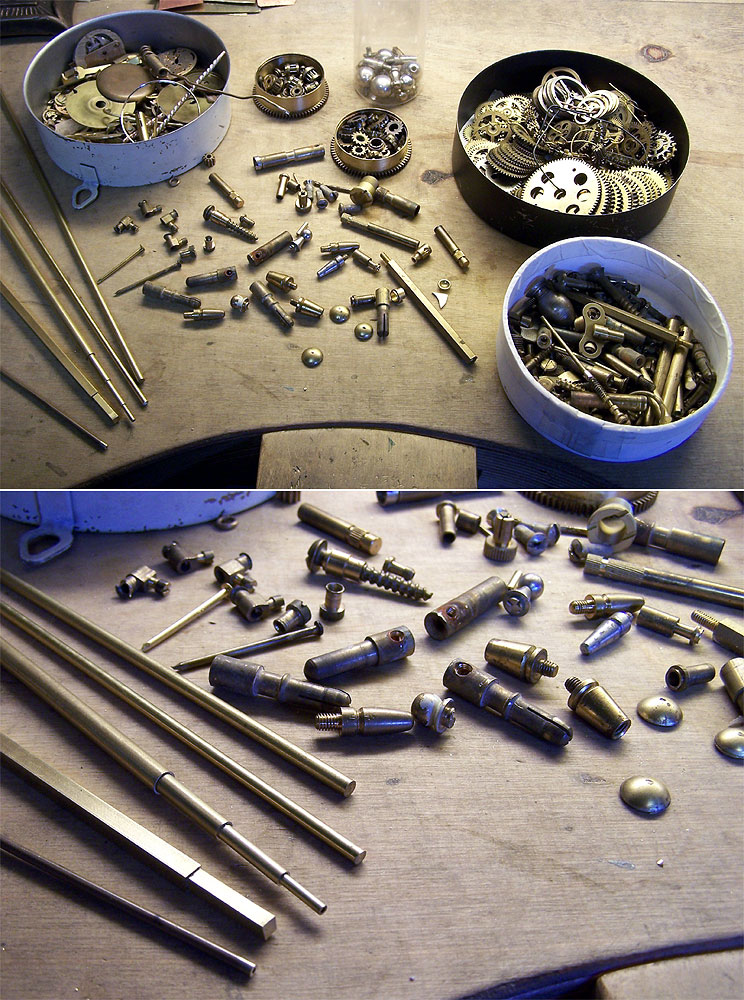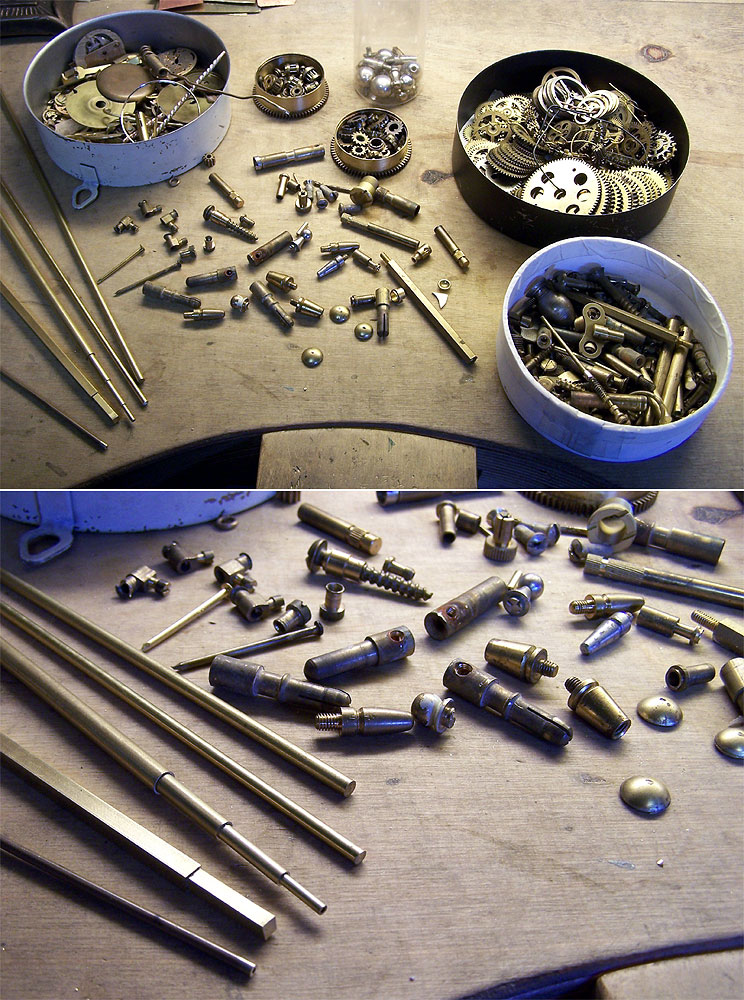 Watch
Closeups from my brass jewelry making supplies, what i get from dismantling old alarm clocks and electrical scraps etc. (For example those small rods in the middle are taken from broken car trailer electrical plugs.) Only the longer tubes and rods on the left side are new, and i have ordered them from one miniature maker's shop in Helsinki.

I have been making a lot of new steampunk style pendants in lately, and when i upload them to my gallery in next month, you can compare pictures to this and maybe recognize the different bits what i have used for my latest jewelry projects.

Mmm... lovely collection; I recognize some bits

Reply

ok, ok, - but the bowl in the upper right corner - where did you get all these?
Reply

One of my uncles is a retired clocksmith and he give me few years ago a cardboard box full of broken alarm clocks.
[link]
(
Maybe about 25-30 clocks total and one smaller container of broken wrist watches etc.
)
Now i have dismantled most of the alarm clocks and left only four best looking mechanism intact, if i need whole mechanisms for some future projects. So all the gears from those other clocks are in that black bowl. I have already used about 50-100 brass gears for my previous projects, but there is still great materials for maybe about next 5-8 years, if i don't find more old clocks anywhere.

Reply

so you are lucky, aren't you?

Reply

Maybe i am, because one ex school mate called just few weeks ago and tell that he also find some nice old clocsmith from his home town and going to bring more similar stuff to me, when he visit here next time.

Thanks for faving that older material picture.
Reply

you know, I always was creative (perhaps not always in good way) but this, what you do with metal - excellent. I really, really like it - and I wish I had enough time for that kind of creating.

Reply

Much nice stuff.

Reply