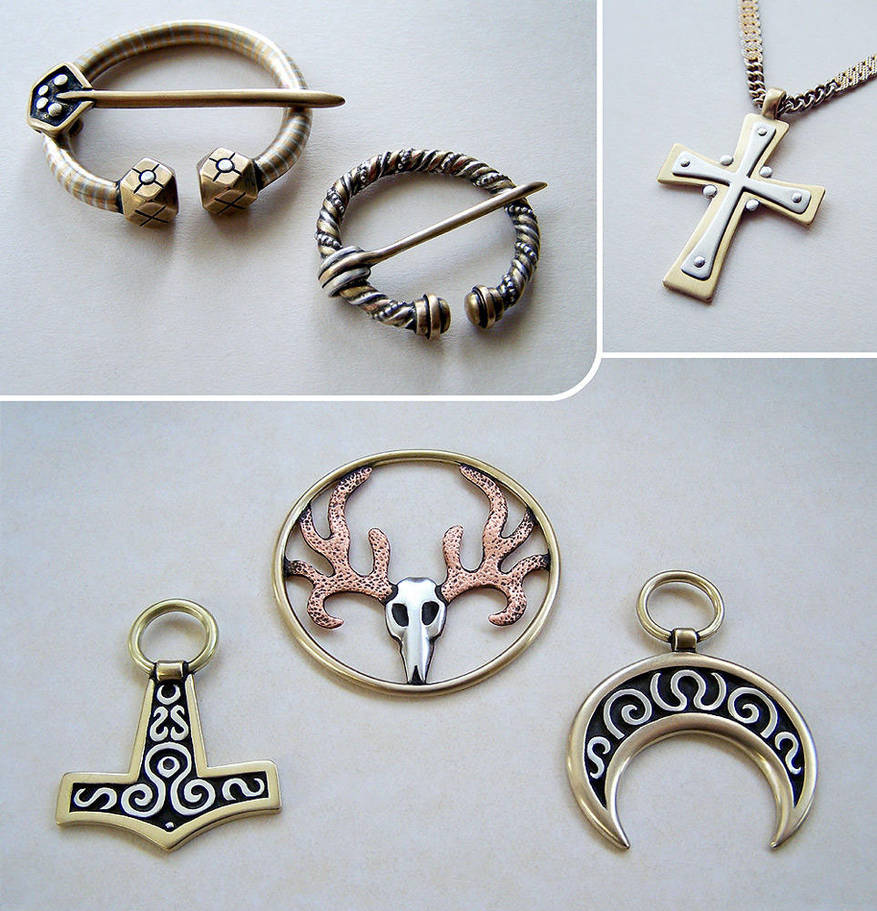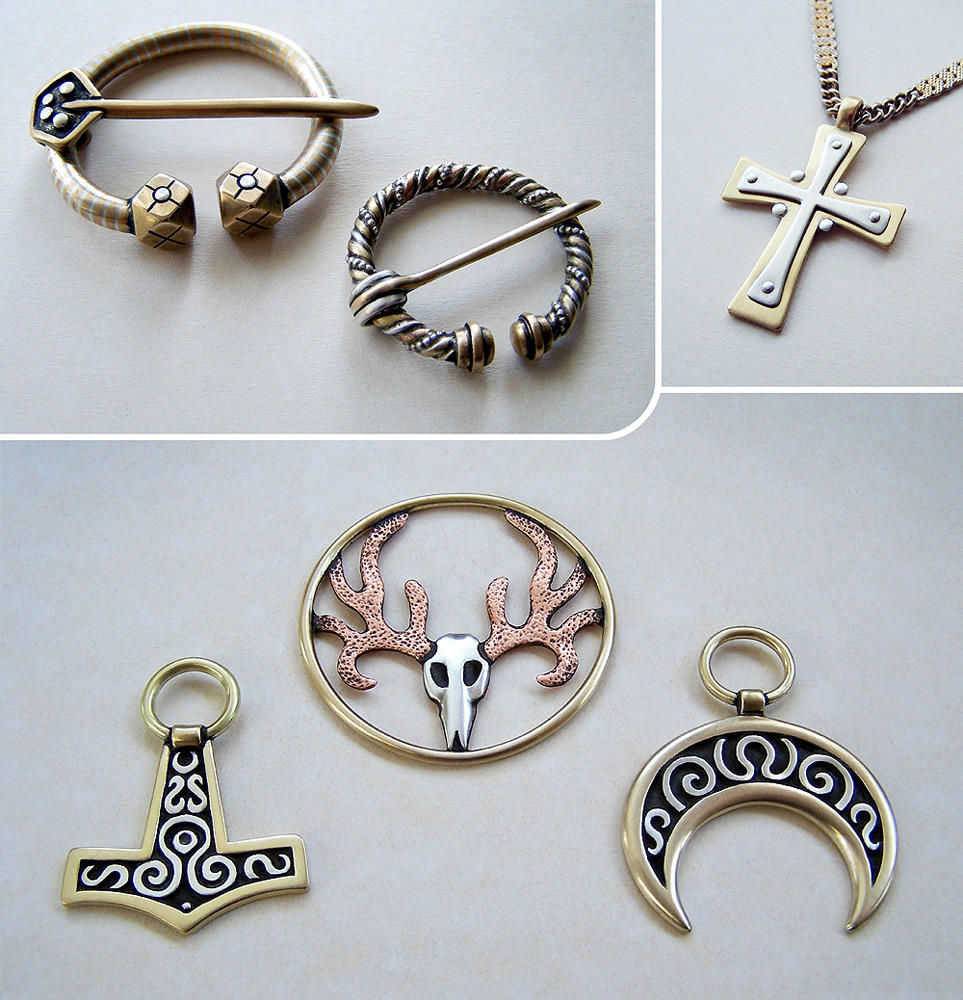 Watch
Penannular brooches for my own viking costume. (
I made them mainly from bronze, silver & brass wires and outside diameter of the bigger striped one is 45 mm
) Cross was gift for my dad who wanted some "bling" for his church choir costume.

In bottom set i just wanted to make new version from that elk skull pendant from last year's animal themed mixed metal set. (
Diameter is 44 mm
) I'm quite pleased also for those ornamental brass+silver Mjolnir and Lunula pendants and maybe try to use similar style also for some future projects.

I totally love the deer skull! It looks stunning <3
Reply

Thanks for the compliments. I give that pendant to my cousin in last summer, but i'm going to make new one for my own use probably in next winter.

It will have a little bit larger and more realistic skull with more "moose looking" antlers. I'm also going to change antler material for bronze or tombac plate, because they have more brownish patina tone than copper, just like in the real antlers.
Reply

Wow, cool stuff! I love mixed metal jewelry.
Reply

nice work, I do like the stag skull piece.
Reply

All of these are beautiful but the most of them I love that cross

Reply

Good to see you posting stuff again. You do fine work. I like Lunula pendant. Any more Butterflies? I'll just check in a moment.
Reply

I have probably some gear butterflies in my next uploads. Maybe also some scarab beetles if everything goes well.
Reply

Scarabs are what I carve when I don't feel like carving anything. It's something I can do without much concentration, like when I'm watching a movie or something similar. I'd really like to see any Scarabs you make, and also Butterflies. Will your Scarabs be made of metal-scraps, spoons, & gears, or will you carve them from wood, Bone, or stone?
Reply

I have always liked that classic egyptian style for open wing scarabs, so I probably put engraved silver or nickel silver spoon head for the middle and use splitted gears for the wings. Maybe also some small brass nails for legs and some kind of structure under the spoon what keeps all pieces together.
Reply

You honor this Norseman, by molding Thor's hammer...
Reply

Beautiful pieces, all of them

Reply

Wicked as usual man. Salute from cross the ocean.
Reply