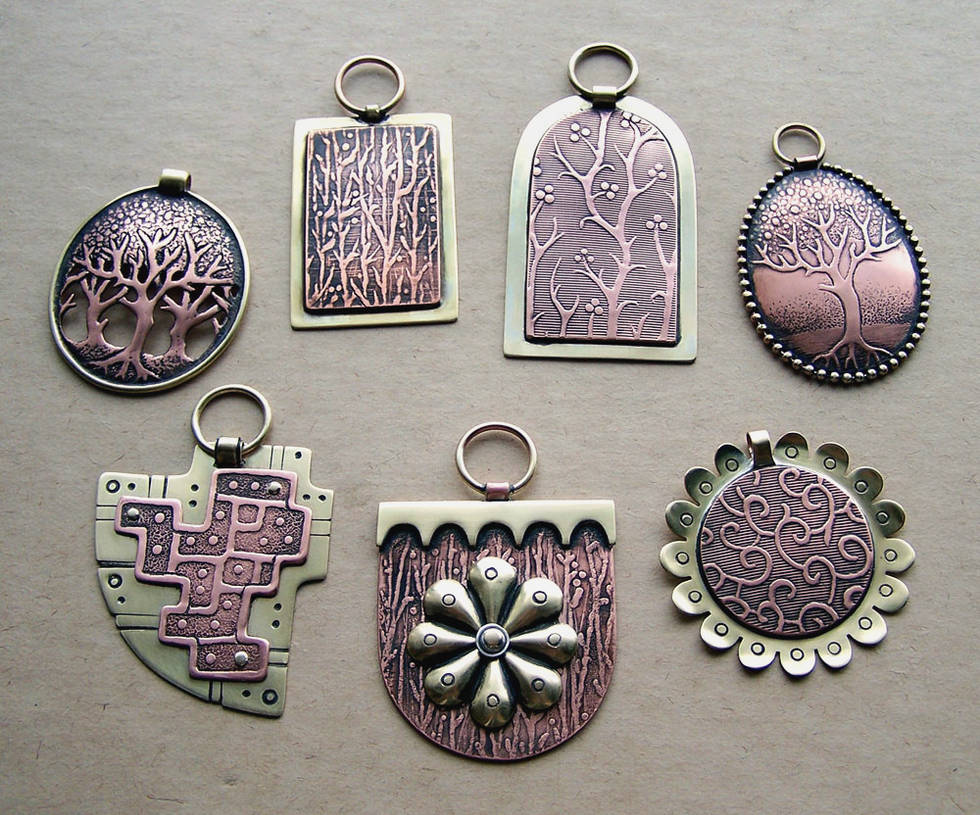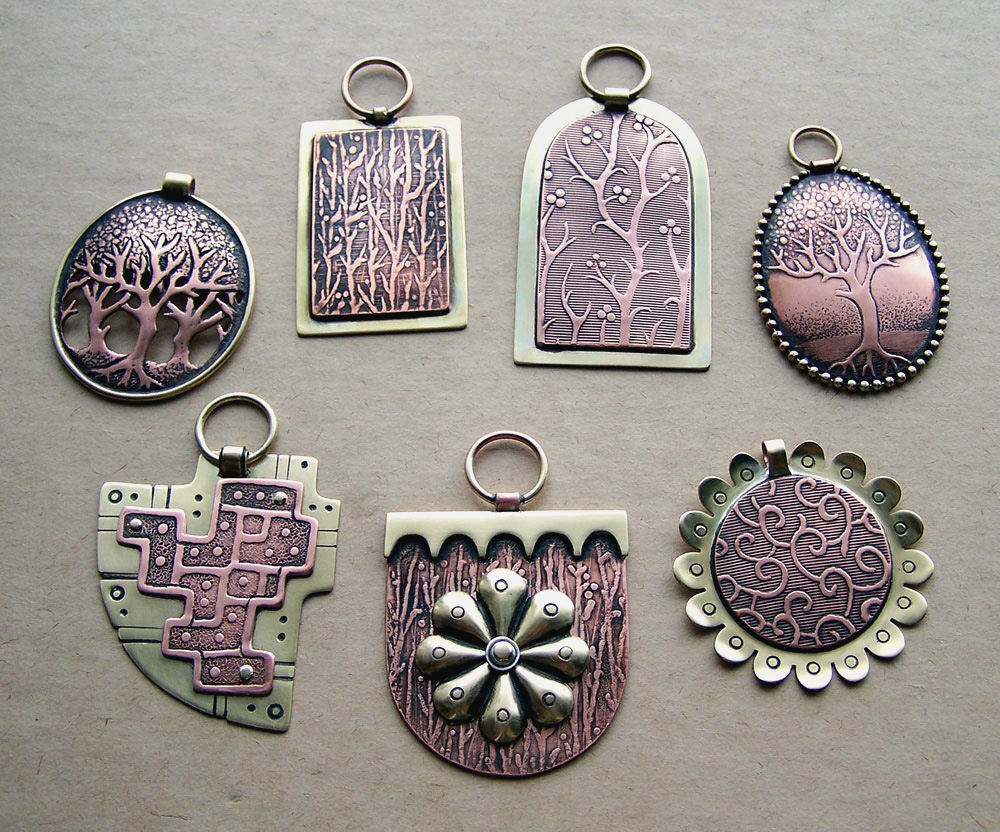 Watch
I upload samples from my "pattern rolling" tests in my scraps section some times ago.
[link]
So there you can see the final pendants what i have made from some of the printed copper plates.

Love the trees, well done
Reply

Reply

Reply

I used to hunt birds and other small game in my teen years, but have not done that in long time. Fishing is more close to my taste in nowadays.
Some of my neighbours and relatives are elk/moose hunters and i get usually meat, if the guys find good prey in our family forests.
I heard some rifle fire sounds very close in last week, so we are going to get new meat delivery probably quite soon.. Also the local hunting club is organising proper feast in every fall and all land owners are invited.

Reply

That is awesome, dude. I want to take my son deer hunting this winter, he is 15. We shoot bow and guns. Do you make hunting knives? I have sold many to hunters and they make nice gifts too.
Reply

Cool. I know a guy who use bow for hunting hares (
Lepus europaeus
), but most of the people in here have only rifles and shotguns.
There is one other fellow in my village who makes traditional Finnish Puukko knifes for sale, so i don't want to make his living any harder. I make mainly door handles, wall racks, hooks, candle holders, door knockers, jewelry and other more "normal" forge works like that. Bladed things are more like an personal hobby, and not commercial projects like most of my other metal works.
One of my old school mates asked some times ago, that can i forge a proper carving puukko for his about 10-11 years old daughter, so i have to make at least one knife later in this year. That quirky kid loves skull symbols very much, so i probably try to add small skull pommel in the handle or something like that.

Reply

Sweet, my little 9 year old girl likes her knives too. I am working on a dagger set for her. I teach all my children to shoot bow and gun, throw ax and knife, camp out, cook on the fire, forge metal, carve wood, sew. Good skills.
I look forward to seeing the skull knife, you do very nice work. I tell everyone to look at your page.
Reply

If you want to see interesting pictures from different antique objects, art, weapons and crafts, you can check also my pinterest page.
fi.pinterest.com/mikkoanttonen…
I'm not very active in that place any more, but i collected huge picture archive in there few years ago and mostly different craft related photographs. (
Quite impressive forge works as well..
) I think that picture sharing places like Pinterest are very useful inspiration material sources for craftsmen like us.
Reply
(2 Replies)

Excellent work, love it!

Reply

Very impressive and stylish! The colors are beautiful on these!
Reply

Thanks, but they probably look more greenish than real copper & brass tones because it was quite gloomy day when i was taking this photograph.

Reply

Those are really cool. So you rolled out the pattern and I assume you soldered the bail on top?
Reply

Yeah. Copper parts are pattern rolled
[link]
and then I just cutted them to final size with goldsmith's saw and soldered plates to brass backrounds or frames with silver solder same time with bails. (
I also used rivets for two bottom ones..
)
Two oval shaped tree pendants are actually made from same "rolling pattern", but I encraved more trees to left one with dremel + dentist drill bits and cut also the backround of.
Reply

Reply

Oooooo...! Lovely...!

Reply

I like these very much. Most of them remind me of tavern signs but don't take that in a bad way. I like taverns. Besides, these took some skill considering the size.
Reply

I'm also a big fan of old tavern or artisan workshop signs, but I don't really thinked about any kind of signs when I was making this set.

Reply