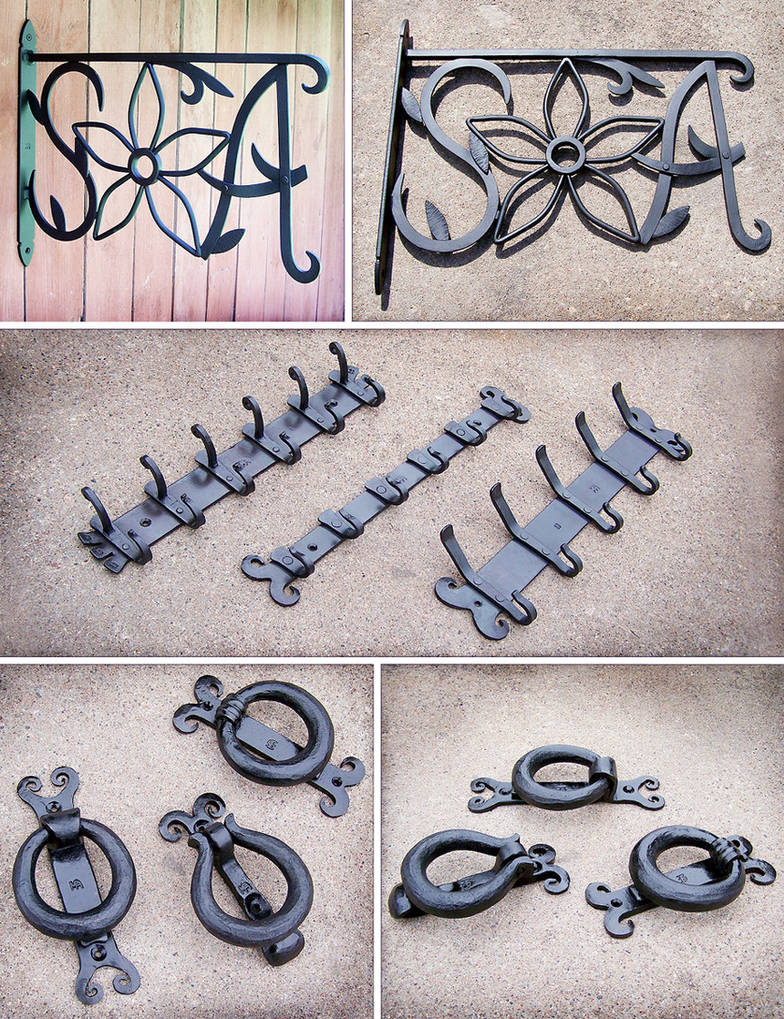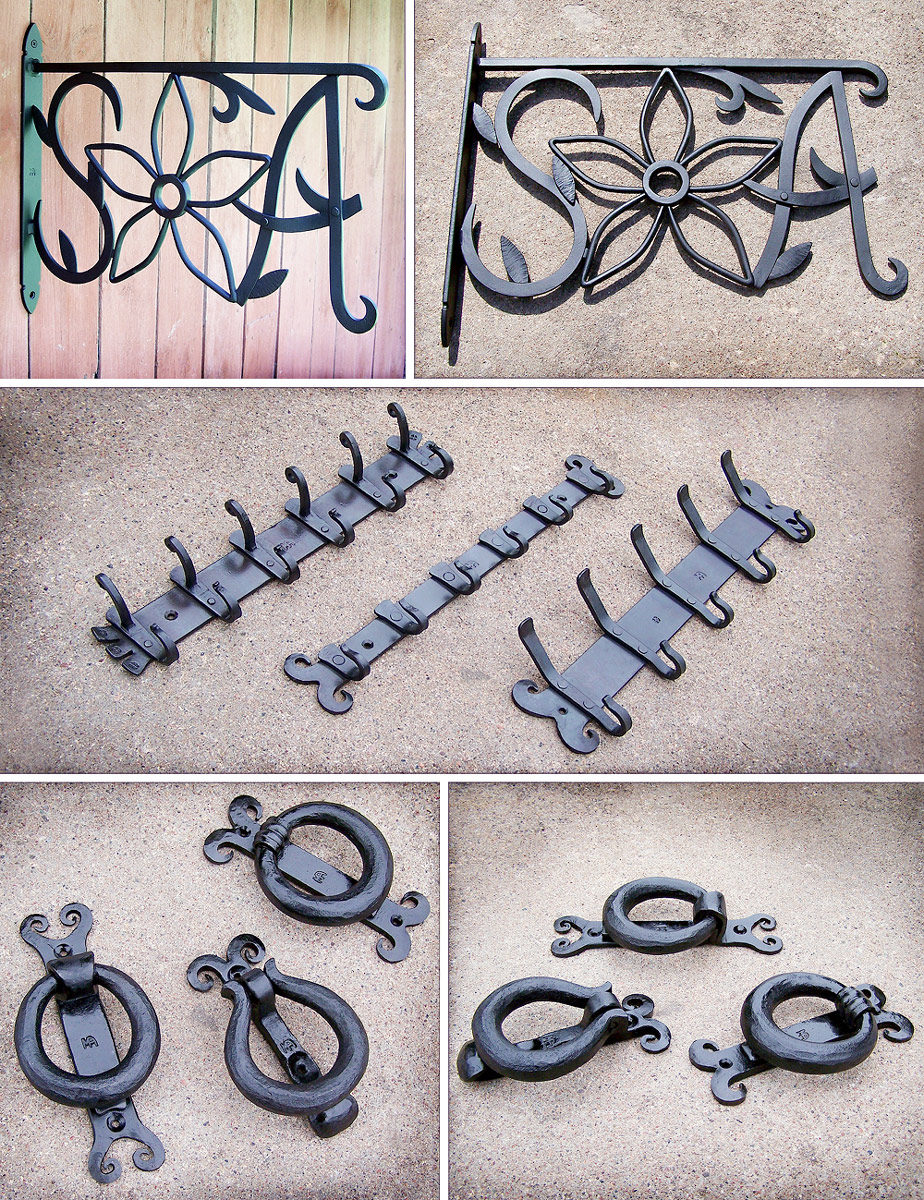 Watch
First object was a wedding gift with the couples initials and they can use it for lantern holder or something like that. There is also few quite traditional looking wall racks and door knockers what i made in this summer.

Love the old, wonderfully textured-looking door knockers!
Reply

Thanks. It's great fun to make also some very traditional looking models, because i usually make door knockers mainly from old horseshoes and railroadspikes etc.
Reply

Clean and simply beautiful pieces.
Reply

Excellent forge-work. Very clean.

Ah, if only I the time to get that good!
I must content myself with clean grinding.
Reply

Thanks.
Lol.. If i have to use arc welder to attaching pieces together and seams look very rought i always finish the surfaces with files, because i like clean look much better.

I have also rounded all the angles of some of my forging hammers, because then they don't leave a lot of marks to the final surface.
Reply

Those are so neat

Reply

Thanks for faving them. There is more even greater photo montage coming when i have time to finish one door knocker shaped like a moose head and also one other beetle shaped bootjack what i'm making to my two cousins.

Reply