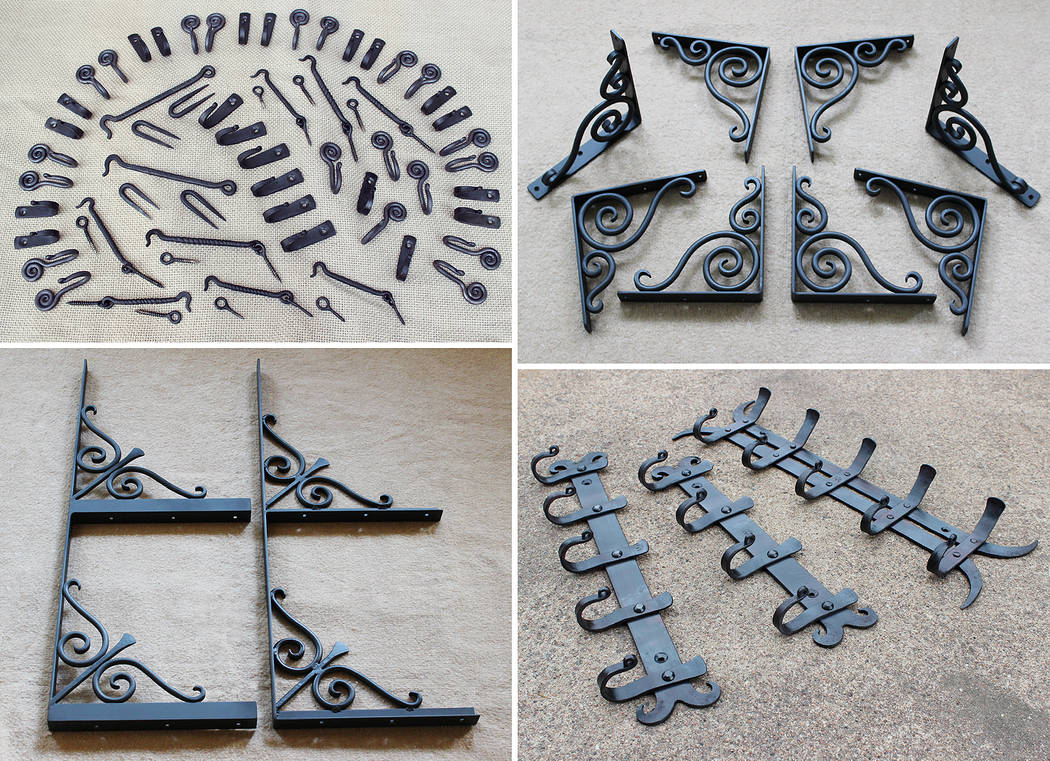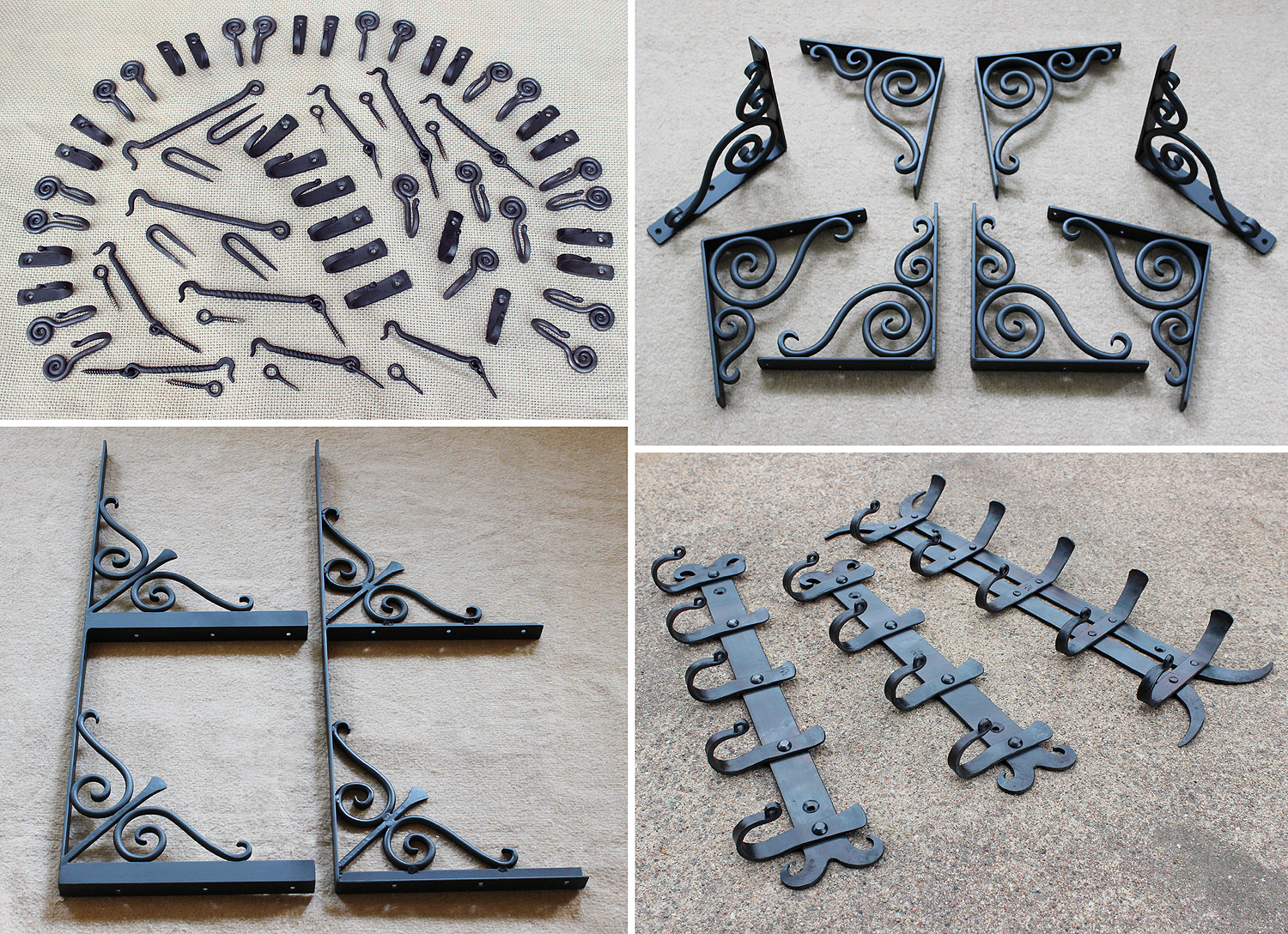 Watch
Commission work shelf brackets and some objects also for my own selling events..

I love the twisted hooks in the upper left quarter. I've used a similar technique with larger hangers. And let me just say your idea of offsetting the mounting holes on the self brackets is damn near genius. I wish I had taken a closer look at these a month ago when I did a sign hanger.
Generally speak, I think all of these pieces are attractive and they look well made. Nice work.
Reply

Thanks for the compliments. You can of course use same ideas if you find something useful from my gallery.
Lol.. I have always notebook near my computer and start sketching hinge and joining ideas or some other structural details if i find interesting metal works from online.

Reply