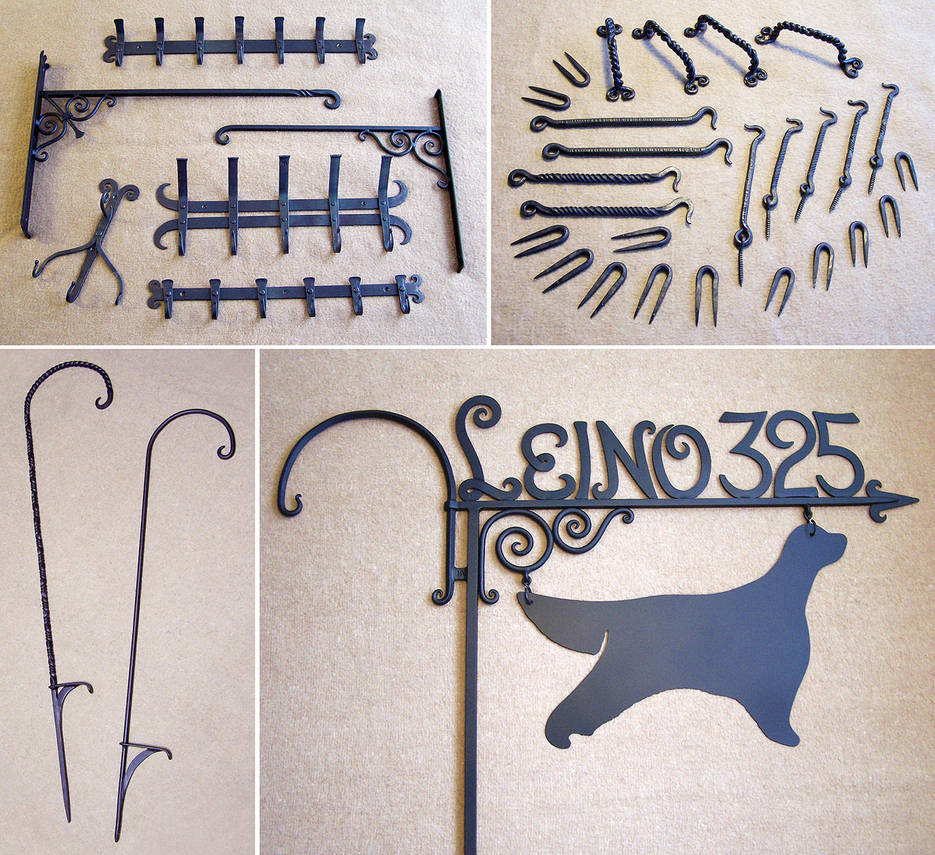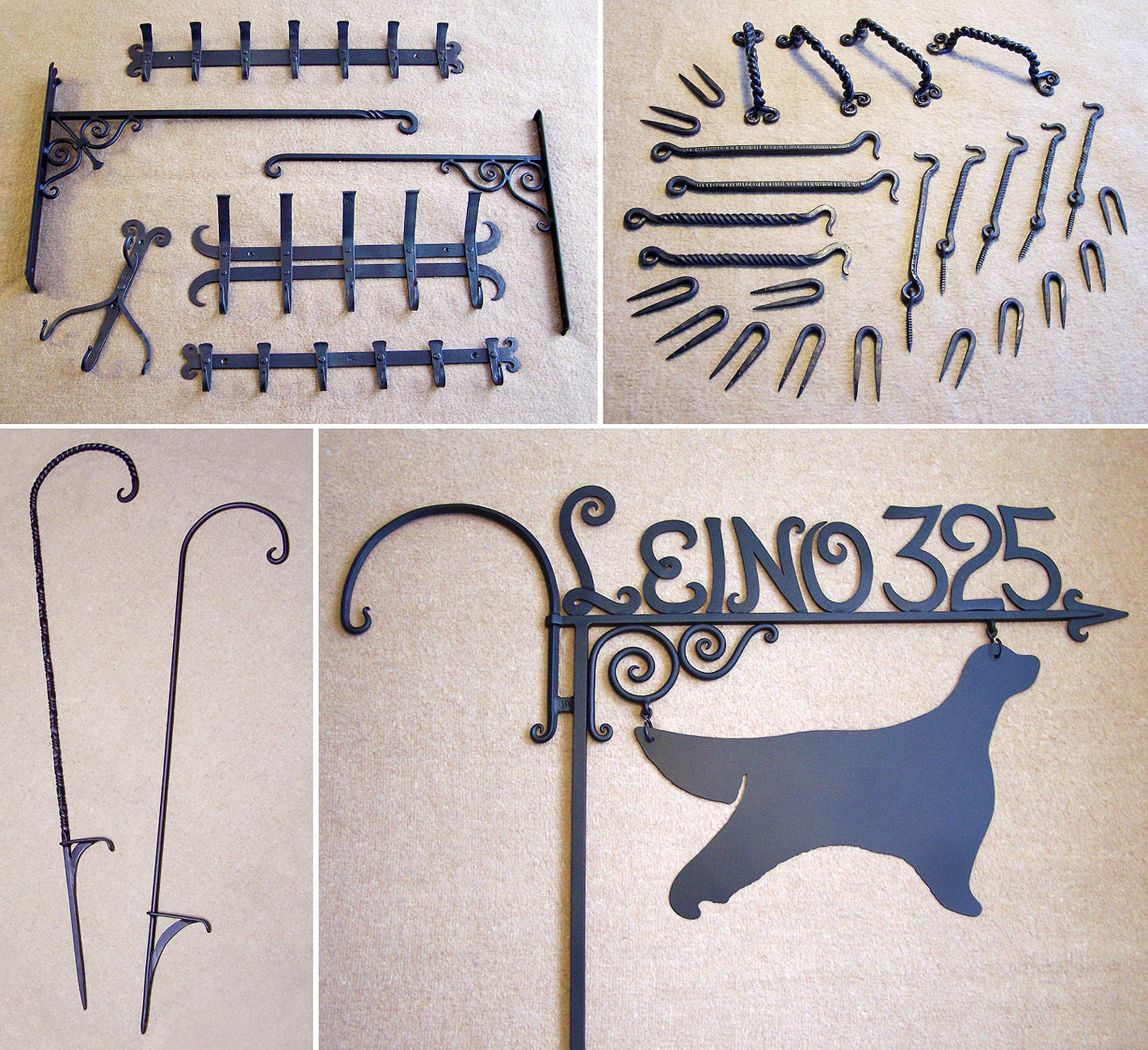 Watch
Different wall racks, grave lantern holders, door handles and latches what i made for local christmas sales. There is also my latest house sign commission with the customers name, adress number and irish setter silhouette. (Sign is little over 100 cm wide.)

Man, I just love your stuff. Maybe if I ever went living to Scandza, I'd visit you and see master at work

Reply

Thanks for the compliments and also for the fave in my new silver rings picture.
Lol.. If you moved to Scandinavia, you can of course try to come visit also Finland, but my place is located quite remoted area in this country, so it's not probably very easy trip to make.

Reply

Looks great, love the dog! P.S. the bottom left elements remind me of Chinese hook swords, ever tried those?
Reply

Thanks. I know oriental hook swords, but have never tried to make that kind of weapons or even touched them. Those things are only some lantern holders what you can stick in the ground.
Reply