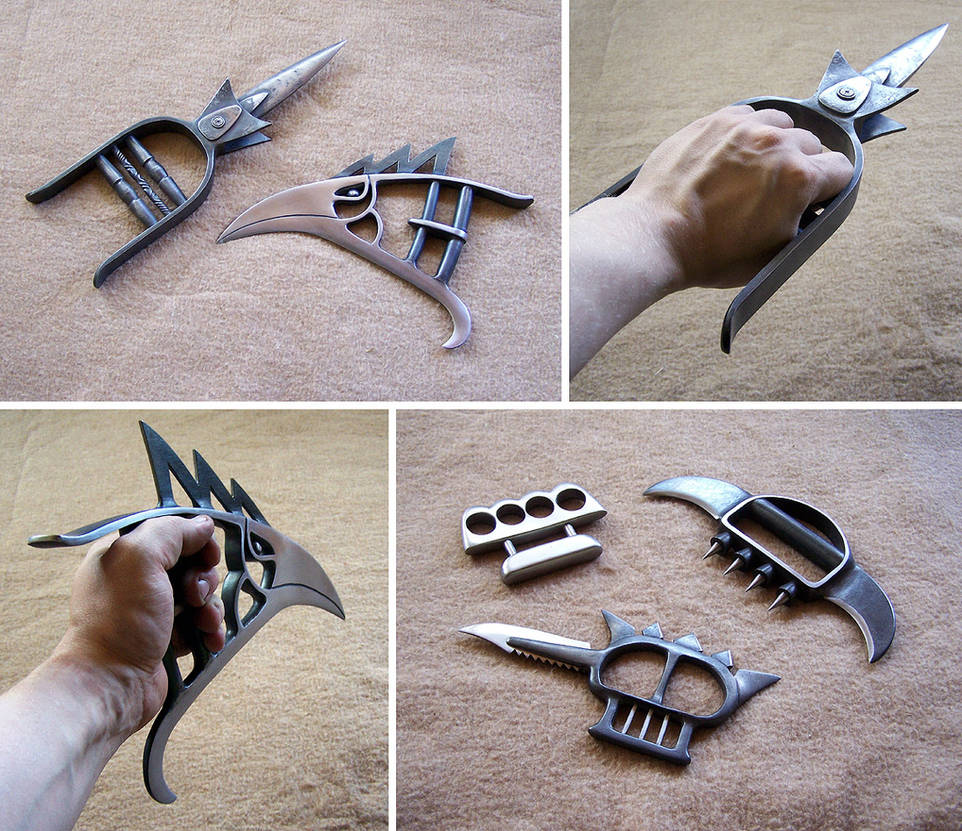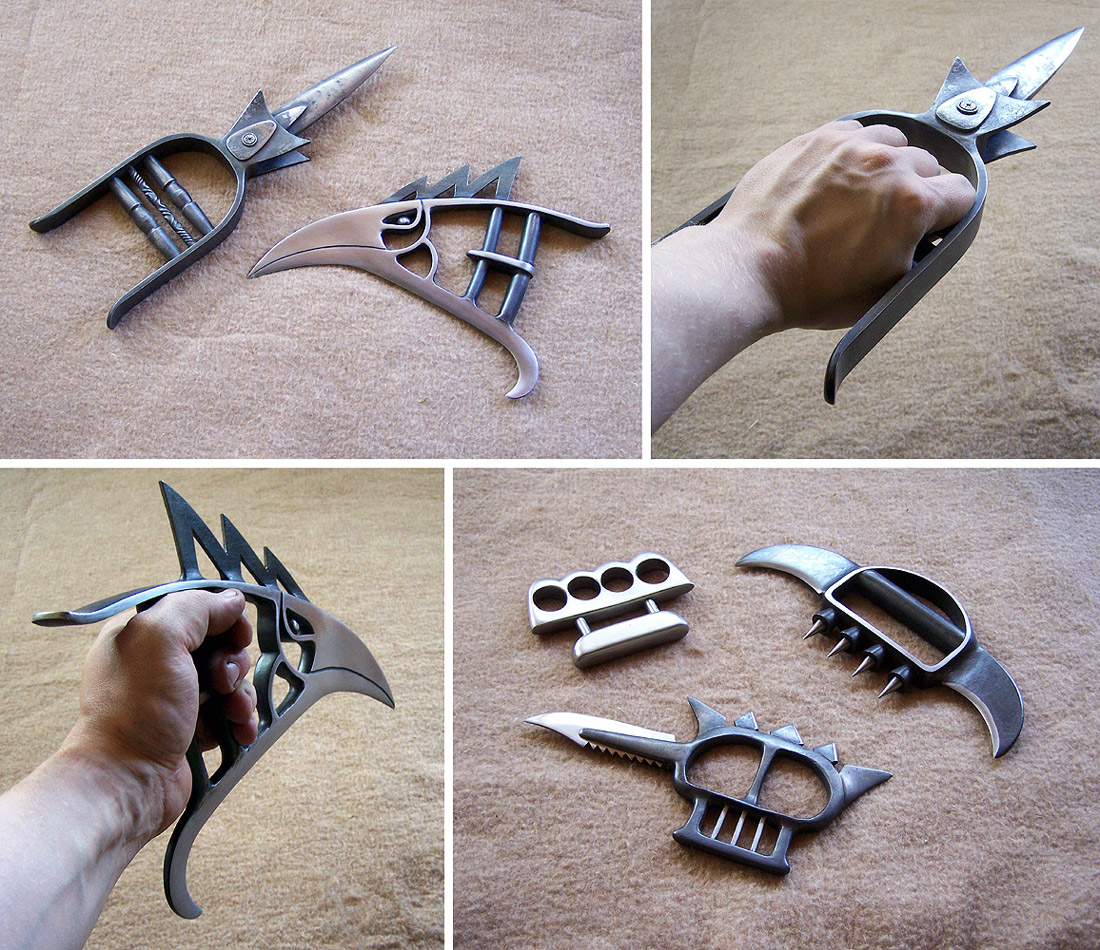 Watch
I made a lot of different fantasy/sci-fi weapons in the late nineties and they were a quite poor shape in nowadays, so i take them to my workshop and use few months in last winter and spring for making them look much better.

That simple and shiny knuckle-duster is one of my oldest weapons and made it probably in 1994-1995 etc. Katar and those two other knuckle-dusters are made originally in year 1999 and now i only made some simple modifications, like better looking handles.

Katar is really very old push-dagger weapon type from india, but that bird shaped fantasy katar is totally new & unique idea and i only take one simple steel blade from one old weapon project, and weld together a lot of different steel bits to make it look more like a rooster head. (For example that eye is taken from old ball bearings.) It's now one of my most favourite weapons.