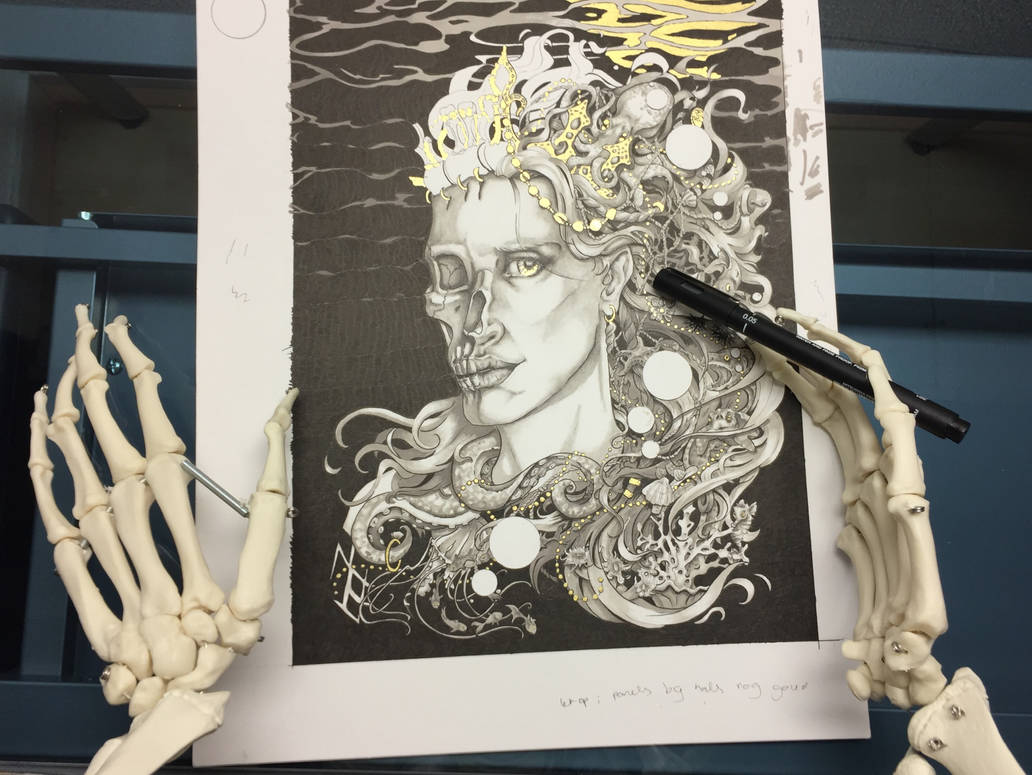 I am working on a detailed piece right now and I decided to divide the workload for a bit.

Japie (my friendly neighbourhood skeleton) tried his hand on it. Don't know what it will bring, but learning to delegate is important

.
On a more serious note; I have been a bit absent on DevArt, sorry for that. I had some health issues and eyeproblems. Everything is heading in the right direction and I am very happy about that. A good sight turns out te be essential for drawing. I am going to be a lot more grateful for my eyesight this year!

Dear friends and watchers, I hope you are all allright. Take care and have a nice day

Margriet


Hope your eyesight and general health have been doing better!
(Also, you may wanna tell Japie to remove the cap on his pen if he wants to get anything done

)