---
Slots full

Optional overflow slots for next week

Update 29-07: Doing several overflow this Friday for those who were interested and send me a note. I will now be closed to any further special little pony commissions.

Update 21-07 1800 UTC: All slots on the 23rd and 24th are full! If there's a lot more demand I may make some next week as well.

Added an expected stream time for both days.



Update 21-07 0230 UTC: Slots almost full already?! see list below.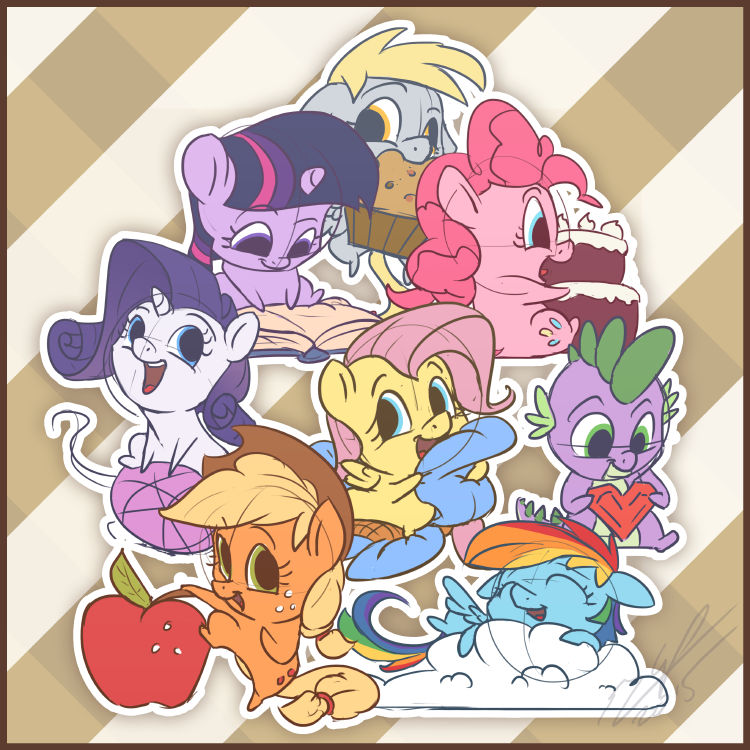 Little ponies to raise some funds!
Commission creation days: 23rd & 24th July - ETA 2200 UTC

Limited slots, 12 total (6 per day)


Price: $15 per pony + large item

Non Pony: +$3

Small accessory: free

Payments before commission day: ~2359 UTC - 22nd July

Deadline for the commissions on day 23rd July
24th slots have +24 hours for payments


Try to give a detailed description, preferably with reference.
Things to consider when writing me:
How does your character look like? (Reference preferred)
What kind of giant item (doesn't have to be exact)
What's your character's personality?
Bonus 'Yay!' when choosing floppy ears
PayPal only
Payments in advance

To help visibility, add "Little Pony Com." in your note's subject line
Slots are based on received time of note, and approval. then made permanent after payment.

One character per slot.
First character per person has priority. (I'll make all first characters before moving to all second, etc.)

Single process, no revisions (good descriptions help)
All characters will be uploaded into my gallery together
Commissioners will receive a free large version (no BG)
Edit: I won't make any NSFW or Heavy gore.

Progress example:


Slots:

23rd July:

24th July:

On high demand I'll open up an overflow for next week.

Further details to follow when going into overflow.
FluffyMaiden [Confirmed] #2
Ponkee [Confirmed]

---
Additional Monkey rant space:

Woo, been a while since I did small, cheaper, simpler commissions. Something with a very straightforward process. Get idea, make idea. With a bit of bits thrown my way of course

I've been trying out this little style over the last weeks, and the response has been pretty good. So I thought, why not do a special commission day with it?
Also kinda doing this to help with some extra costs I had to make recently. One of them was the dentist costs exceeding my insurance coverage, which resulted in a
€200,- bill arriving on my doorstep. Which I had to pay last week already, cutting into my BronyCon fund a bit. So I'm hoping to cover that up again with this.