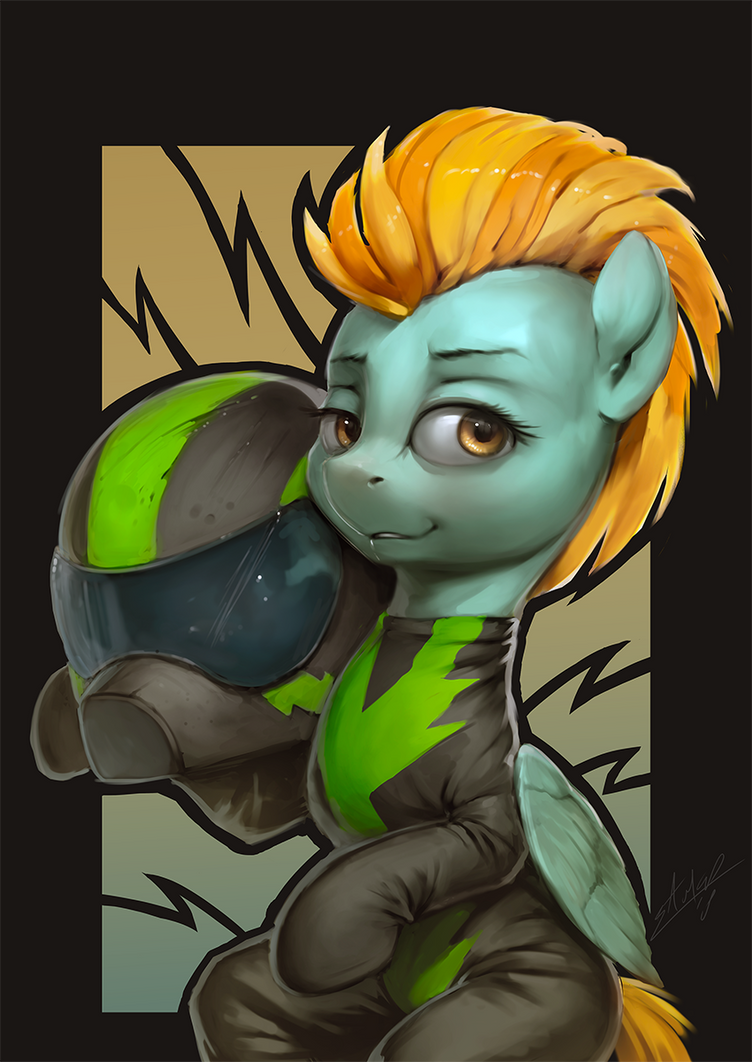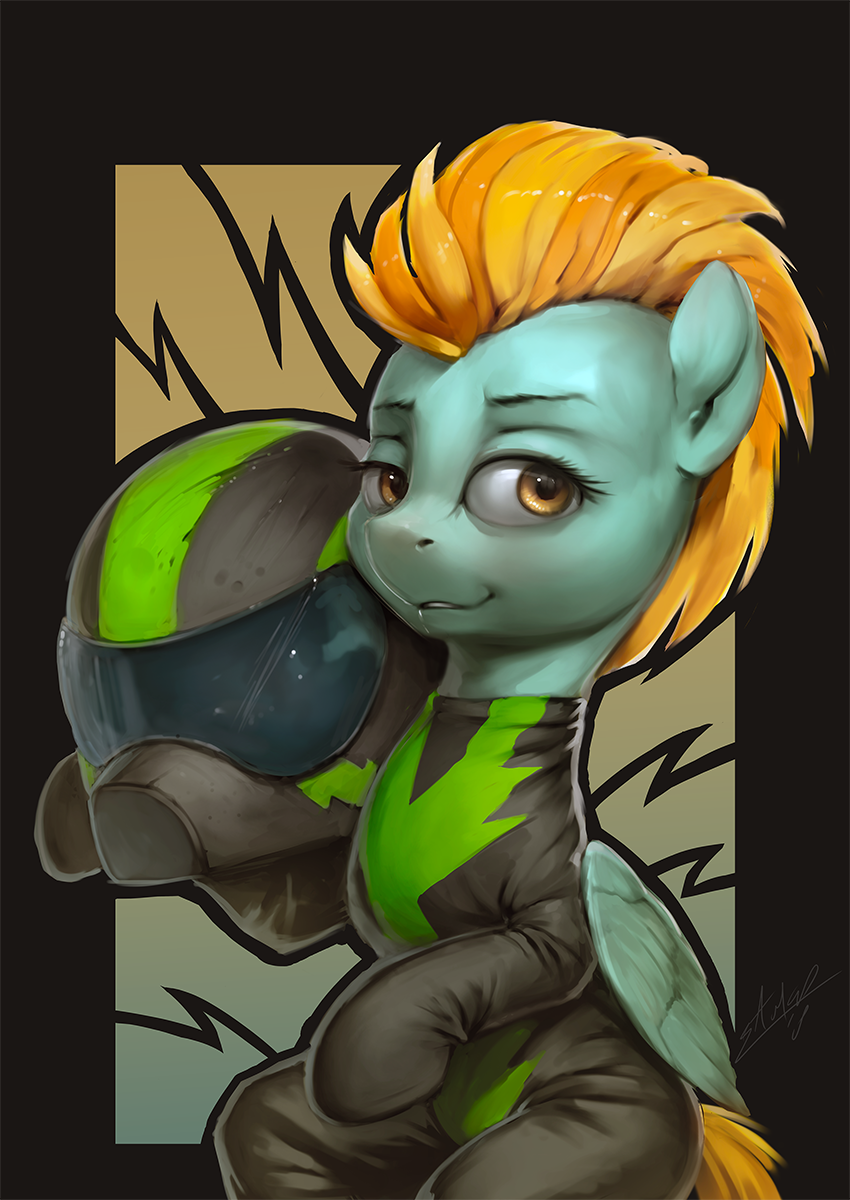 Watch
New Episode: The Washouts, New fanart times.
Gosh darn did I derp throughout this one, either too much focus or not enough, ended up fixing stuff at the very end which shouldn't have made it that far.
Anyhow, thought I'd make some Lightning Dust! She has appeared before, but I had never made her. And this appearance was as good a new reason as any. Though it was tempting to make Rolling Thunder instead.

If time wasn't a factor and it just happened to paint itself, it would've been great to have all of the team in this style hah. But nah, not gonna happen. Derped enough with just one painting hah. I couldn't settle with a painting background, just wasn't working, so I went with this simplistic style instead. Kinda fun, but darnit it ain't great for indecisiveness haha with all the subtle choices you can make.

Those tough lessons in the episode, tho. Oh gosh, the classic forcing one with opposite results. There was an interesting conflict, tho, the conflicting reasoning behind it. Protecting vs selfishness. Having to make that clear, while trying to control yourself and be honest with yourself as to what your real motives are. After which you also have to think about your approach on top of all that.
It's something you can look quite deep into and ends up being fairly complex or hard for some folks to master. Self reflection is a pain, it can be easier to see the house across than it is to see the house you're looking out from.
Some fun characters, and a lot of crowd ponies as well. (It's interesting seeing who they put in the crowd, such as the quite common Lyra + BonBon)
---
Approx Time: 5 hours
Photoshop CC
---
Support me on my Patreon to help keep all my work possible. Every little bit is much appreciated and helps keep my art alive.
Patreon |
Livestream |
Youtube |

Twitter