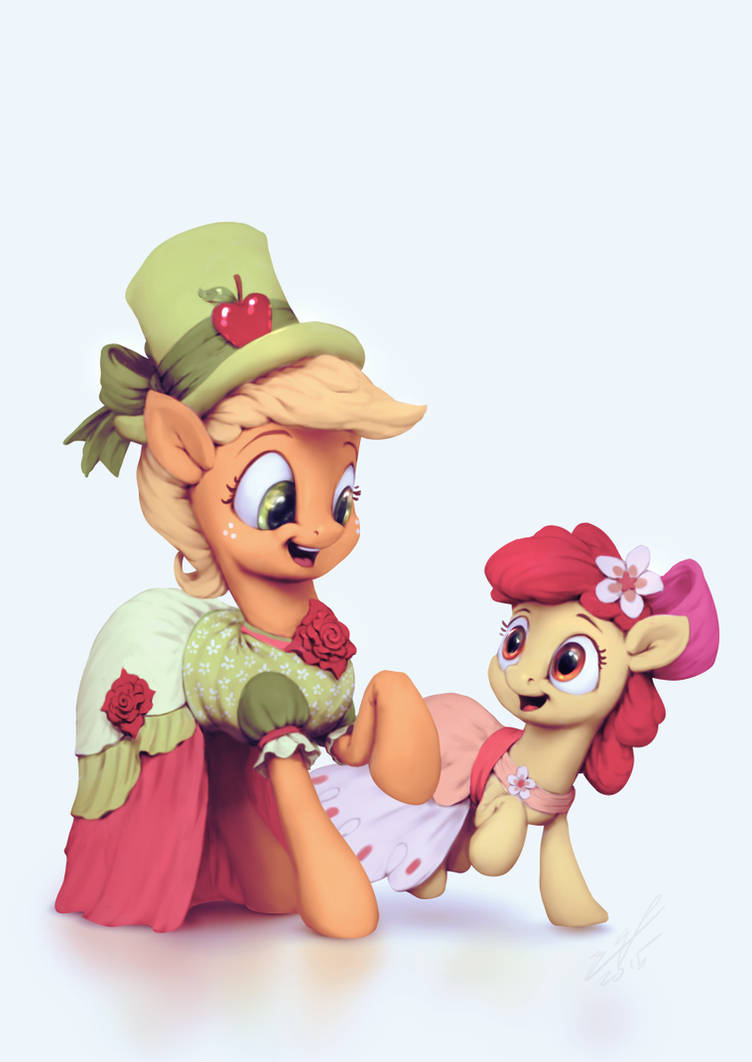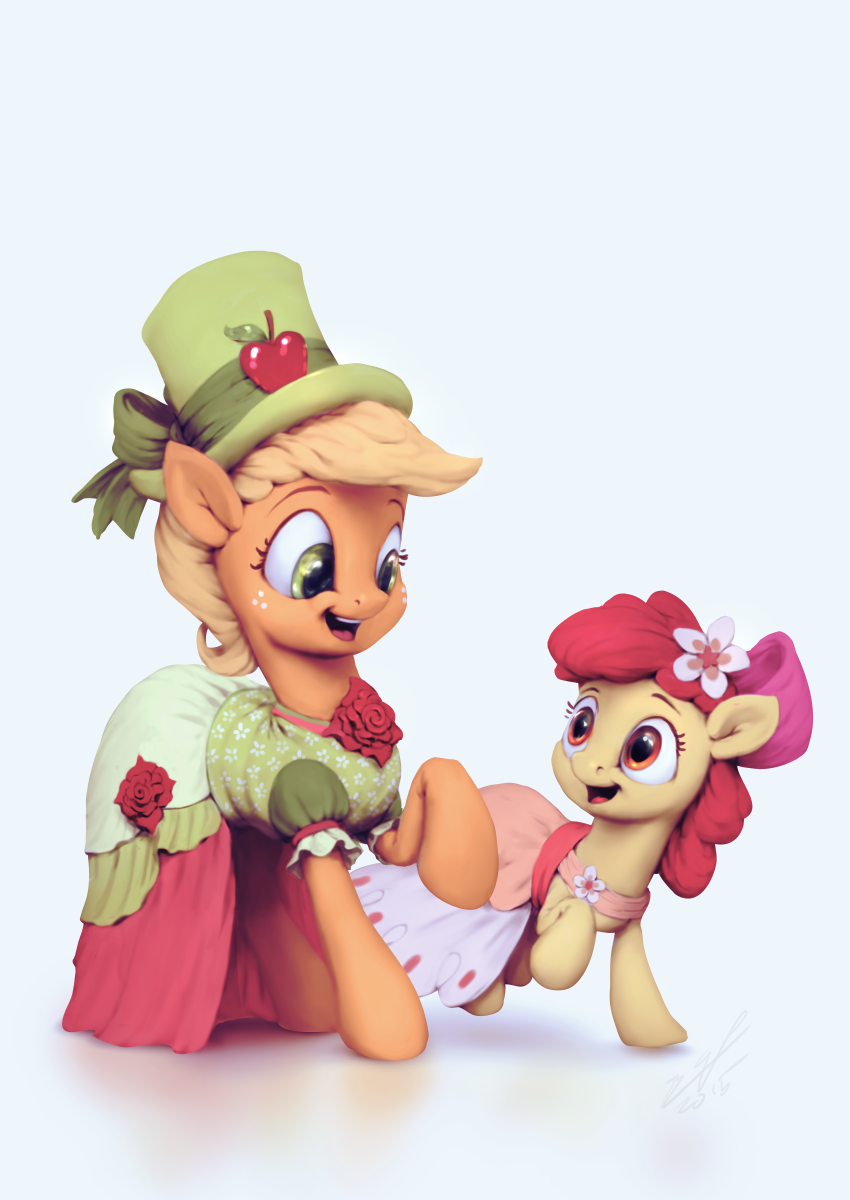 Watch
Secondary addition for my
Season 5 Episode Art!
Episode 7 - New Friends But Keep Discord
For more info on my
MLP:FIM Season 5 Episode Art Streams
No new episode, so I decided to revisit one. This one for absolutely no particular biased reason, of course...
The new Gala dresses were awesome to see! Also seeing the CMC included this time around. Back during the episode weekend I actually almost made this one instead, but I went with Discord and Smooze instead, they were a bit more the main part.
Decided to go with a style similar to my
The Apple's Figure
Although I didn't manage to get exactly the same things. (some of the post processing I forgot what I did)
Also that this was a single session piece, with two characters and clothing... the other was 10 hours for just Applejack

So it's a bit rougher, rushed here and there, oh well...
Fun making, though!
More apples, please.
---
Approx Time: 14 hours
Time Lapse: Into my already too long queue of recorded but pending

---

You can support me on my Patreon to help keep all this possible. Every little bit is much appreciated.Patreon | Livestream | Youtube | Twitter
An absolutely incredible use of shading; not just with the sisters themselves, but also their clothing and accessories-- they're so lifelike and have such a perfectly natural weight to them that a viewer has to look very closely indeed to see that this is an illustration rather than a photo of a sculpture. The hard, unblurred edges and lack of background actually reinforce this visual effect by looking almost exactly like a sculpture photographed in a whitebox, and the draping of the cloth really feels like it was sculpted by hand. The texture of their manes also reinforces the effect in a fascinating way; it doesn't look like hair quite so much as sculpted hair. Another amazing piece that's sure to fool quite a few people who see a thumbnail of it into thinking it's a well-photographed sculpture.
The Artist thought this was FAIR
21 out of 21 deviants thought this was fair.
A fantastic piece yet again. The sisters look incredibly 3D, as if they were made of clay; in-fact I originally thought that they where clay, how ever upon zooming in I could see brush strokes. The way you have made the fabric on each of there dresses is phenomenally accurate to life, and their eyes have a brilliant glow to them, sort of like the plastic eyes on stuffed animals. But a couple of things that I did notice was that their mouths look a bit flat compared to the rest of there bodies, sort of like in the show. Over all I could find nothing that looked weird or needed to be improved on. This is a fantastic piece that you should be very proud of!
The Artist thought this was FAIR
6 out of 6 deviants thought this was fair.