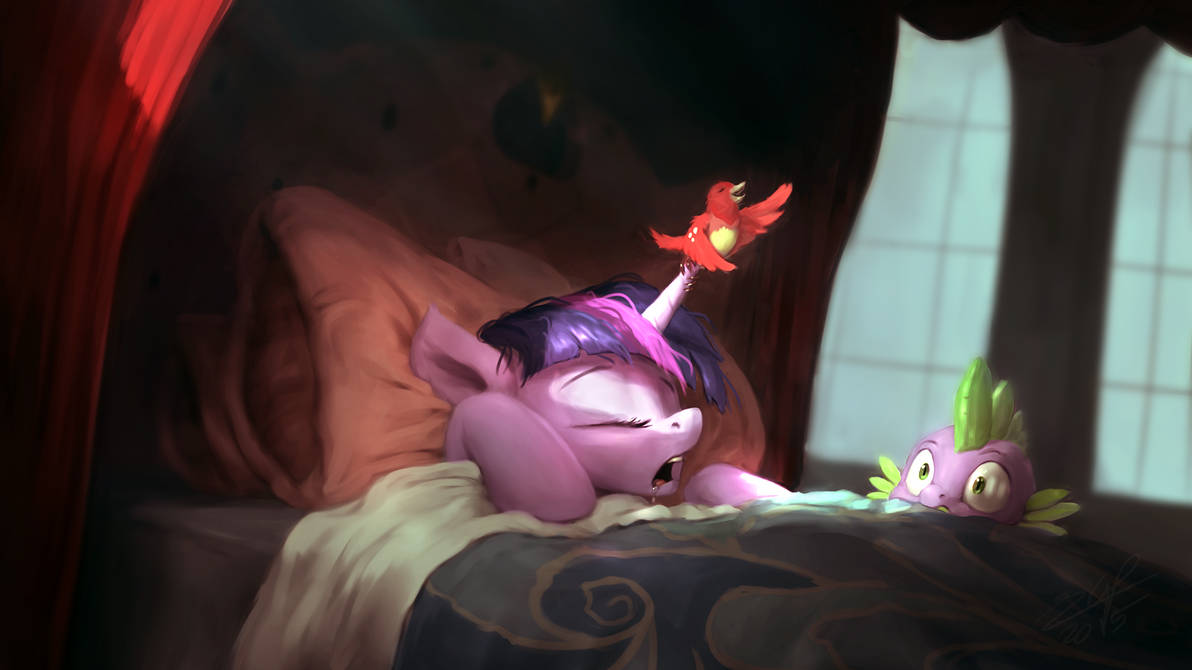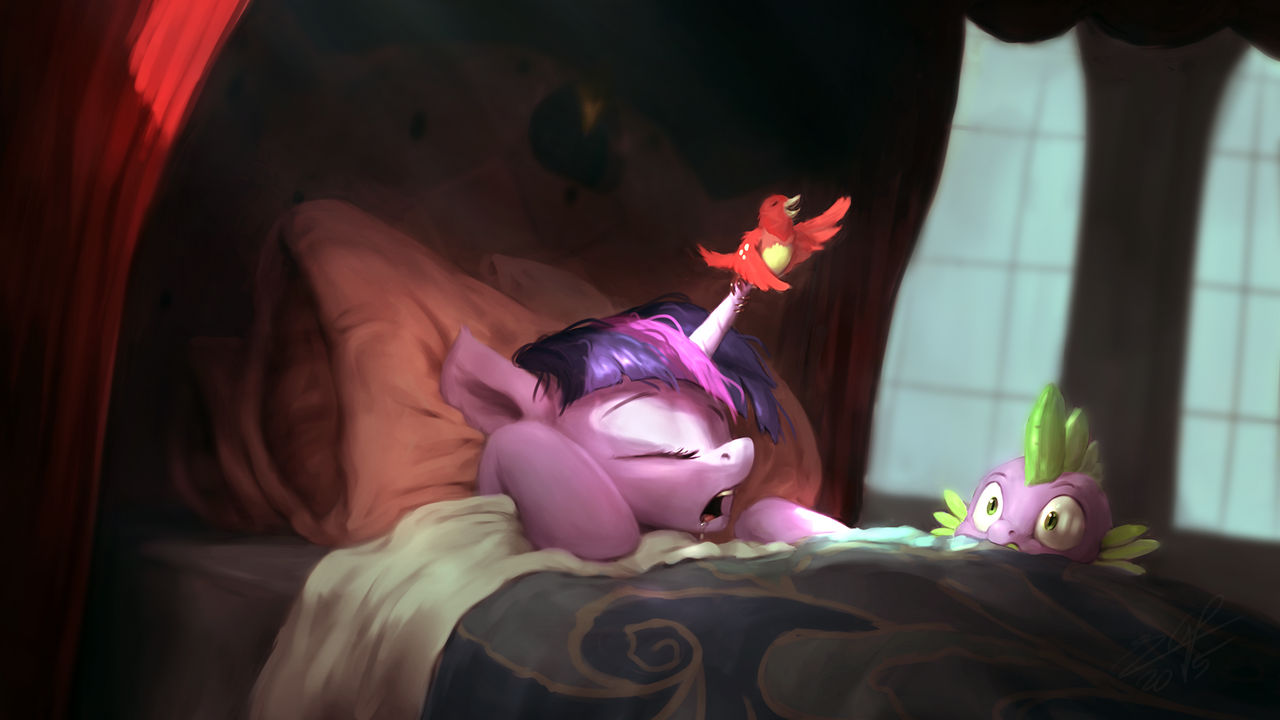 Watch
Next addition for my
Season 5 Episode Art!
Episode 10 - Princess Spike
For more info on my
MLP:FIM Season 5 Episode Art Streams
Twilight is really sleepy this season!
Spike though.... That great cringeworthy stuff. Not as cringe worthy as the anthem last Season, but ok. It was quite an interesting development throughout the episode. Bit of a butterfly effect, going from one thing to another, then escalating quite quickly.
So many pony designs (and Gryphon!) So I went with sleepy head over here. The books would've been great as well, but I was tempted by the composition possibilities this scene offered. Also trying out some more different light situations, like last Saturday!
Fun episode! Nicely done, interesting to see Cadance again. She was too trustworthy haha, but she eventually knew. While Spike can try to run (out the window) he can't hide from the truth.
Hope y'all enjoyed!
This piece will be included in my
Patreon
HighRes and PSD packs
---
Approx Time: 10,5 hours
Time Lapse: It's becoming a collection of just recordings...

---

You can support me on my Patreon to help keep all this possible. Every little bit is much appreciated.Patreon | Livestream | Youtube | Twitter
I think this criticism will be super short. It seems to me, in this picture there is simply no flaws. The composition is perfect, it has been respected desired contrast of light and shadow.
Very much attention to detail - global illumination, the reflected light, glare - all in their places. Slightly exaggerated color saturation, but for this kind of art it is rather a plus than a minus.
Disadvantages extremely difficult to find. I noticed unless forgotten sketch line on the hair Twilight and not very neat pattern on the blanket.
The rest is a perfect art. There's nothing more to say

9.5 / 10
The Artist thought this was FAIR
39 out of 40 deviants thought this was fair.
Beautiful piece or work. The technique is by far the most impressive, almost a half realistic brush style, half clay-mation. The attention to detail is spot on as well, from the bit of dribble on her lower lip to her bed head mane all looks the part for the idea of the story, a super tired, over worked to the point of utter non-sense purple pony princess trying to get some sleep as a concerned spike looks on in fear as a rambunctious redbird sings his little heart out. And to top it all off the boisterous bird perched upon her horn is a very funny sight to see.
Bravo to the artist.

9.5/10
The Artist thought this was FAIR
24 out of 24 deviants thought this was fair.