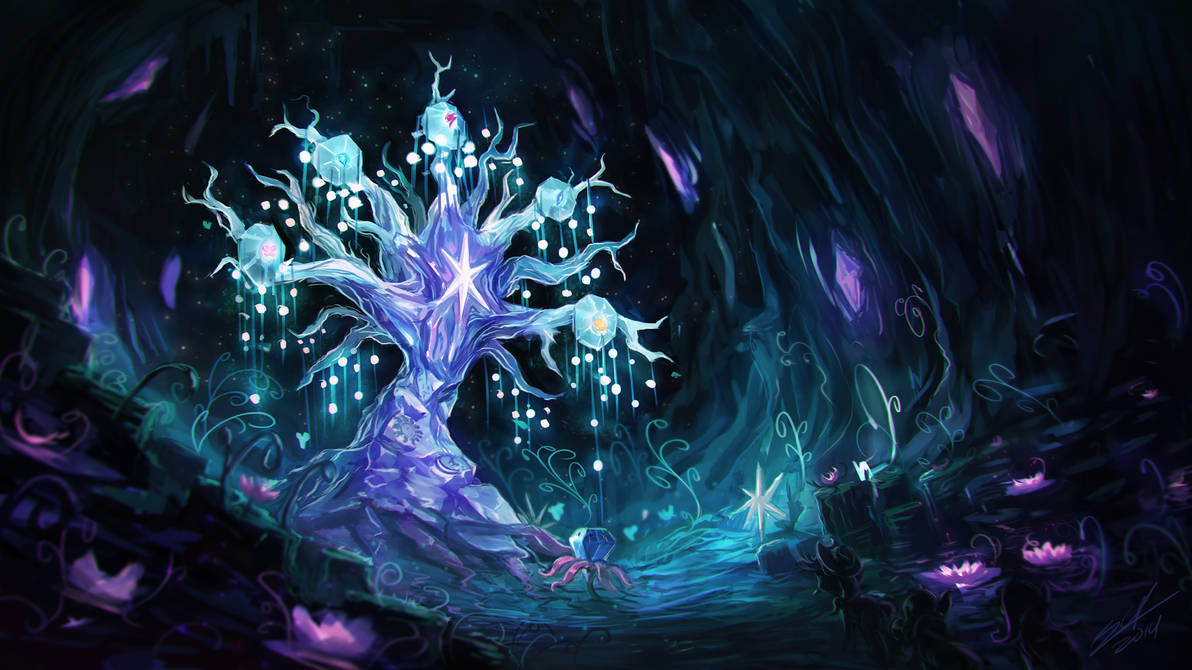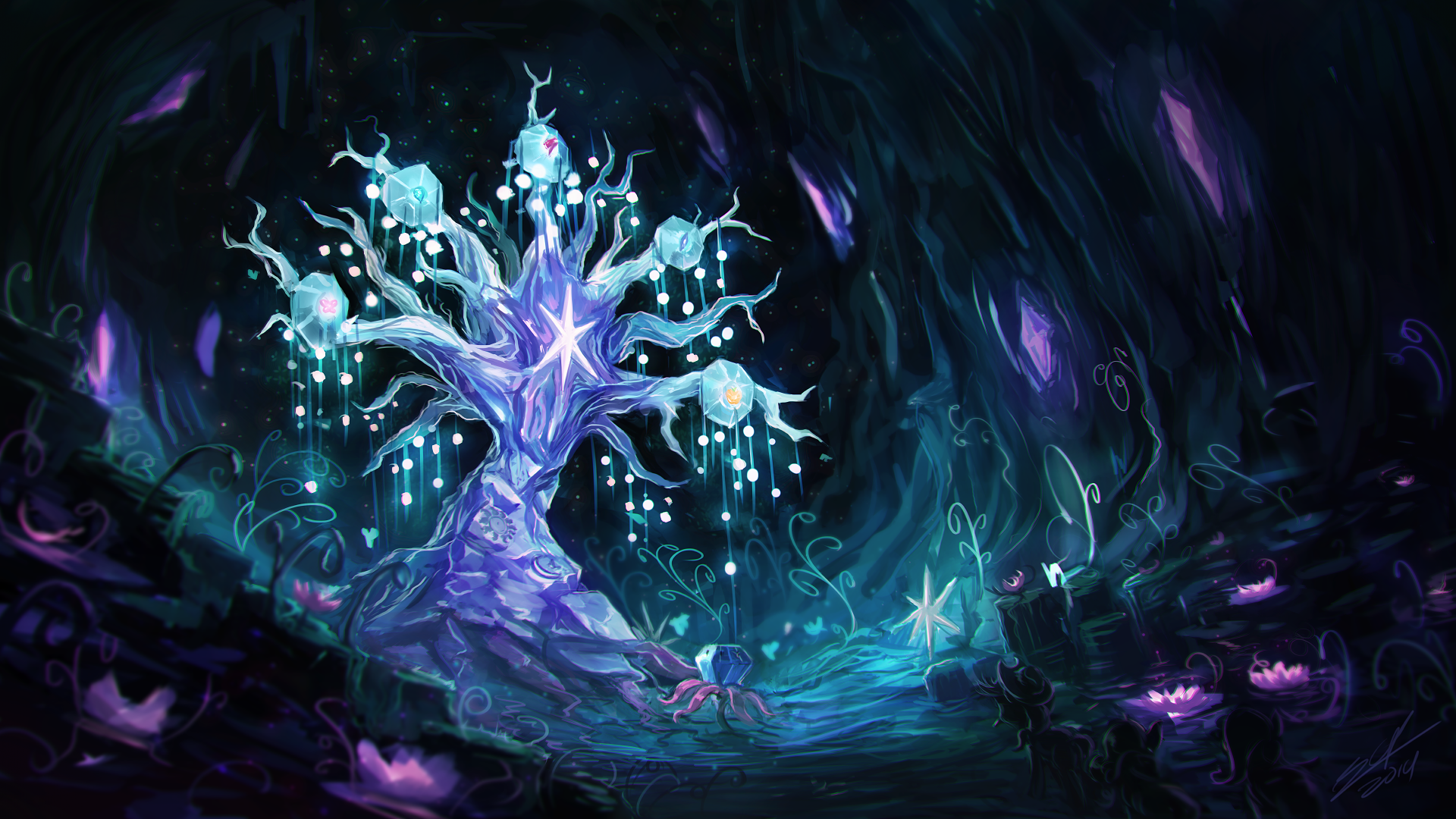 Watch
The Finale art continues!
I couldn't leaf it alone, although I had to branch out away from the characters a bit.
This piece challenged my approach and then I cut corner

Changed the initial perspective a lot. That box was like 10 times bigger at first, trying to create a low camera. But noooo, monkey had to go more passive.
Did end up including a bit of Applejack because of that though! Show at least a slight story to it.
Anyhow, darn... tree, I ain't used to this shape and the light setting didn't help either. So many glowy bits. I should maybe redefine my approach a bit with this kind of piece.
Crystal stuff.
I guess maybe these kinds of materials come a bit less natural on the cleaning&detailing part. Where with characters I can do things like little hair strands or fur on a defined shape, crystal trees require something else. Oh well, hehe.
Silly monkey also just "rushing" through it a bit. Maybe not my strongest piece in the S4 Finale line
---
Approx Time: 8,5 hours
Time Lapse: youtu.be/1ICbIaFxWNM

...Wow, I haven't heard those puns before. *rolls eyes* Haha, just kidding! Let's get to the root of the critique here: this piece.

Locale-based MLP art is somewhat rare in my experience (which is what warrants the 4.5 star on originality rather than just 4), so I'm glad such a talented artist as yourself is doing these Finale art works. I didn't see AJ at first, and I still had to play a Where's Waldo hunt to find her, but I blame that on my personal computer having darker display settings than normal. Being the focus is the locale, she isn't meant to be important to the picture overall, but her presence does add a certain intelligent je ne sais quos to the picture.

You have a point about crystal textures, they require a slightly different rendering treatment to organic structures. The tree, being a bit of both, would be naturally tricky. You, however you think you rushed it, tackled this in a logical manner; even though the tree is of an organic shape (and a well done one at that) the color and lighting properly manage to sell its crystal nature.

Actually, the tree's translucency reminds me of your S4E24 art, the one about Spike blasting that glacier at Equestria Games. Considering the material, the choice to add tinges of color on the inside of the tree, plus the gnarled, twisted shape of the tree in this one helps differentiate crystal from the ice in that piece. And that is no small feet; being materials that are easily mistaken for each other, you have done excellently in this regard.

Perhaps I'm barking, but I can't see how this is rushed. Even if it could be clearer and more defined on the brushstrokes, sometimes a fast and loose approach can strengthen a work. For example, Picasso's Impression: Sunrise piece, and for that matter, the entire Impressionistic movement in general. While this work is nowhere near as loose as that one, the point still stands; sometimes a little looseness is good.

But that isn't so here. Digital work has the major advantage over traditional over the area of small detail work; here it is as apparent as the sun. So even if you think it's loose and rushed, remember that it still is a piece filled to the brim with the things that keep a viewer looking, for there is much to notice, big and small.

It is a marvelous piece, worthy of any collection; I'm putting it in my trunk.
The Artist thought this was FAIR
22 out of 24 deviants thought this was fair.
Friend you really were with this image, the colors are really impressive, very well defined this shadow effect, the Fund is clearly detailed with all the features well laid, the color of the flashing light from each of the flowers and crystals on the walls just left me speechless. In this image you can capture not only the passion that you placed in it but also the magic that represents that place and the way in which this radiates from the tree.


well in a nutshell what I mean is that your artistic work is formidable, you always have grandiose and spectacular ideas which are an honor to admire.
The Artist thought this was FAIR
15 out of 17 deviants thought this was fair.