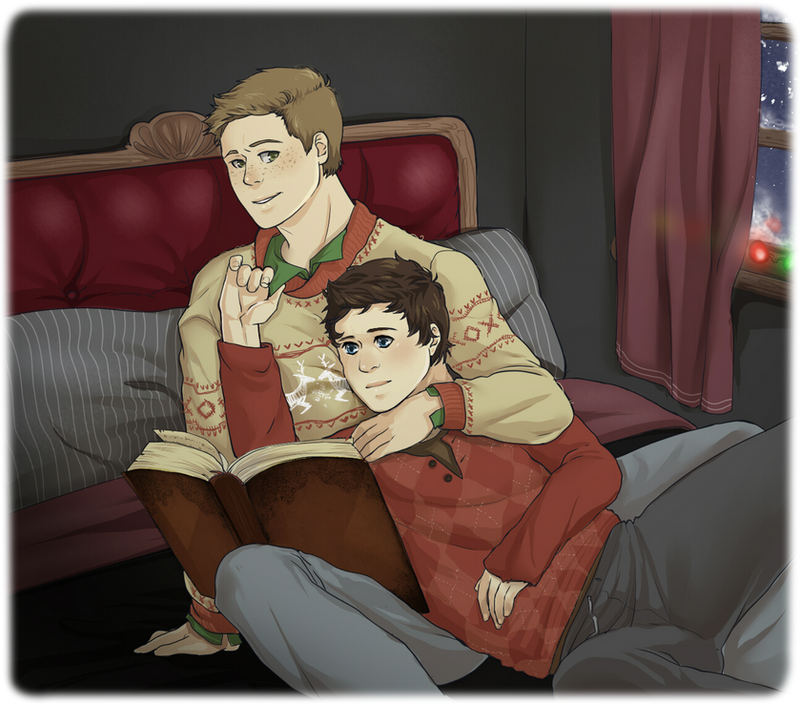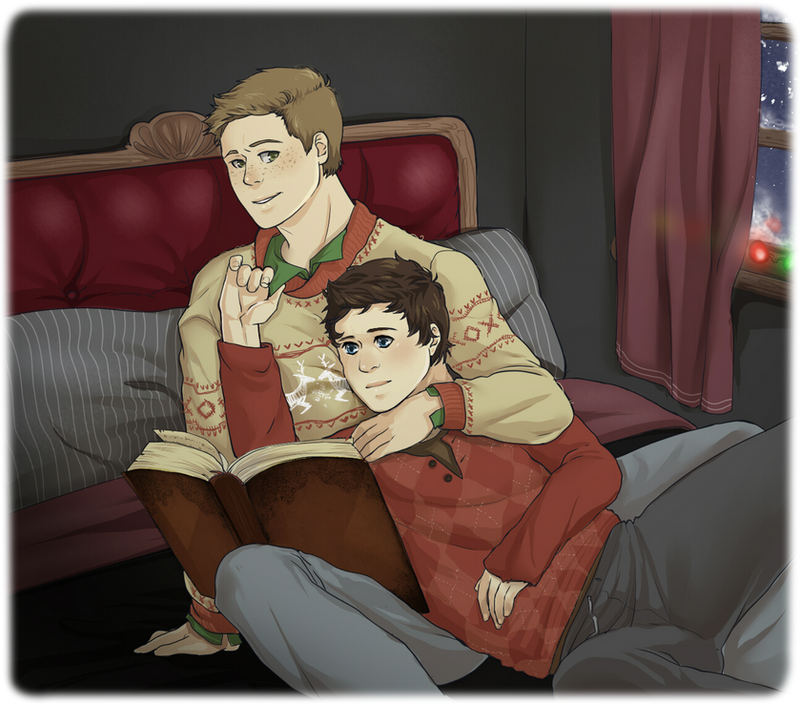 Watch
It's a bad sign that I'm running out of names for these by the second drawing, isn't it?
Now, this is a very tentative pinch-hit for

. I'm not 100% sure that her Secret Santa dropped out, but they did post a journal about leaving dA and haven't signed in in over a month. Who knows, though? You may end up with two gifts!!
She wanted non angsty, fluffy love. I kind of went the highschool AU route, I hope you don't mind! I like to think Cas knitted that terrible sweater just for Dean, and Dean is well chuffed. He's never taking it off.
I'm not certain what the massive book is, but I know Dean had to work long hours in Singer's Salvage Yard before Bobby would give it to him.
And I could absolutely RUIN the image for you by pointing something out, but I won't. Download for a bigggg version!