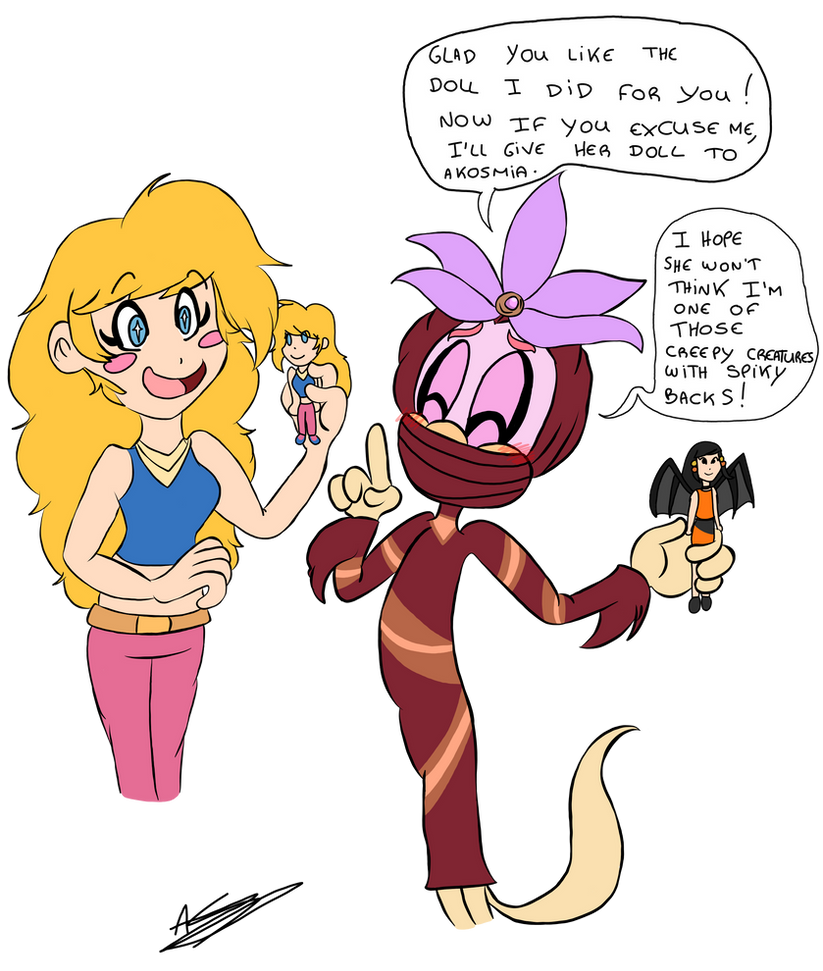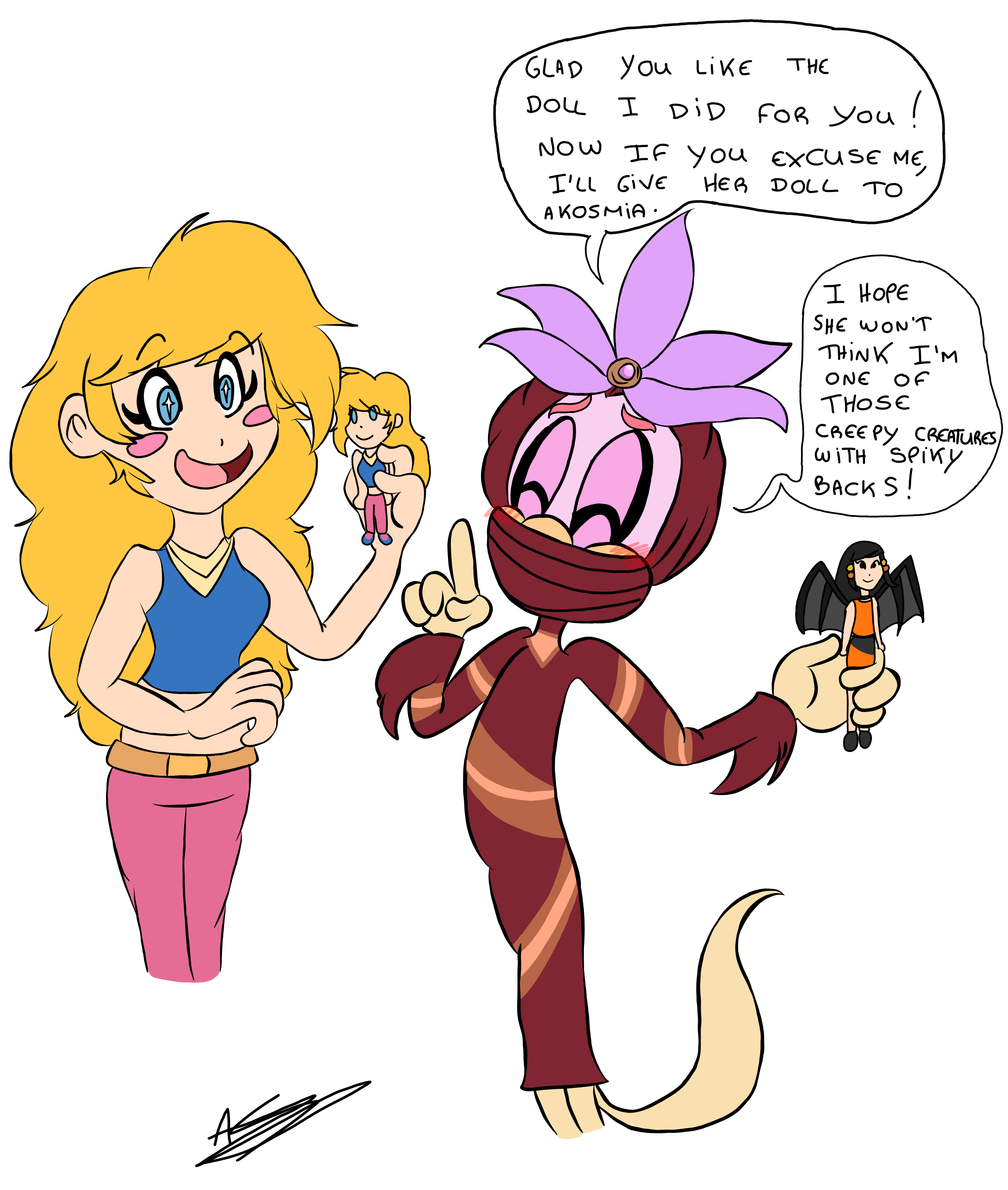 A little gift for

Also, probably the first crossover between my two main series!
Anyways, Racas has build some dolls, including two based on Hilda and Akosmia respectively.
While Hilda really enjoy her doll, Racas truly hopes that Akosmia like hers as well.
Anyways, enjoy!
Hilda Sunnysky and Racas Lizard (c) me

I just got online. That is a very cute drawing you did there!

Merci! I think I may have an idea for a "thank you" card.

Reply

Oh, those dolls are cute, he put a lot of love into making those ^^
Reply