TEMT/14/Kitty
Hello I am TEMT, I'm very talkative! I love meeting new
deviants and becoming friends with them! Be free to chat!! I'm a very clumsy girl...ok?
When it comes to chores I'm a major procrastinator, hehehehe!
If u'll gonna insult or threaten me, I HIGHLY SUGGEST U LEARN SOME MANNERS..
My Dudes!











Hurt my friends..I'LL HURT YOU!
Commissions: Open!
Art Trade: Ask me 1st!
Collabs: Open!

OnesieWorld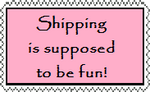 My OTPS: