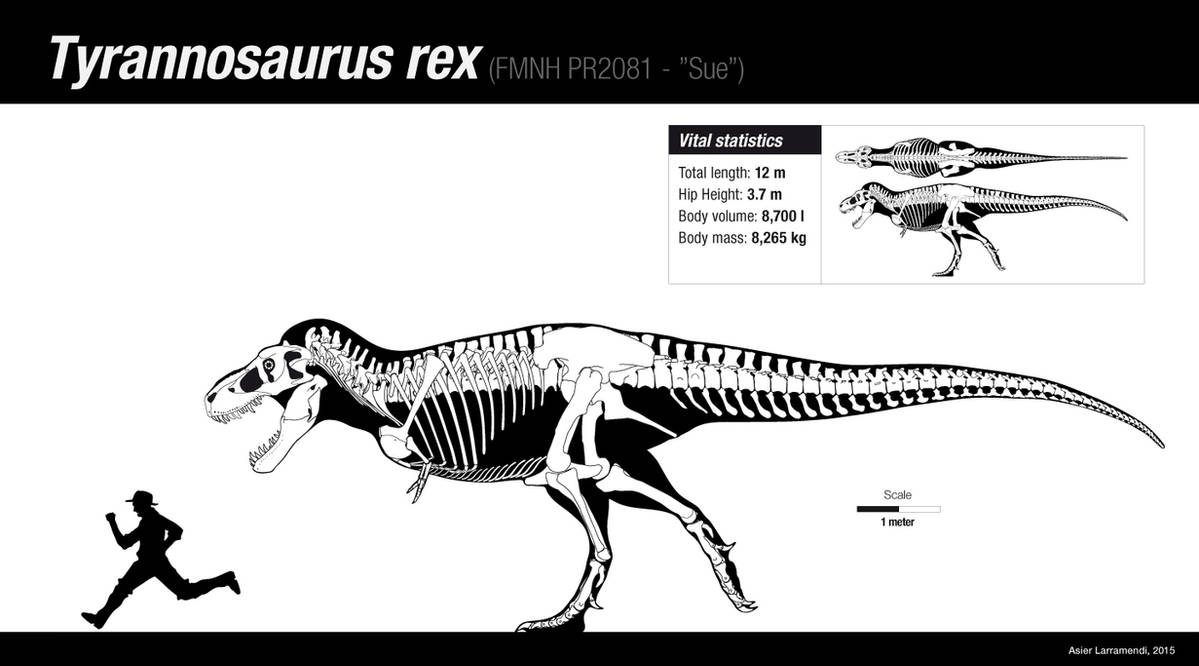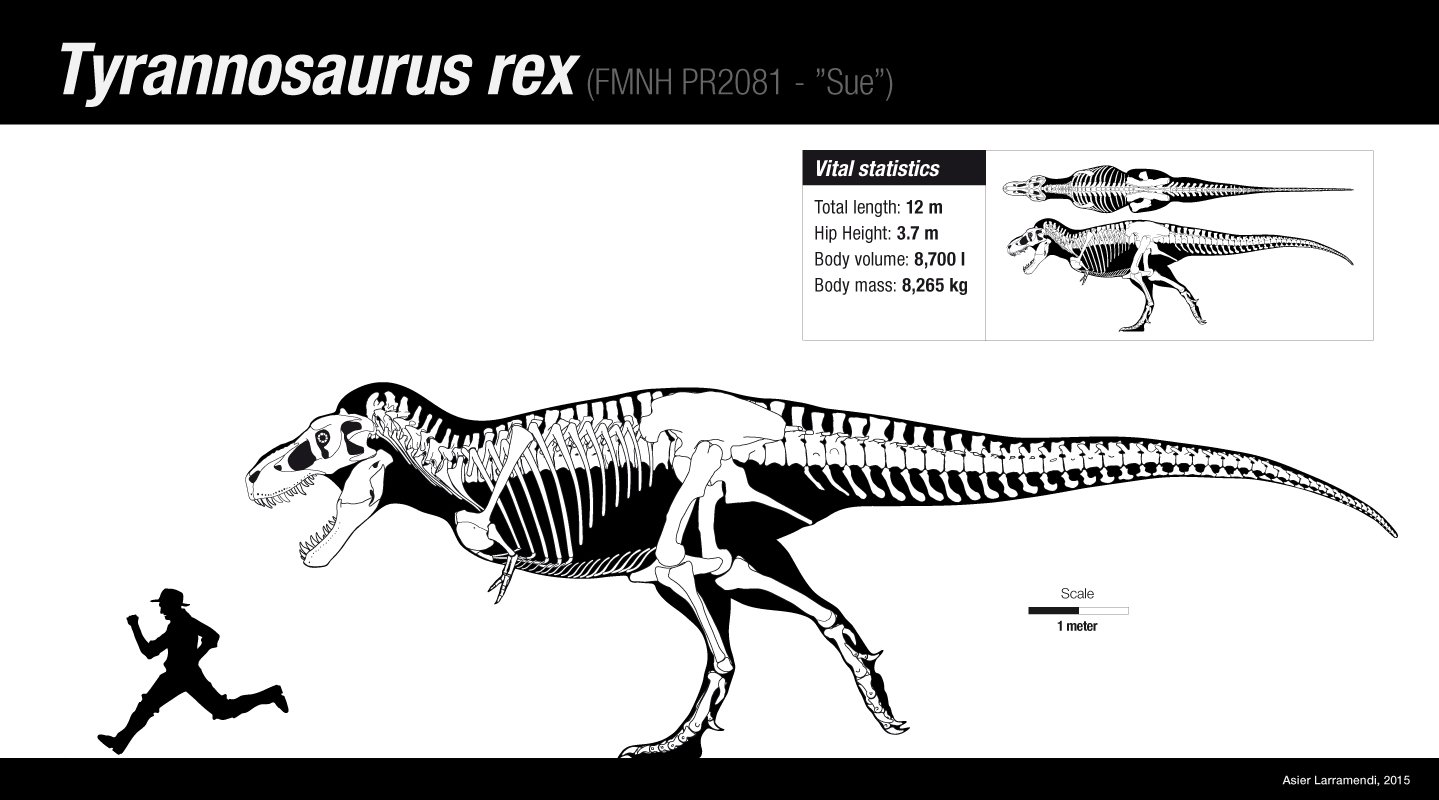 Watch
Rigorous multiview skeletal reconstruction of the famous Sue (FMNH PR2081) Tyrannosaurus rex skeleton. This reconstruction is for a book of Theropod records (Records mitos y curiosidades Dinosaurios Terópodos) will be published next year (2016).
This specimen is the biggest and most complete Tyrannosaurus known, although an isolated phalange (UCMP 137538), might suggest a considerably larger individual assuming that the identification to Tyrannosaurus is correct.<
It was so massively built, that it was nearly 2 tonnes heavier than other specimens with a similar femur length.

Straight length: 11.8 m
Length along the curvature of the back: 12.35 m
Length along the centra of the vertebrae: 12 m
I would like to thank Rubén Molina, and specially to Ángel Alejandro Ramirez Velasco, for their suggestions and useful comments, that improved the skeletal restoration.

Note: Thanks to theropod1 user, I carefully revised the size of UCMP 137538 specimen comparing it to Sue's analog phalange. Using breadth measurements, it may be stated that UCMP 137538 finally was comparable in size to Sue's phalange.