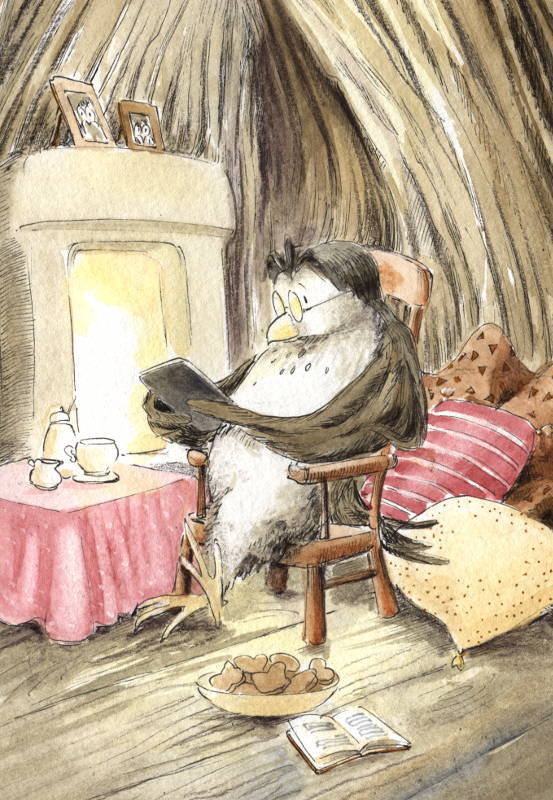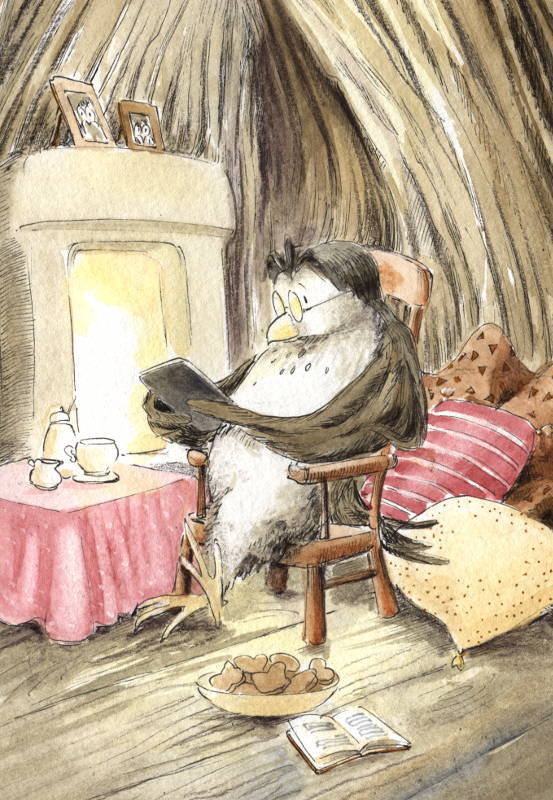 And here's second Pooh picture to be hanged above coffee machine. This time it's my husband's favourite character. And his favourite electronic device of all times... I've already made many pictures with various creatures reading in armchair next to fireplace (is there better way to spend time?) but none of them stayed at home. Now there will be one.

This is a very lovely depiction!

I think my favorite Owl moment was when he was going to send out an issue asking the rest of the Hundred-Acre-Wood if they had seen Eeyore's tail, when in fact he was using it as a doorbell ringer.

That story was brilliant!

Reply

Oh yes, this was a good story. My favourite one was when Owl's house was turned upside down and Piglet had to rescue them all.
Reply


Ooo! That is a good one! Poor Piglet had to be kicked out of his old house though so Owl had someplace to live. :') It was so brave!
Reply

when you will draw pooh, trigger and piglet?
Reply