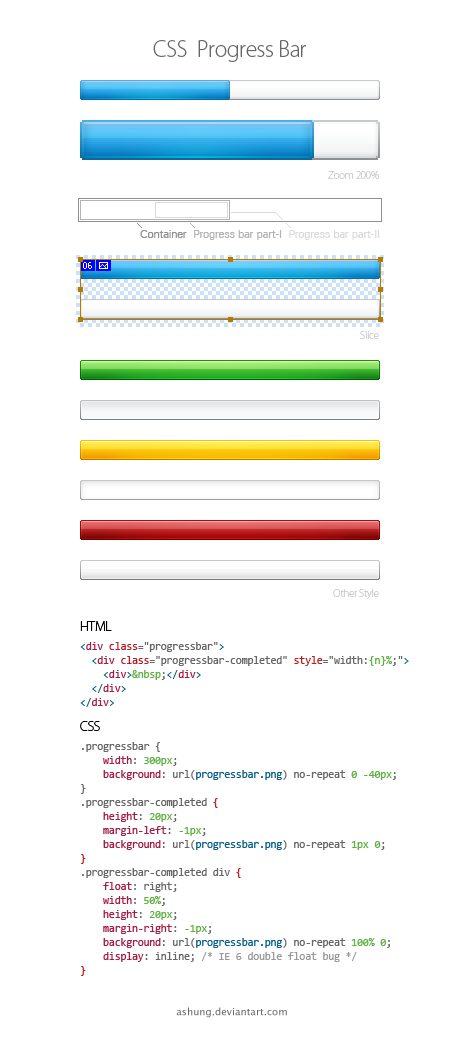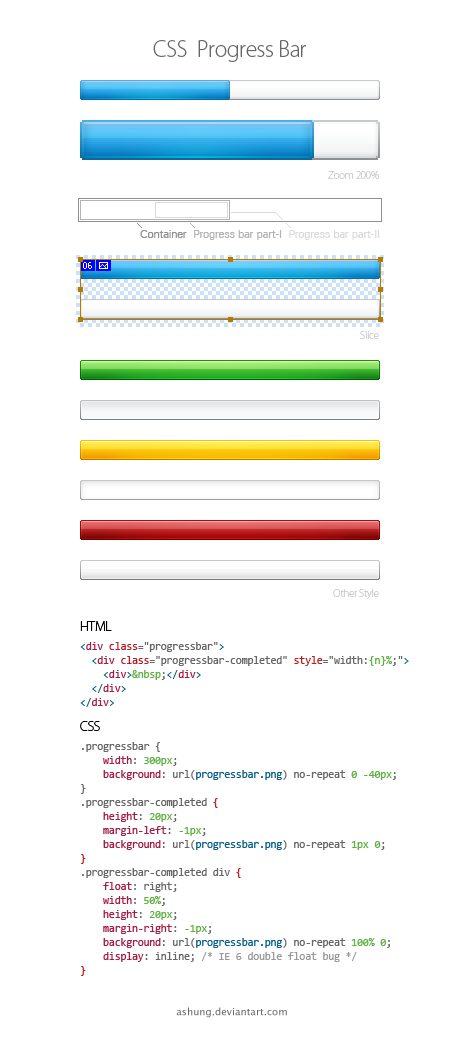 CSS Progress Bar
This tutorial will show you how to create a fixed width Vista style progress bar use XHTML/CSS in my way.
*Use CSS Sprites.
*Valid XHTML and CSS.
You can download the source code. I hope you like it.


Reply

Reply

Reply

Great !
Haha did not even guessed.
Reply

Nice Work, Ashung !

If you don't want it to repeat, modify the Javascript as follow :

--------------------
var i = 0;
function animate() {
if (i <= 100) {
document.getElementById(\"test\").style.width = i + "%";
i++;
setTimeout(animate, 500);
}

}
animate();
--------------
Reply

great man

Reply

very nice man

Reply

Just a question...

When the animation of the bar is complete, it repeats.
How can I turn off the repeating?

How can I modify the code to make sure the bar remains complete after the animation is over?
Reply

I'm so sorry. I'm not good at server-side language and JavaScript. This JavaScript just make the bar animation, and it can't working in real work. You can ask your programer friends or Google it.
Reply

cool ... nice work

Reply

哈哈,好久不见你的作品了。很强大,对网页不是很有研究。但是很好看哦。^_^
Reply

nice

Reply