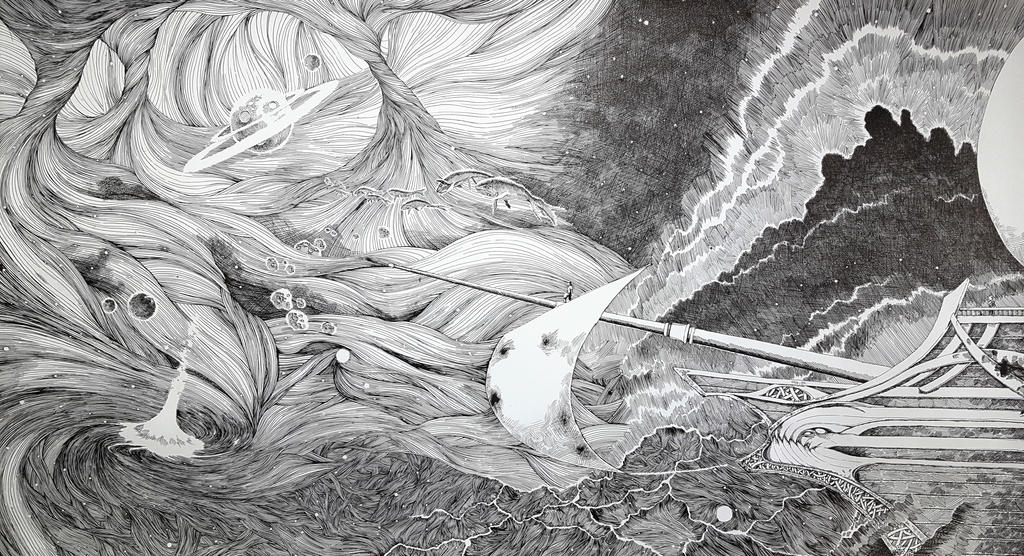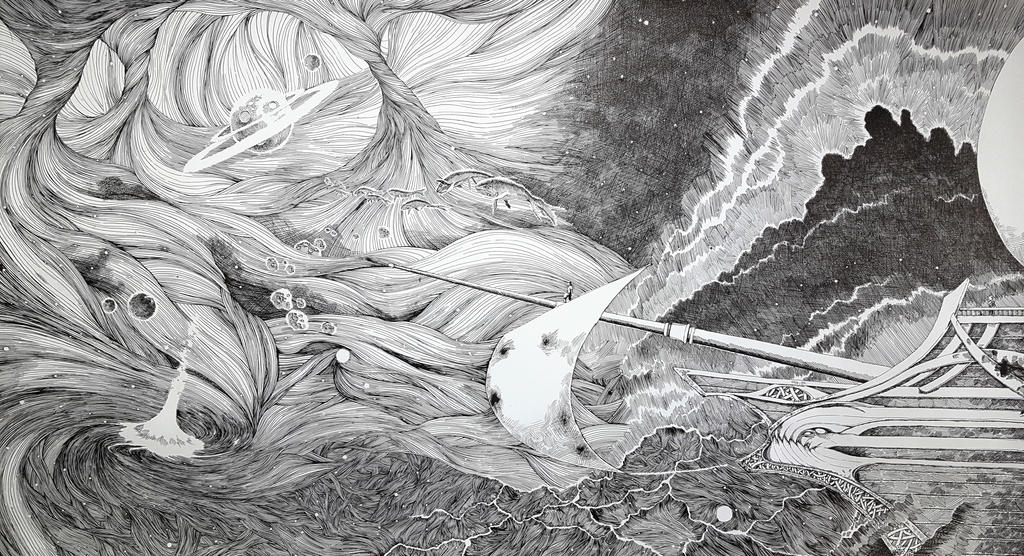 Watch
Lee Dabeen. The Voyage. 2018. Pen on paper, 80 x 150 cm.


This drawing started from tiny, silly imagination. What if space was a voyageable stage of expedition?




and by the way i was literally dying out drawing this.

i had no place to put the paper this big so i had to kneel down to draw this.

Impressive work! I'm quite wondering, and really sorry for asking, but is this your work? I mean.. why Lee Dabeen..

If it is, i congratulate you , the line-work is mind blowing !
Reply