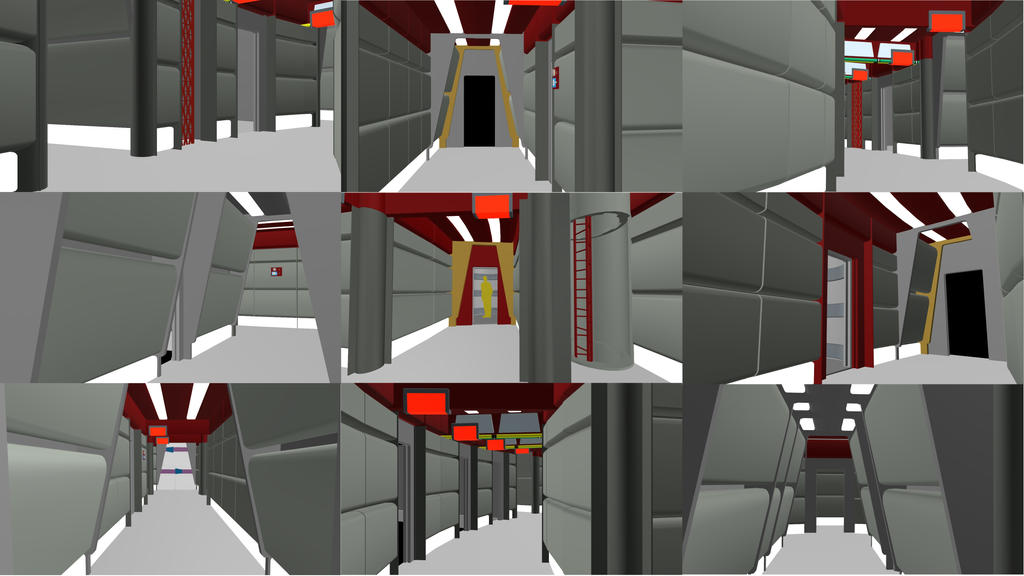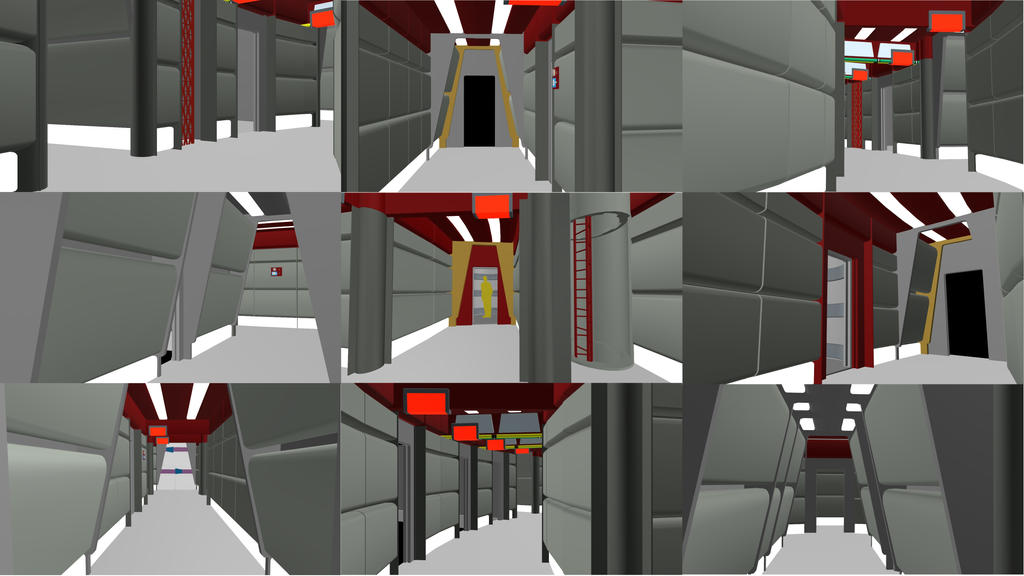 So... teleconference calls have been productive for me modeling wise this week.

Floor isn't finished and neither are the doors. I'm doing a version that's a riff on the Enterprise doors in Discovery which looked like they were based off the Voyager doors.

Built in Truespace 3.2

Keeps looking more and more awesome

Reply

Neo-Retro-AWESOME Goodness! 10/10.
Reply

Thanks! As soon as I settle on a door and get the nameplates done I'm going to work on the 'grav-plating' inserts from ST: Enterprise and get it into DAZ so I can get it properly rendered.

Also going to do a Disco-styled version with glossy floors and more metallic walls, just to play around.
Reply

Reply