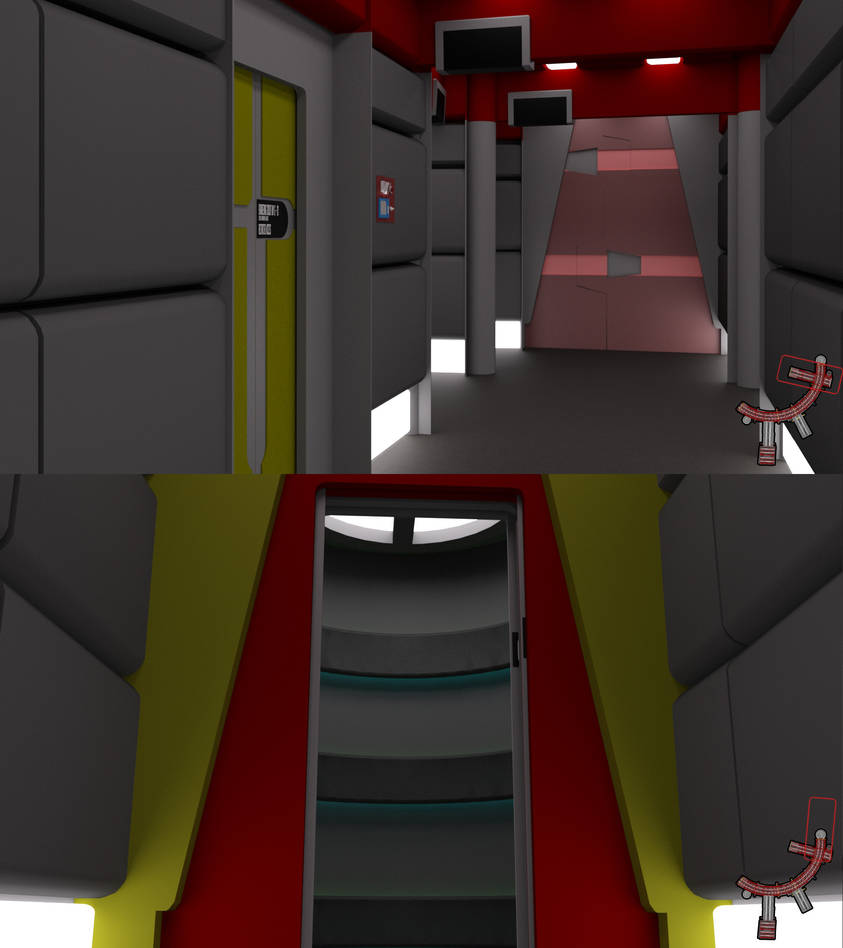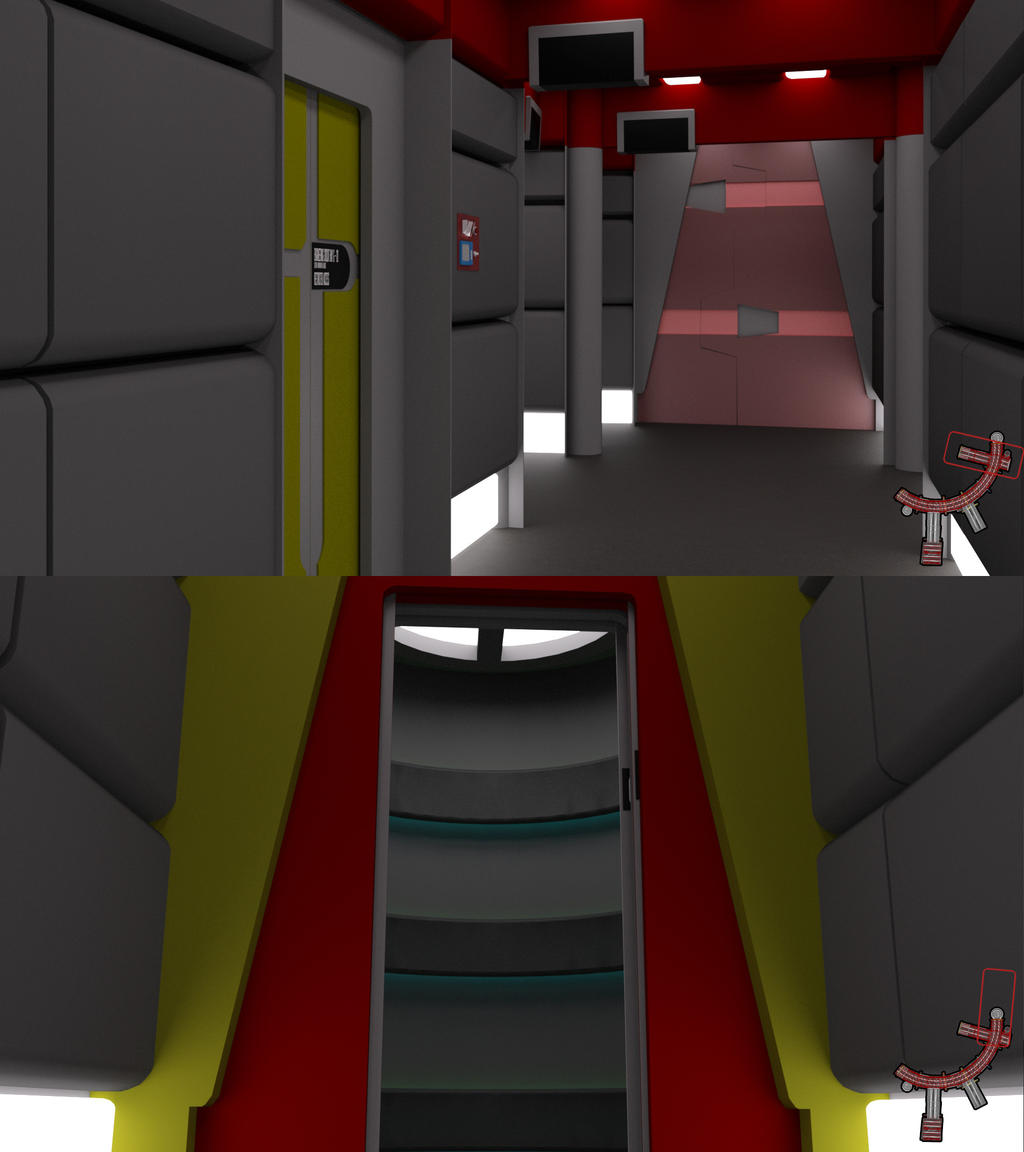 The goal of the Throwback Corridor is to create a kind of TOS enhanced, a TOS that fits the aesthetic of TOS but is also just a step away from the TMP sets. I started with the layout of the original TOS corridor set and added one small corridor spur that was used a few different times, but often enough that I tossed it in.
First up is the Engineering radial corridor spur taken from the end of the corridor. Off to the left where the angled Jefferies tube was, I put in a door where I could have a full length of the Jefferies corridor or the vertical tube I built. I re-used the pressure door I'd originally built but didn't use for the Destroyer Engineering set here. I figured Engineering should have something stronger than the regular door.
Lastly, I popped open the turbolift doors. It's not quite the TOS turbolift but has the same dimensions. It's voice activated and has padding for... malfunctions... and a place to hang onto. I also built it with the idea that it'll need two sets of doors, one for the corridor and one for the lift. You can mostly see both sets there.
Bear in mind I just built the corridors, BUT, my Destroyer Transporter Room
fav.me/dbakmr1
and Destroyer Engineering
fav.me/dbe4f98
will absolutely fit in with this aesthetically.

Built in TrueSpace 3.2
Rendered in DAZ Studio 4.10 with iRay

Wonderful! The width of the corridors is wide just like on TOS. Nifty Cool!
Reply

Thank you! Yeah it's all that stuff that they added to the one side of the corridor to make it angled in TMP that shrunk the corridor width visually. They're actually almost the same width on the outside.

Reply

Reply

Really cool work here, love the turbolift doors! It's the details like that which are really enjoyable

Reply

That actually came about from a discussion with Donny over at TrekBBS where we were talking about the lift doors and the fact that after TOS and TMP they just STOPPED putting the lift doors in and JUST had the corridor doors which is.. ujm.. a safety hazard?? lol Can you imagine leaning accidentally towards where the door should be while that lift is moving??? yeesh.

And thank you!
Reply