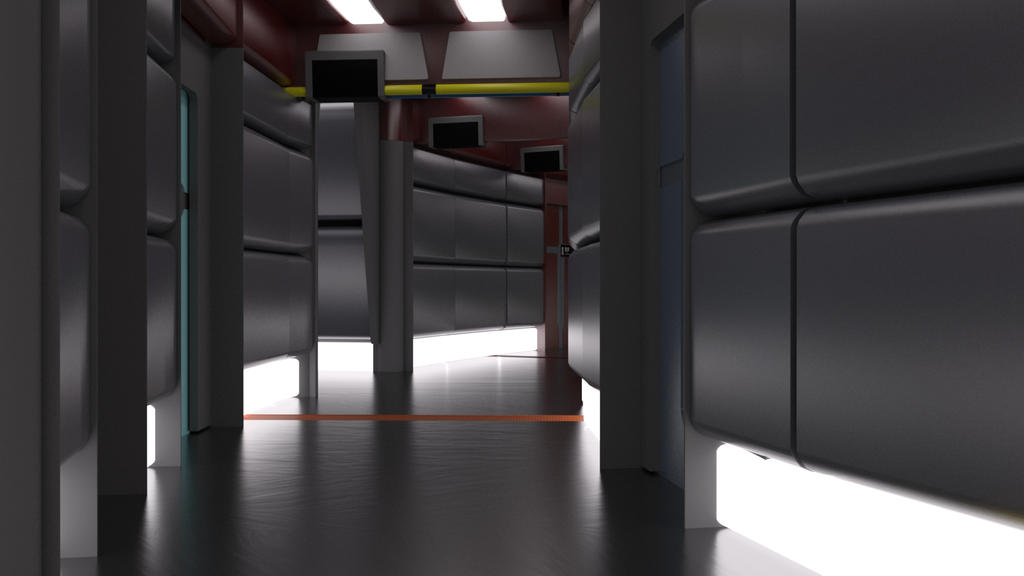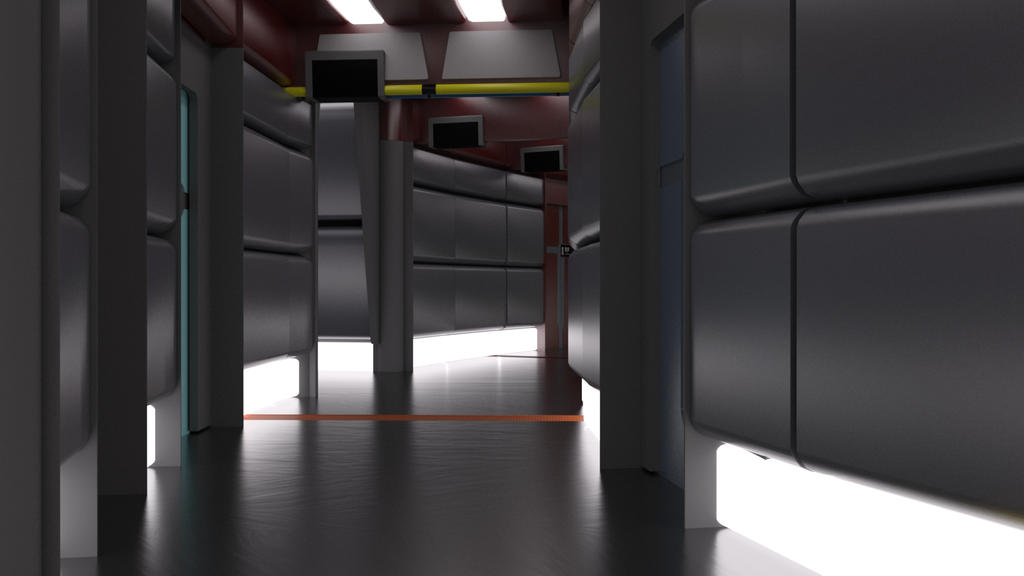 Lowered the lighting, changed all the materials around to have some kind of reflective metallic look, and upped the glossiness of the floor. I'm mixed on the results here and I think if I was going to seriously use this as a variant corridor for the Discovery era I'd need to tweak this a lot more than I already have. As a fun test though, oh yeah.

Welcome to the Throwback Corridor at the DISCO.

Built in TrueSpace 3.2
Rendered in DAZ Studio 4.10 with iRay

Where's the mirror ball?

Reply

In the alternate universe.

Reply

Love the look. Also for some reason I want to start listening to some dance music

Keep it up!
Reply

Reply

Great job! Definitely looks more realistic. Beautiful!
Reply

The low lighting makes it feel more realistic. Has that ST II 'feel' to the corridor.
Reply

Now that you mention it, it does have that WoK feel. Ver' nice.

Reply

Yes. The dimly-lit halls remind me of when Spock, Saavik and Kirk and McCoy beamed up from the Genesis cave inside Regula 1. When they run through the corridors is what this most reminds of. Spock tells Kirk that they are inoperable below C" Deck, which is why they used the Jeffries tubes. But they were kinda tight on 1701, even looked more like submarine hatches to get through them.
Reply