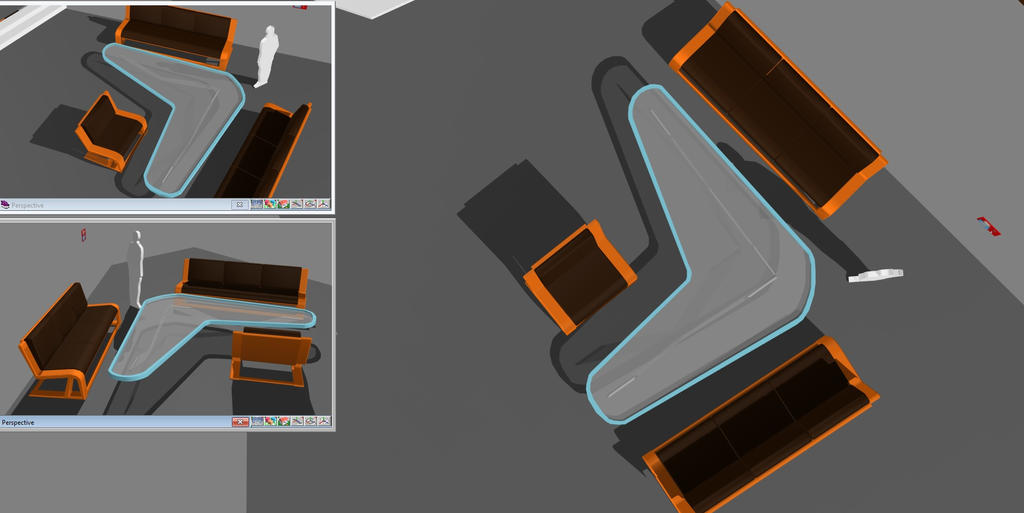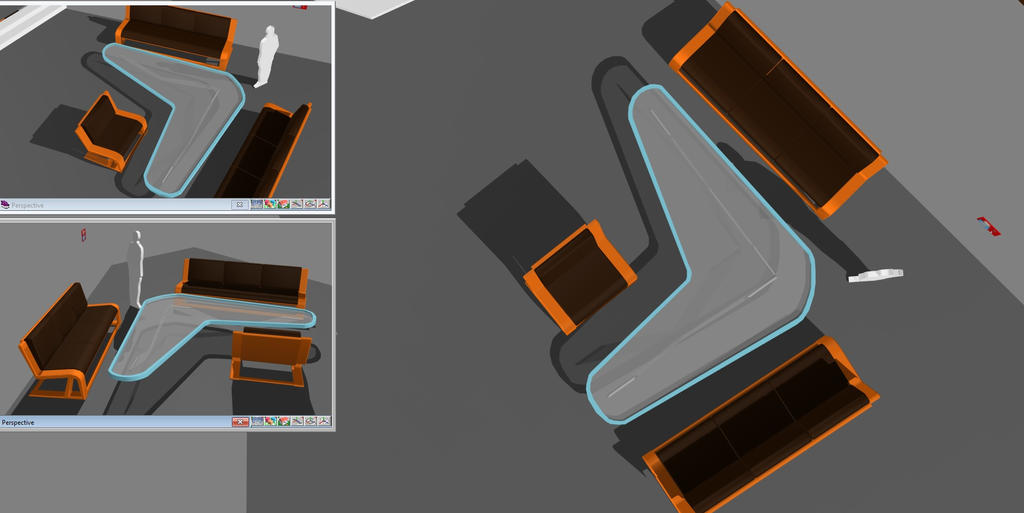 After building the Keurig of the future, I've moved over to the 'living area' as I wanted to try and tackle a design for the couch, based off
www.deviantart.com/mikemars/ar…
but a little more basic looking for the TOS era. I'm also tinkering with a table in the rough shape of the Starfleet pennant, although looking at it from an angle and rendered, the little parts that are jagged are irritating me. Probably going to completely re-do the tabletop but I still like the idea.
Built in Truespace 3.2
Collab with
PDSmith

I like it well done! I can can see a few things happening on them.

Reply

Yay! Glad they work for you. If they didn't I was just going to use them in the sets I've been working on for my Phase II stuff.

Turned out better than I thought they would, and the design is simple enough it's something they could have built in a metal shop for the original show.
Heh. I'm sure people could get into lots of trouble on couches that size!

Table too.
Reply

the table does look nice in that shape, those couches look comfy too
Reply

Thanks! I wasn't completely happy with the table, so I re-did it. Same basic shape but much much closer to the pennant shape.
Reply