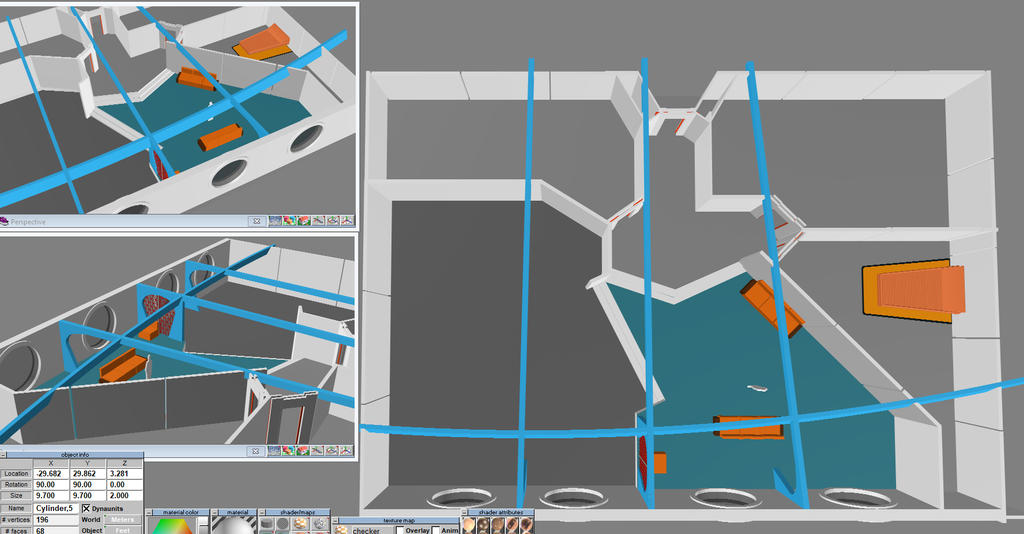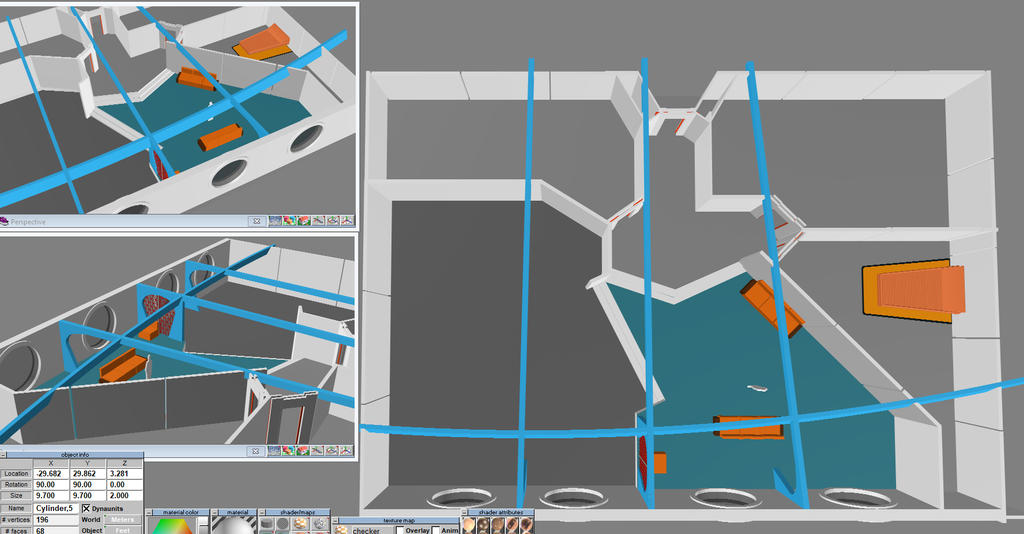 Working on this as a collab with
PDSmith
. My first real TOS set and it's one we never saw on screen.

Layout is based around a few sources, but the goal is to have a full blown VIP stateroom on starbase/starship in the Technology Original Standard style. Granted I tossed in my Phase II bed and furniture as placeholders, but this is a WIP.
Going clockwise starting with the entryway, we have a large office, bedroom, living/gathering area, dining area w/ access to food slots/replicators and of course, the bathroom. Going to be working on this while I'm working on texturing up the Male Phase II outfits so I don't get burnt out on one thing as I go.
Built in Truespace 3.2

But ... but, it's not cannon! The walls not curved. *ducks and runs for cover* (Just kidding about the cannon part.

It really looks amazing!)
Reply

Heh. This is TOS! We're on a budget!

Reply

"We need chachkies!
Someone go to Starbucks and grab their coffee lids then spray paint them different colors and pin them to the walls."
And I want this engine room wall and that wall nothing but chromed plungers pieces with LED's in side them.
...and your little mind goes into over drive.

Reply

They were still doing that shit in TNG and Wrath of Khan.

"See this cassette and 8 Track holder?"
"Yeah?"
"Make a mold of that shit and PLASTER it on every bridge station."
"Wha--"
"You heard me! Every station!"

One of Geordi's Engineering kits was the case to a speaker set for a walkman. I used to own the same exact speaker set. LOL
Reply

I can't wait to play. It looks better than the one I showed you. Awesome job so far.
Reply