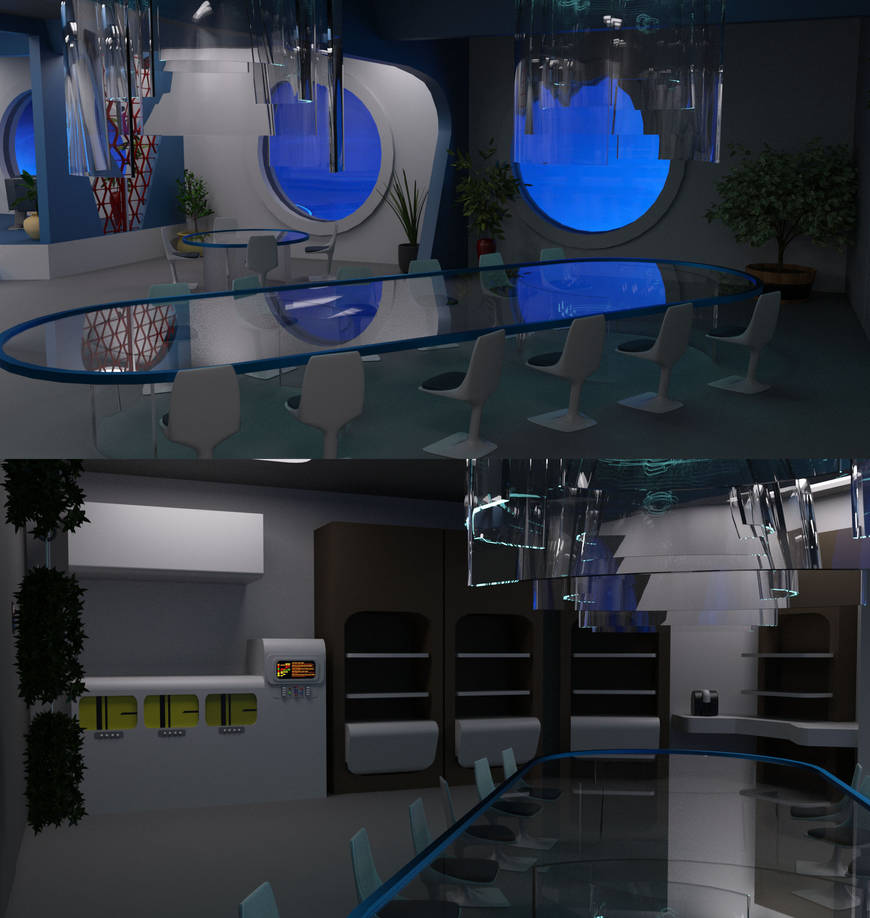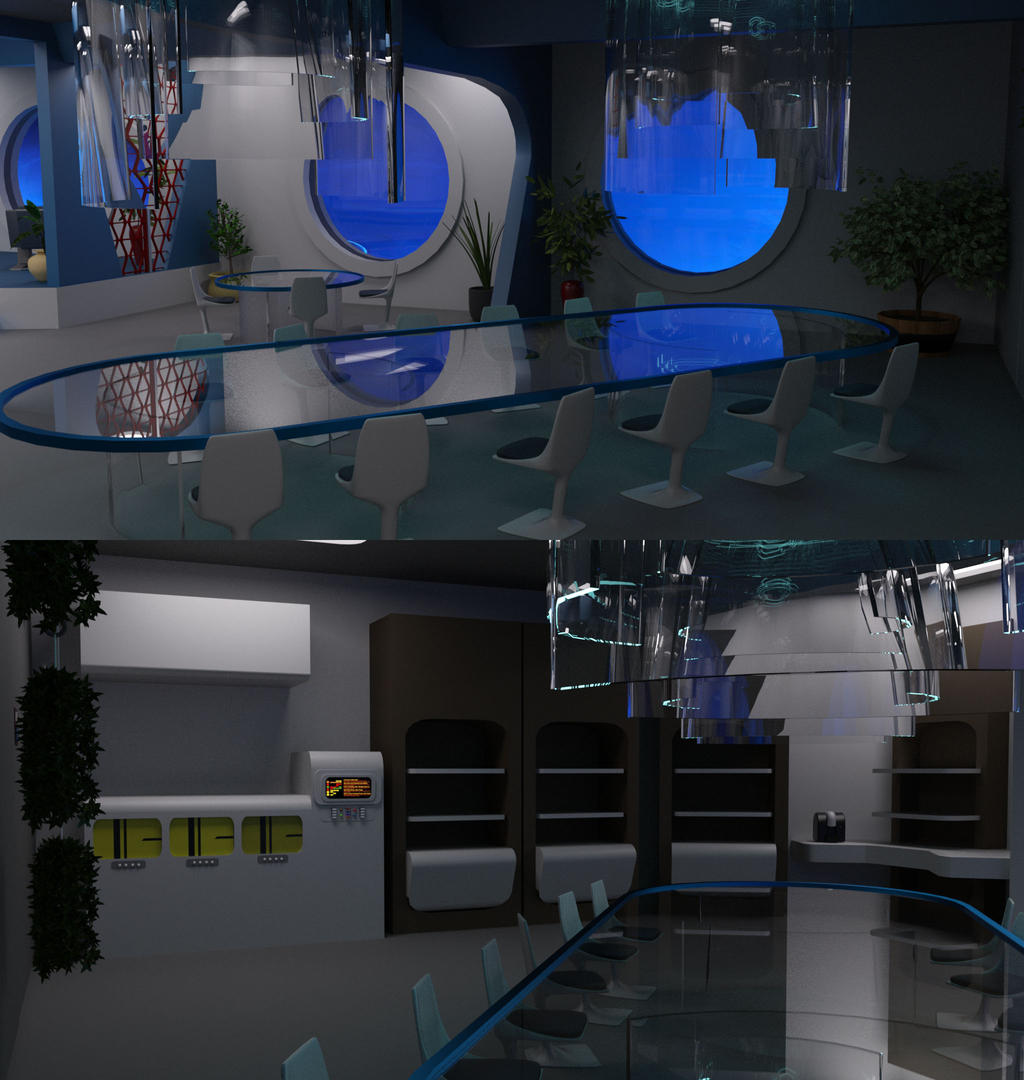 I remembered the plants this time.

I kept the deigns simple but aimed for elegant for TOS, but pulled in a few ideas for the food synthesizer from Discovery, but kept it more TOS. I rendered this out without the 'glass' chandeliers fully lit.
Built in Truespace 3.2
Rendered in DAZ Studio 4.10 with iRay
Collab with
PDSmith

oh... wow

Reply

Whoaa this really looks fantastic, I love how you furnished/decorated it-the glass surfaces everywhere really make it look awesome!
Reply

Reply

Reply

WOW....I mean like....WOW. That is beyond Amazing.
Reply

wait...wait...wait....is that a 23rd century Keurig on the counter?
Reply

Yes. According to the pamphlet, 23rd Century Food Synthesizer's were notoriously shit at making a decent cup of coffee, so Starfleet Engineer's resurrected a coffee maker from the early 21st century that brewed single cups of that delicious brown brew.

Reply

O.M.F.G! And this all started with a lame attempt at my asking you to build this set. OMFG! It's unf__king believable.

I'm taking a knee. You are the Goddess of gorgeous 3d sets.
Reply

I wouldn't go that far, but I have my moments

That and you gave me a huge latitude with what I could put in it, so I just poked around and tried to keep it TOS simple

Reply