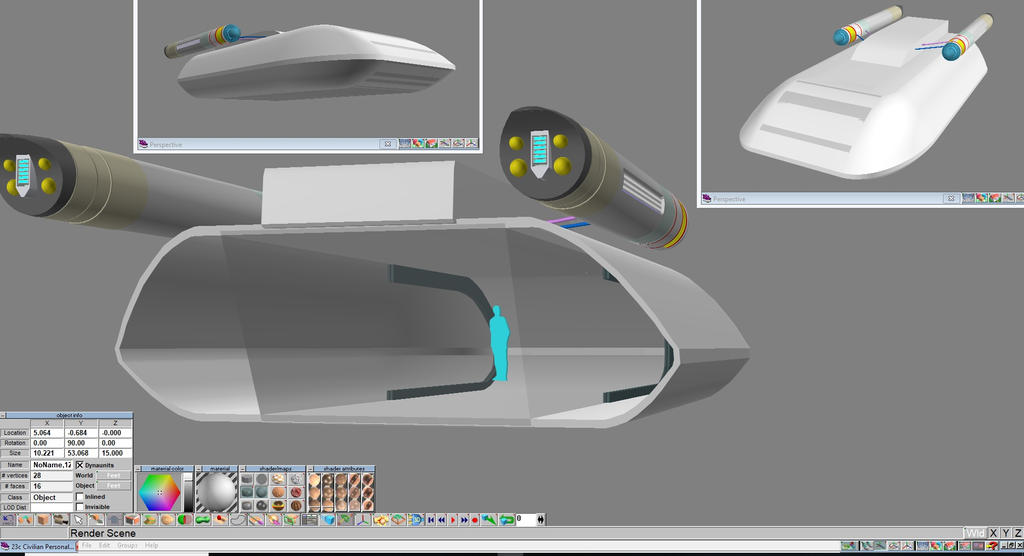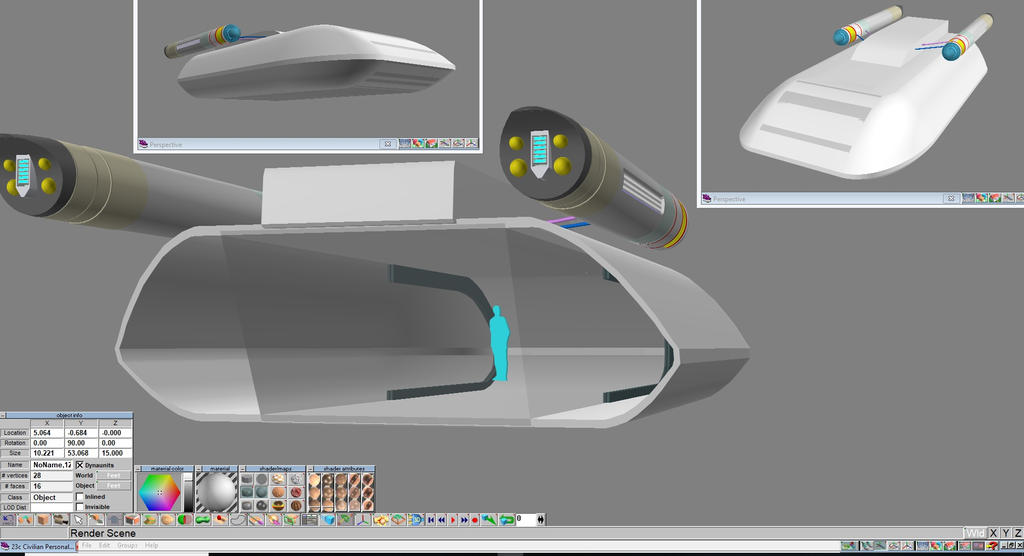 I may have went over to my Scout ship and finished off the exterior of the nacelles to be able to use them as miniature versions of the nacelles on the Class K. I say miniature because the ones on the scout are 53 ft long, which is almost the entire length of the class K and these are only 33ft. So I kind of jumped this one ahead a little bit but now I'm running out of excuses not to go back and at least finish off the exterior of the scout.

Built in TrueSpace 3.2

Reply

Reply

I agree with this scale jump. The previous version was a little on the short side haha. Are you going to snap a docking ring/airlock on the aft section?
Reply

I thought about it, but I want to avoid the Discovery/TMP shuttle feel. I want this to look like a beefy old school shuttle. I might include an airlock adapter on the bottom or maybe something 'aftermarket' along the side.

To be honest I haven't even decided if she should have a transporter either. I was thinking this would be almost like the Dodge Neon of civilian craft. Something basic to get you from here to there.
Reply