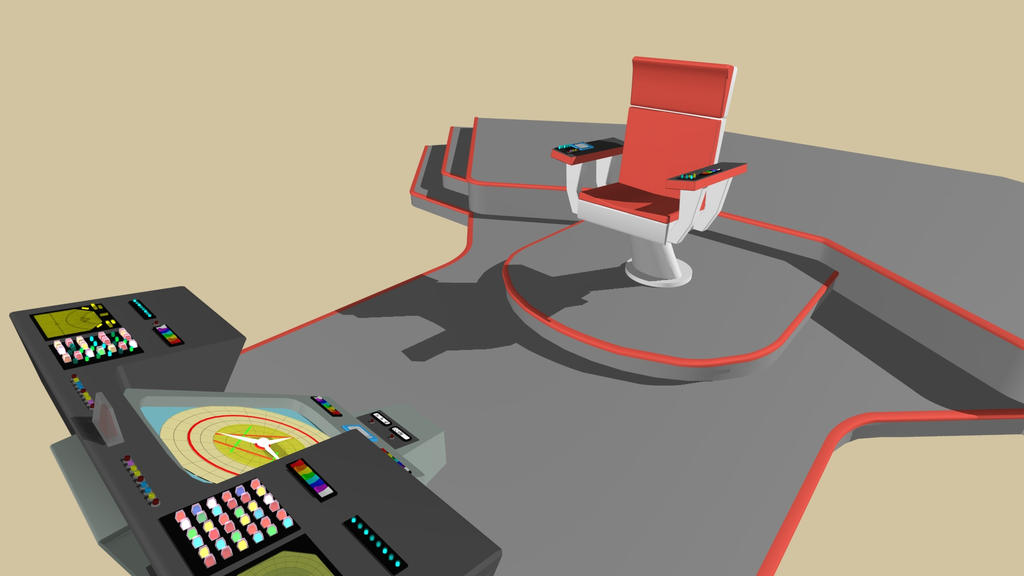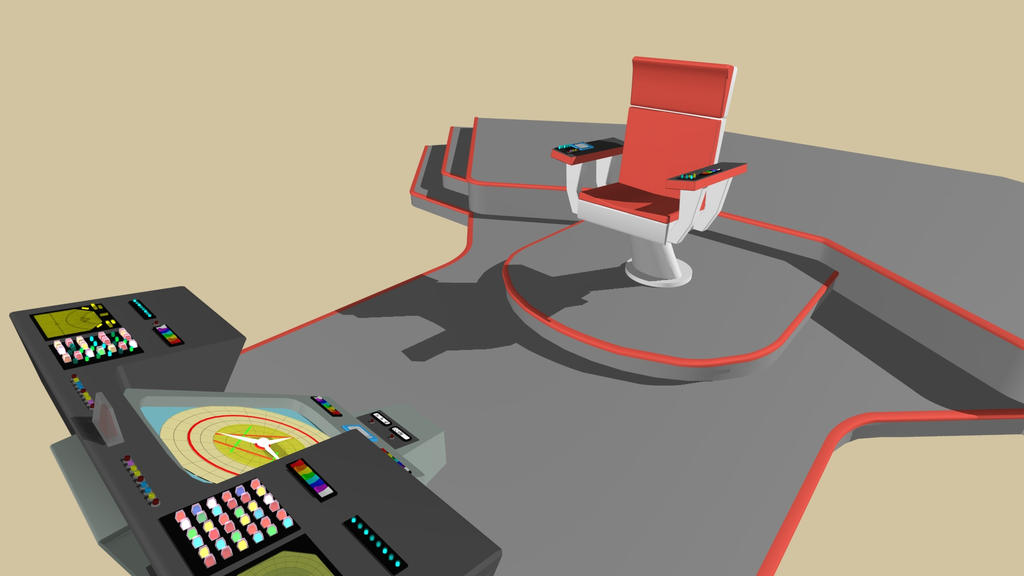 I know it's sacrilege, but I re-designed the Captain's chair. All the proportions are the same as the original one Shatner graced for years, except for a raised back, head rest, trimmed and slimmed sides and a more... elegant?... base. Plus I built a platform for it to raise it up a bit more.

Built and Rendered in TrueSpace 3.2

I like it. Very well-thought out.
Reply

I like it, It's much simpler while still being a bridge (no pun intended) between the NX-01 Chair and the Classic Kirk chair.
Reply

Not quite what I was going for but I'll take it. I was trying to channel the fold-over sides a little bit from the Motion Picture chairs.

I can see the ties to the NX-01 chair though. Must have been that binge watch of Enterprise I did a month or two back lol
Reply

I really like it. Think you did great with the design!
Reply

I like it, it adds a bit of uniqueness to the design and makes it yours.
Reply