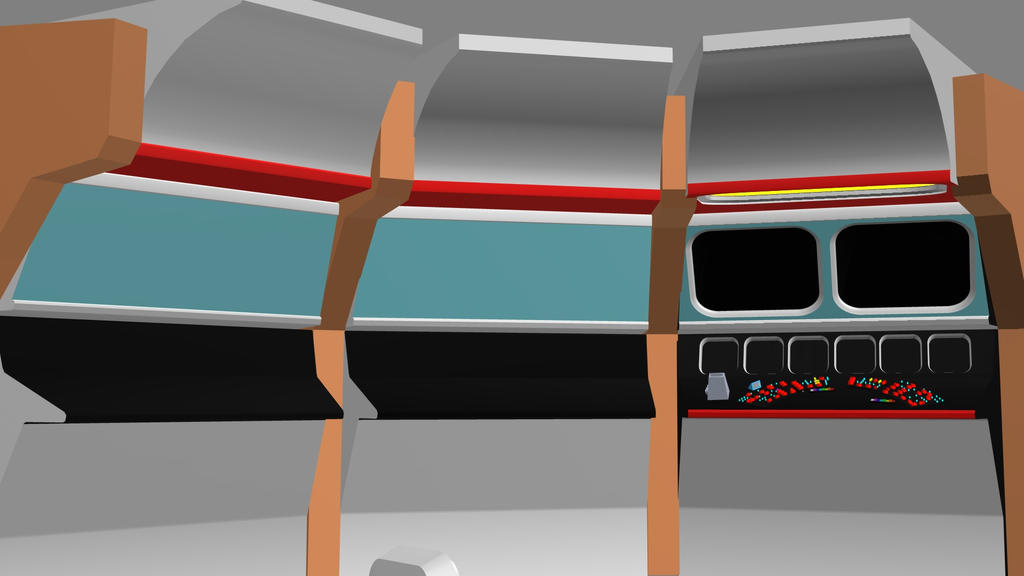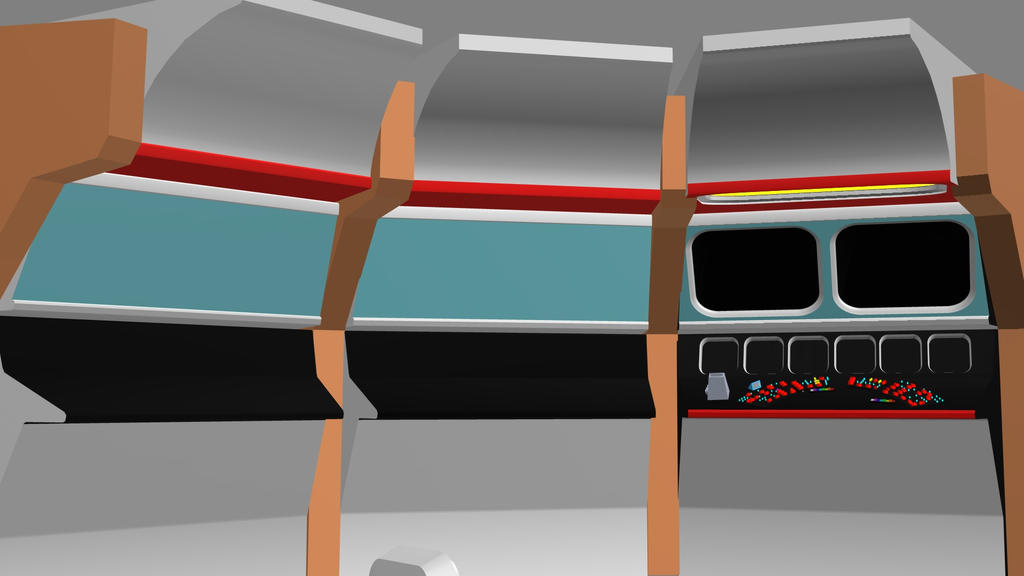 OK, to make it easier on my brain while I'm working on these, I've saved out separate files for each era I'm going to do the 'guest bridge' or 'bridge of the week' for so I'm starting with the Technology Original Standard version, or rather, I'm adapting some of the parts I've already built and building new ones entirely.
The back three stations are going to be Science, Communications, and Engineering. Engineering needs some screen textures, but the modeling for that one is done. I built all new buttons for it based off the McMaster's layout, mostly. I may have gotten a little lazy. I'm probably also not going to make every button lightable. That would drive most 3D artists insane. Myself included.
I made the consoles flat instead of angled, mainly to kind of match the flat look that the later bridges will have, but also because I wanted to try and match the Jefferies sketch for the console.
radishdalek
has them posted over on their site,
archive.frogland.co.uk/
in the TOS section for those who want to take a look. Modelers should definitely go check the site out as that's where I've found most of my blueprints for the sets I'm working on outside of MSGTTE.
I don't think I'll be putting in lower panel access, just to make these even more different than the Enterprise consoles, especially since I'm using that control layout here anyway.
Built in Truespace 3.2

I keep falling in love with your work

Reply

*beams* Thank you! The hardest part of getting this version of the 'guest' bridge together is going to be making it look cohesive. Which it isn't lol
Reply

Looks to me like the TOS bug has bit you. Personally, its the one genre of star trek that hasn't been tinkered with very much. Anything you do will be a welcome idea and piece.
Reply

Heh. Lil bit. Probably just this bridge and the small corridor and ready room. Then on to the TMP version.

Reply