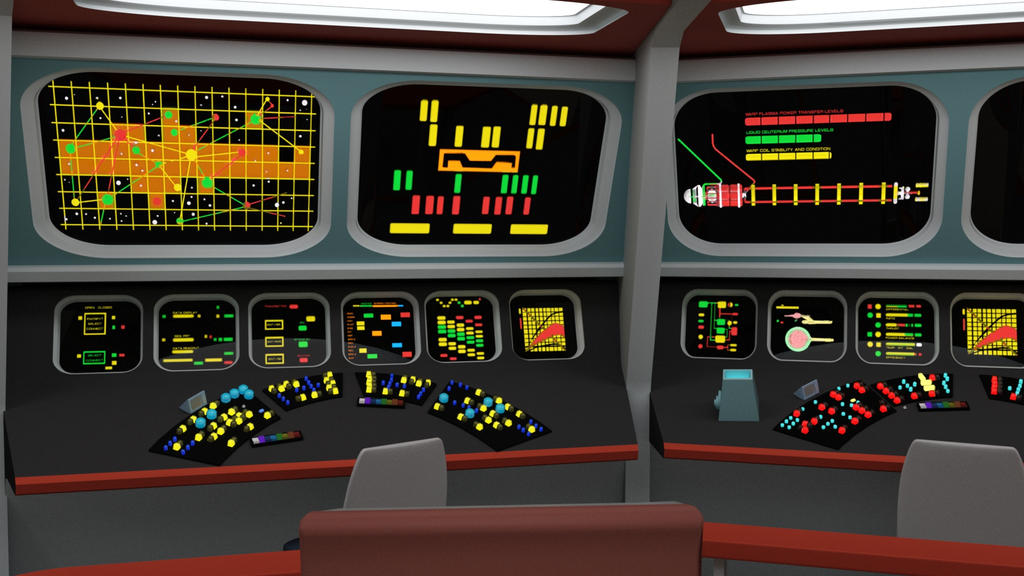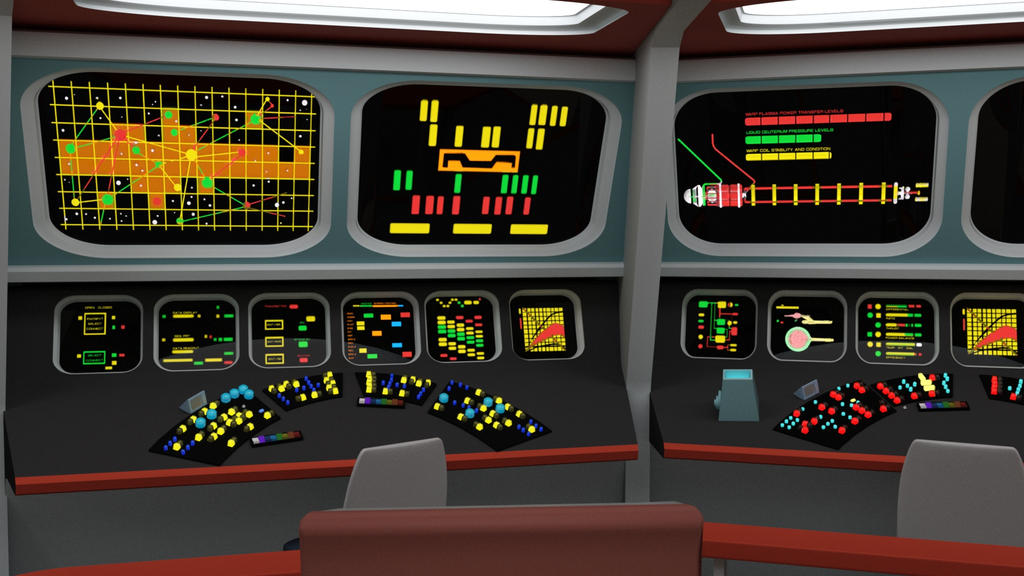 Finished texturing the Communications station. I went and retro'd one of the displays that initially popped up in Star Trek IV as a subspace comm display and made it work as a TOS display. Everything else was on the regular TOS console at some point or another save a re-use of a glowy graph chart thing.
Science is the last console to go and then I can do up final renders of this guest bridge of the week.

Built in TrueSpace 3.2
Rendered in DAZ Studio 4.10 with iRay

This looks great, seriously, BUT I find the one display kinda funny. The second monitor from the left, on top, reminds me of the old ATARI videogame, Super-breakout. I know I am nitpicking. It's fine to have it like this, I just find it a bit funny.
Reply

Thanks! Yeah it's based off one of the displays on the comm station only enlarged and spread out a bit. I realized after I'd gotten it all done and rendered that the big M shape thing on the McMaster's blueprints is actually text, but I'm leaving it.

Reply

Reply

Great job! Your work never ceases to amaze me. It always looks 100% true to the source.
Reply