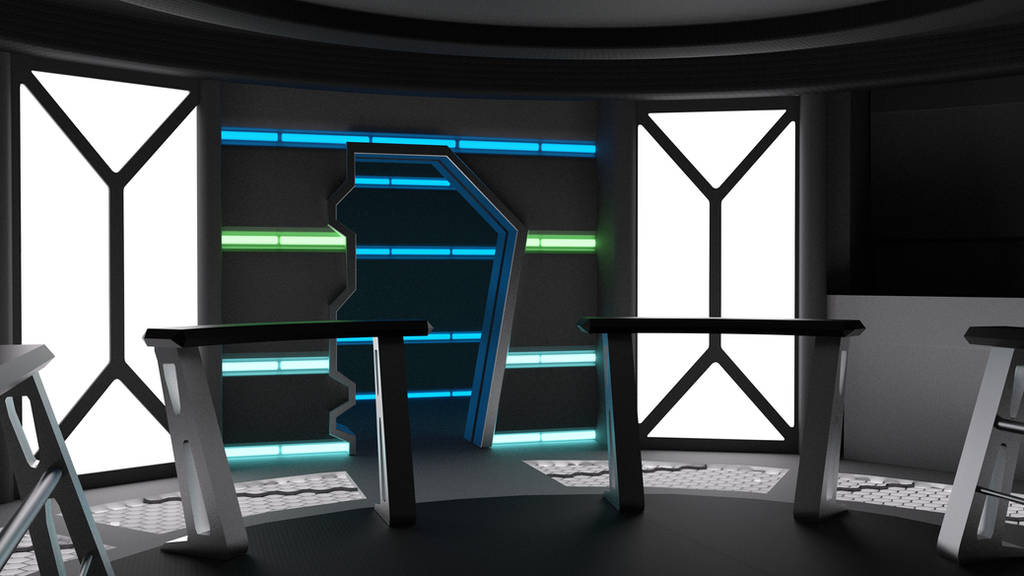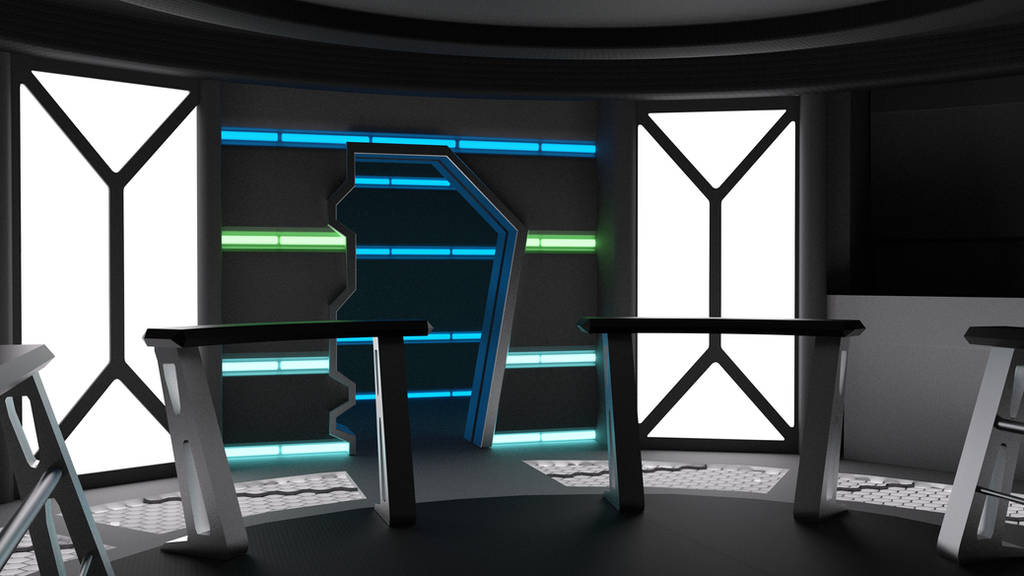 Just tossed the Bridge as is into DAZ to get an iray render out of it to test and see how the lights look. So far so good.

Built in Truespace 3.2
Rendered in DAZ Studio 4.10 with iRay

Reply

Reply

Thanks! I'm really fighting the urge to do Star Trek things to this bridge. It's a different design philosophy but I'm also trying to make it look like it's got more of a budget

Reply

The Babylon Project was our last, best hope for peace. It failed.
Reply

One of my favorite shows.

Reply

Some say the short stories of each episode was about real life conspiracies and this why, 1, it is rarely ever re-aired and 2, so many from the show are now dead! Its The B5 Conspiracy! Even the fact that J. Michal Strazinksy (spelling??) called it BABYLON 5, invoking ancient Sumarian texts and myth, put the show on the CIA's Watchlist!
Reply

It definitely still resonates today as much as it did when it was airing. Pulling from history gives a bit of credibility to the made up conspiracies.
I think it's not on the air much anymore is because of the HD conversion of television (while the show was shot in HD, they did the effects shots in SD) and that's probably the biggest reason. I'm streaming it off of Amazon right now.
I can kind of believe it but I always love hearing a good conspiracy theory.

Reply

For example, the whole "The Earth President is assassinated by the Vice President and then the Former VP takes over and establishes a new tyrannical government under a virtual Police State sort of thing and the B5 secedes from Earth Rule" is an iffy topic to play with. When B5 seceded and got the cool Black Uniforms to show they were now an independent station/province, I really saw the parallels to Historical events. there was an episode later when a reporter from Earth interviewed everyone on B5 and then she edited down to make Sheridan and company look crazy. THAT was when mt mind opened up to see what Fake NEWS could actually be! They talk about Fake News now but back when they made that episode, it all clicked to me of HOW can we be sure the news we are fed is real and the truth OR just fabricated and edited lies meant to get us as the public to respond in some predictive way?! I was, from that moment on, a "Conspiracy Nutter". I really learned a lot about real life and how propaganda runs our country! And it was a cheesy-special-effects-laden Science Fiction show (that was well-written) that made me think clearly for the first time in my life. I then began to question everything about what I thought that I knew to be true!
Reply

I've been leary of any news stations that lean one way or the other for a long time. The corporate owned news stations are really just mouthpieces for what their owners want. The truth is almost always somewhere in between.

*shrugs*

But yeah JMS pulled so many things that could happen or have happened and made it work so well in a sci-fi setting that it still resonates.
Reply

Reply