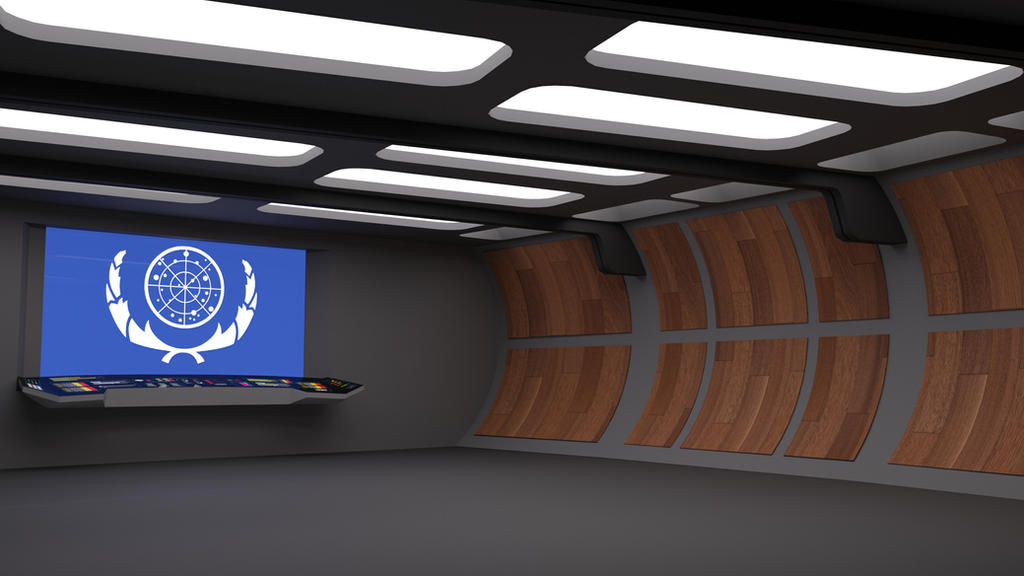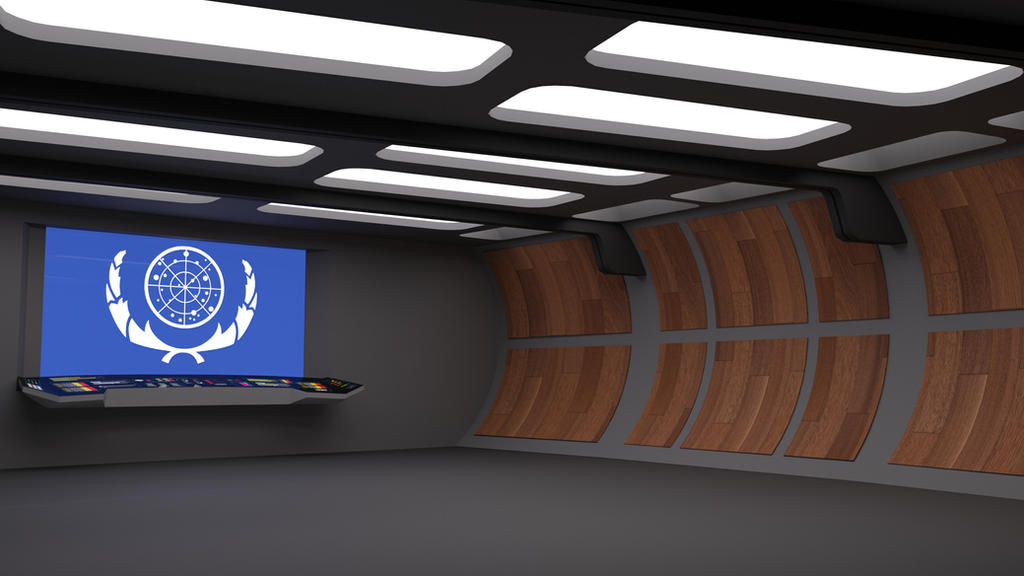 OK, so I lied about another wip. I wanted to play around a little bit with the material and see how it turned out and I think I really REALLY like that wood paneling.

Built in Truespace 3.2
Rendered in DAZ Studio 4.10 with iRay

Reply

Reply

The wood paneling turns it up a notch, a wood floor might be too much wood if you're adding wooden furniture as well... for a sci-fi age, but it looks good

Reply

Thank you! Yeah I tried carpeting, rubber padding, glass (which would have been lit on either end), and then the wood which ended up looking really good.

I'll probably build up a smaller wooden platform or space for the table and chairs to sit on for the second briefing room for the more, upscale, people visiting the ship.

Reply

You might be on to something there. The floor being wood as well and maybe some of the furniture as well. This kind of briefing room would scream high caliber and even higher rank officials only. But that's just me.
Reply

I opted for more wood panels on my 'wild wall' and the table itself has a wood finish on it. The chairs, well, I found something that screamed 70s sci-fi chair to me and look like an evolution of the TOS chair so I went with it.

I think I'll do up a version with wood floors just to try it out. Or at least PART of the flooring wood. It would help set the rooms apart really. Briefing Room 02 could be the more 'standard' briefing room and Briefing Room 2 could be used when there's a visiting VIP.

Reply