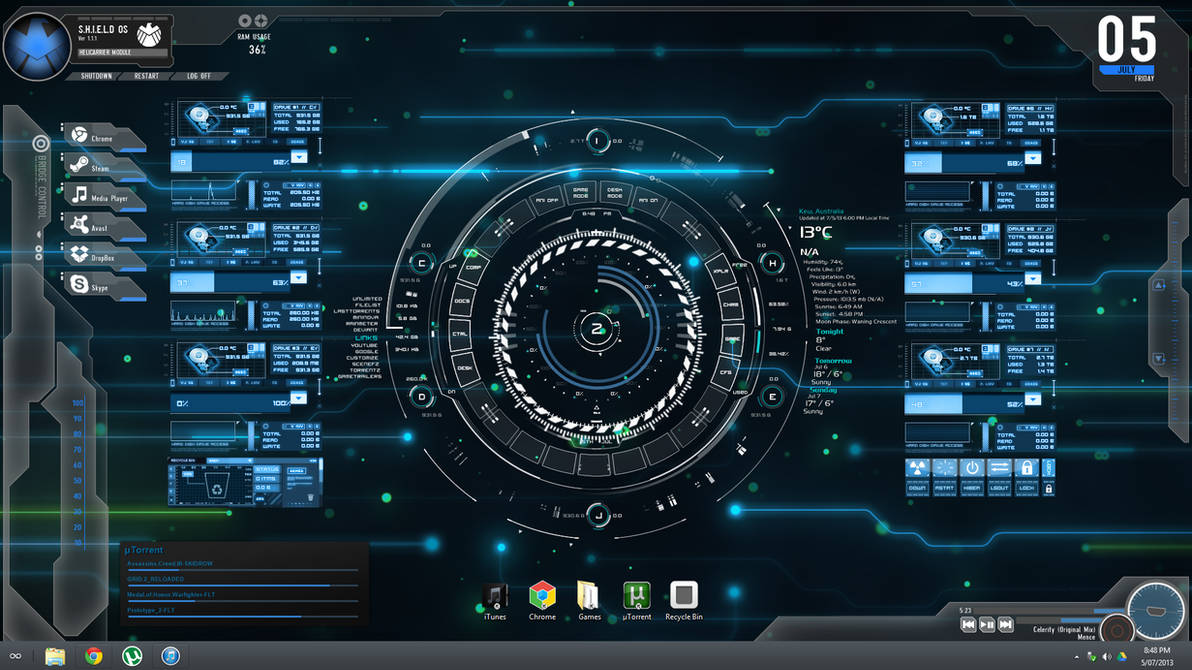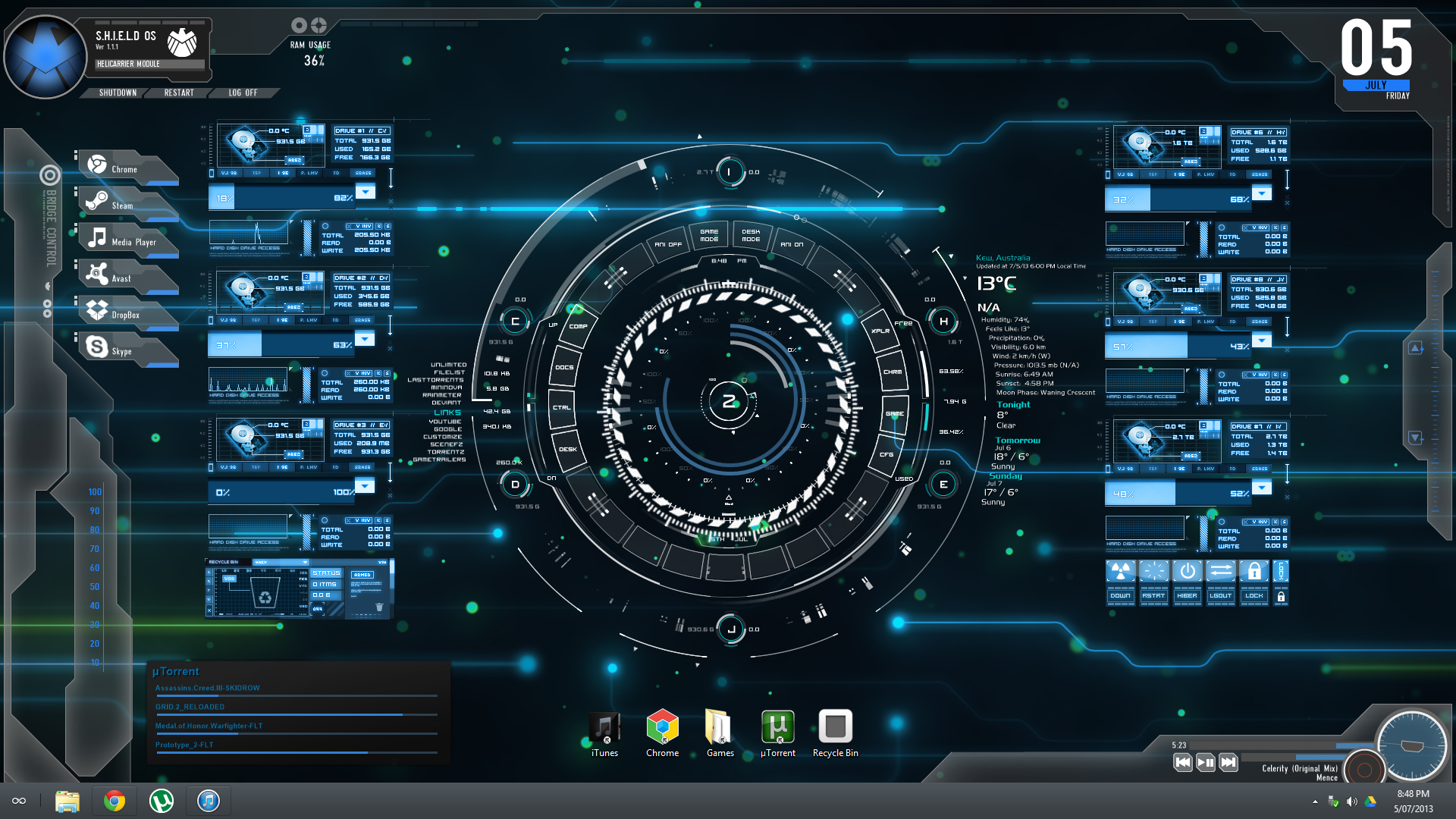 Watch
My Shield theme packaged to install.
Please note none of this is my own work, it is just a collaboration of other peoples themes put together.
I have changed some of the coding and original files to work with the blue theme.
If you have any questions please feel free to ask.