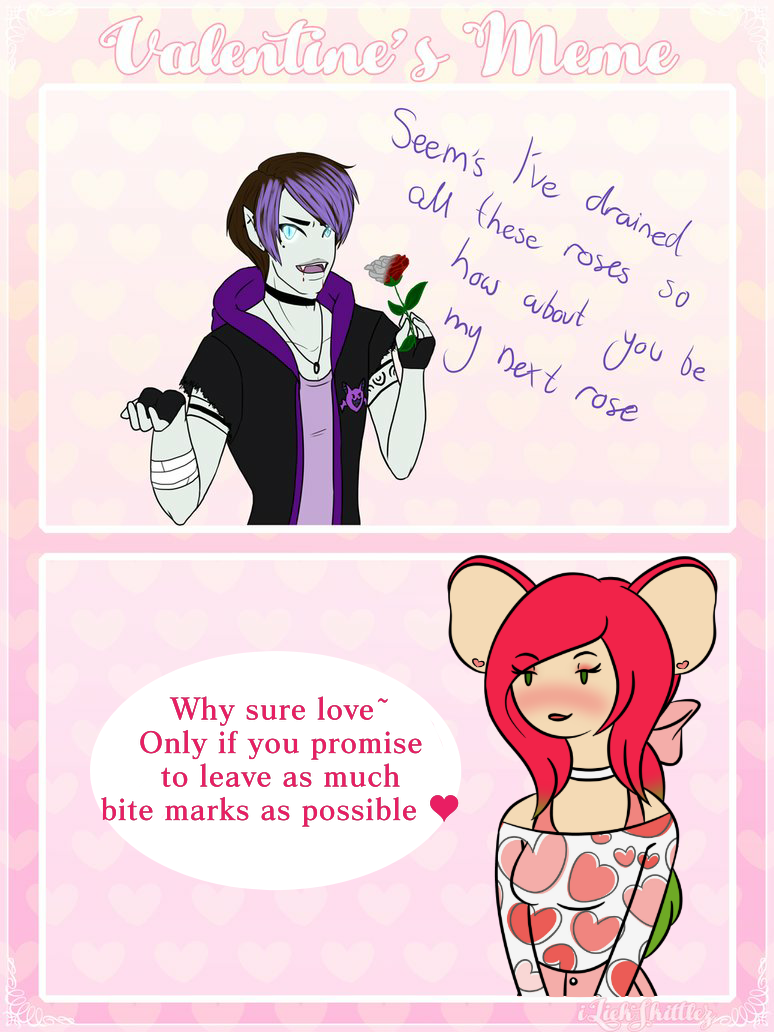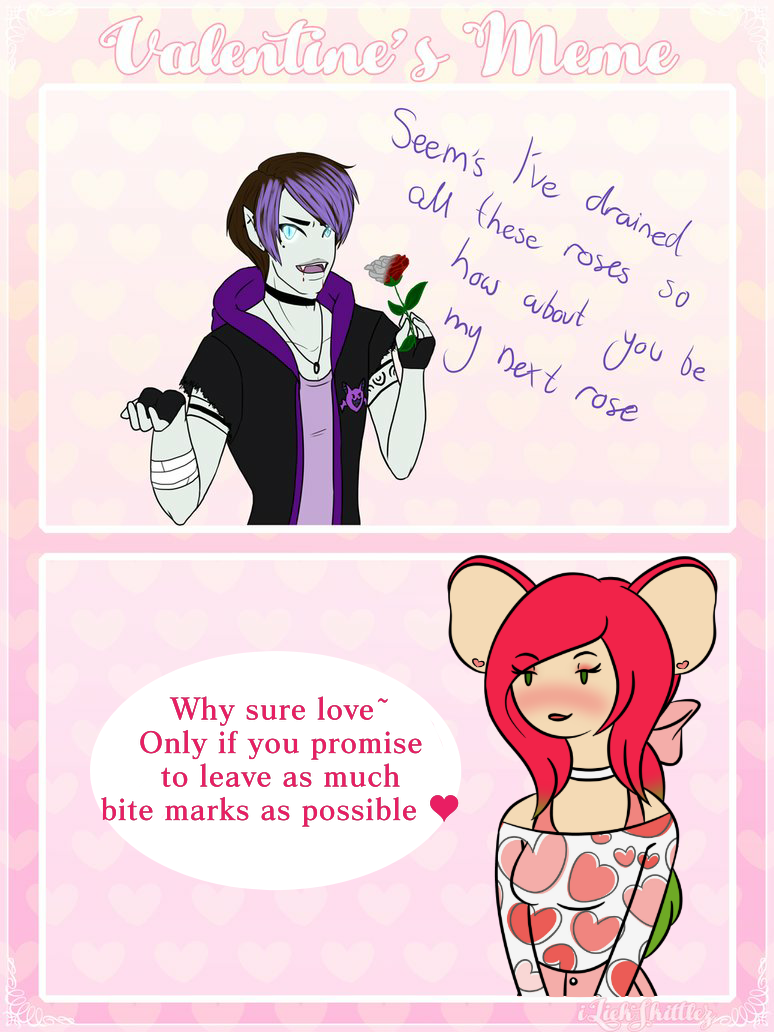 Watch
Soooo wanted to draw my mouse child xD and I really love this vampire boy so why not? Jackie's always up for something exciting, Lol just ignore her weird reply-- Girl say weird things around handsome dudes xD
Next up would be Igria and Leonardo's responses!
Jackie, My mouse child belongs to me
Leon the lovely vampire belongs to
RGSnowBellz
The Original version belongs to
iLiekSkittlez
-
iliekskittlez.deviantart.com/a…

Reply

Leon: Now that's something I can certainly do >wO

(Love this response >w<))
Reply

Jackie: To the bedroom we go! *Jumps into his arms*

Glad you like it~ u w u
Couldn't resist-- I just love this child of yours!
Reply

Leon: Fine by me sweetheart *Sly grin, flies of to nearest bedroom*

He won't be letting your girl go for a while now XD ahaha

Yes feel all the love O3O although I'm curious about your girl now XD I wanna learn more!
Reply

Fine by Jackie~ she doesn't mind some all night love xD

Lol well my baby isn't all that interesting xD just a poor mouse trying to get through the world trying to enjoy youth... Enjoying it a little too much xD
Reply