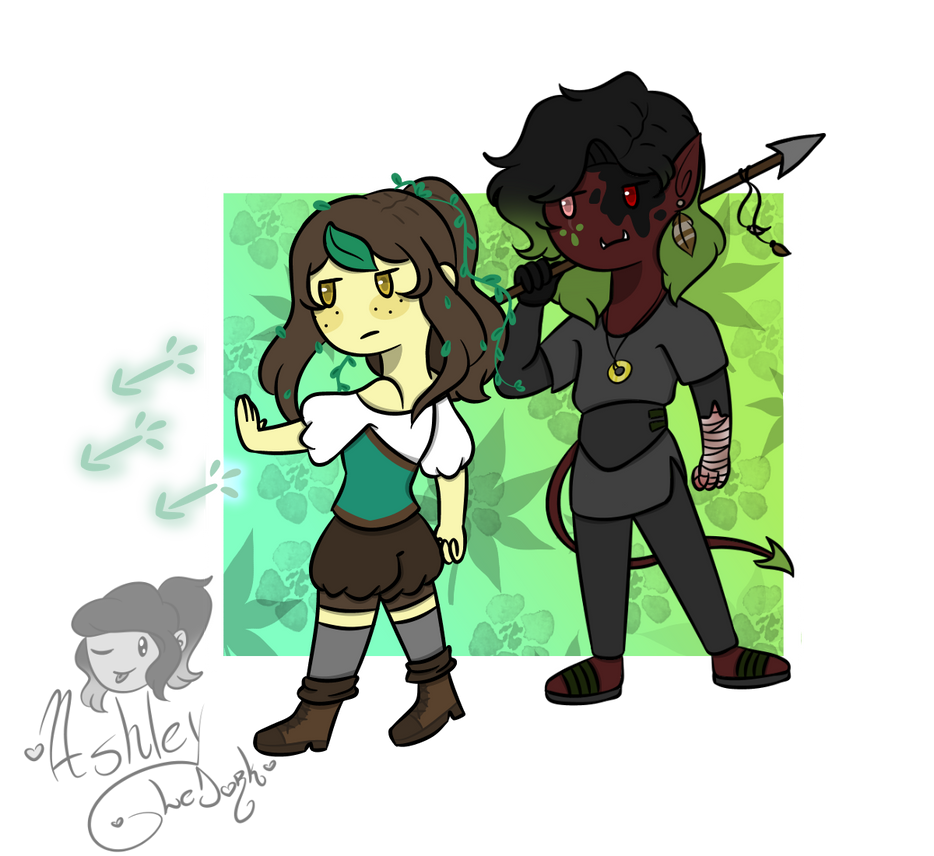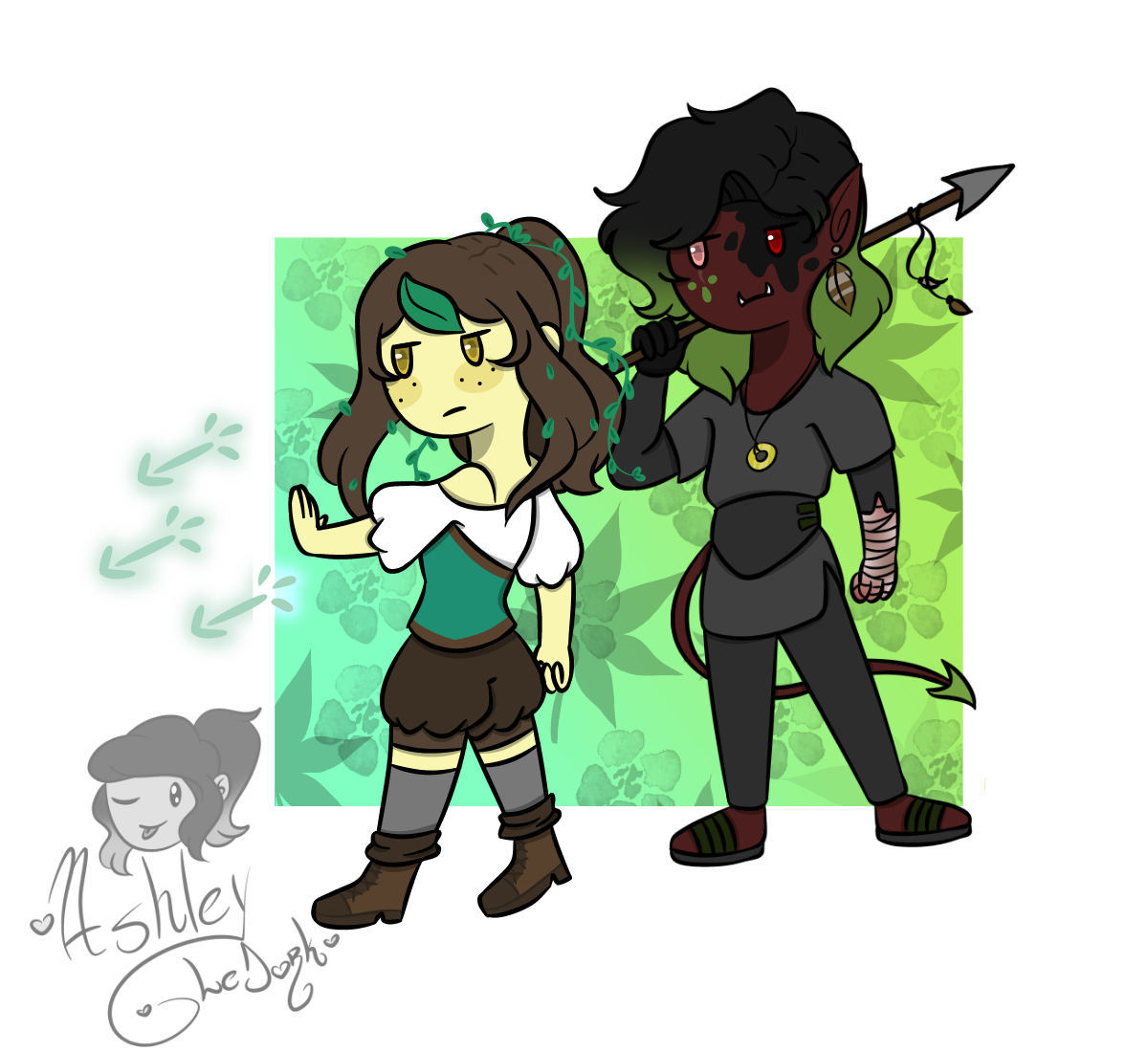 Lol yup this whole valentines thing isn't completely over just yet xD
I'm going to try and squeeze in a few more things before Valentine's Day! Because from then on im'ma be busy getting sucked into Mystic Messager haha T w T
But yes enjoy some forest babies ready to kick some monster ass!!
Also poses are way easier in Chibi, makes me rethink my trying to go for a more realistic style choices ;;v;;
Lyra the lovely Wiccan belongs to
Ask-the-Witch
The angsty green haired boi belongs to yours truly. Me!

Reply

Reply

Lmao-- I'm glad you like it Dee!
And yes xD I wanted to try really hard to make them look cute but badass, lmao-- want too hard xD anything small with big eyes be cute.
Reply

I love they look adorable!

Reply