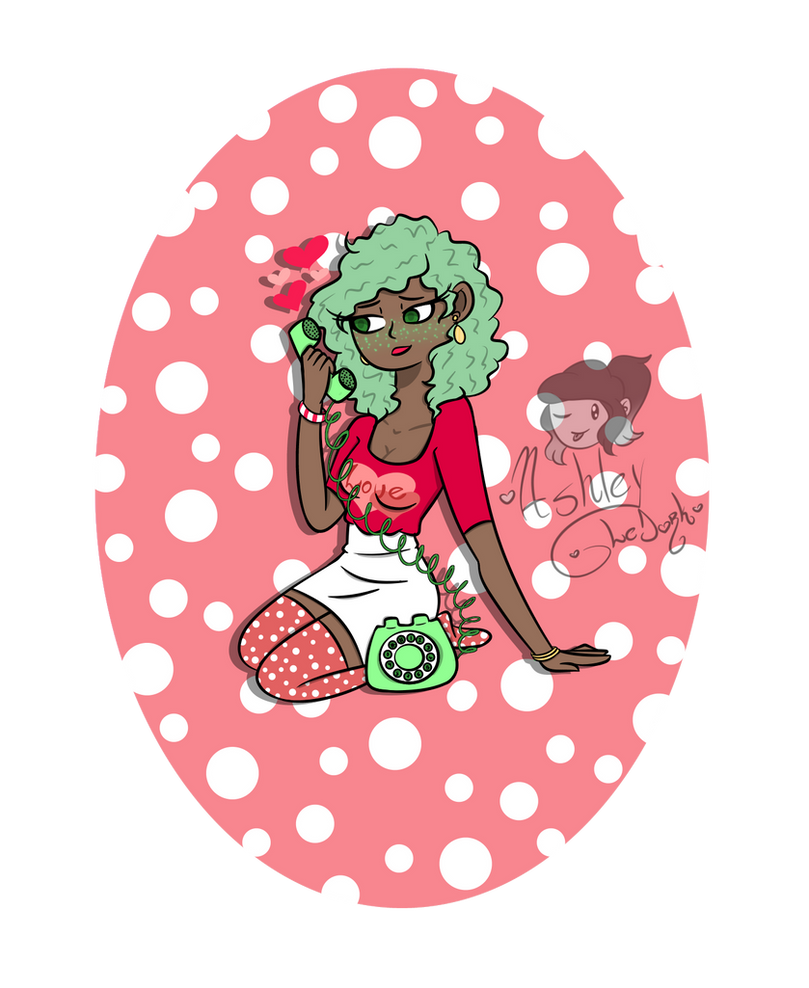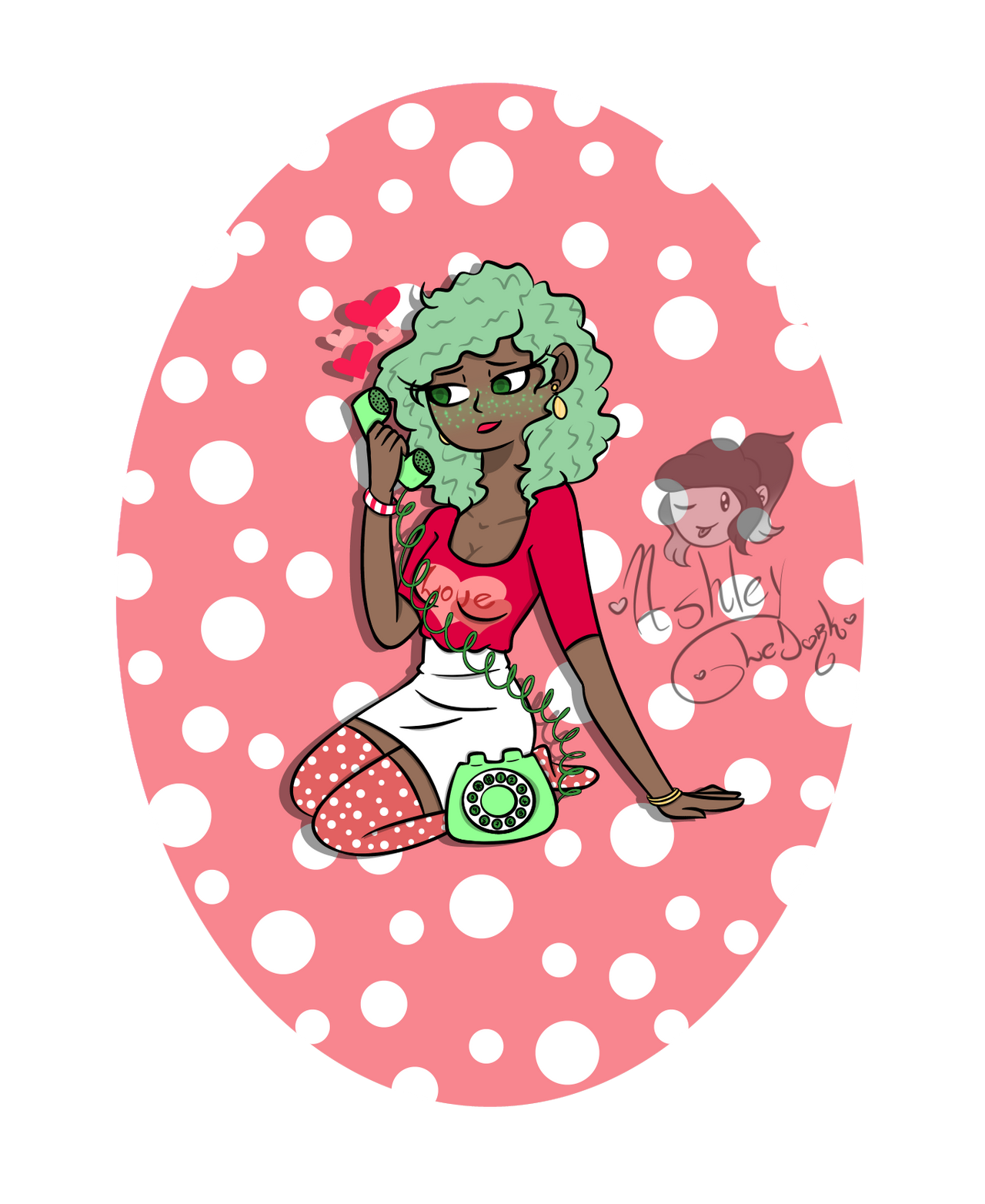 And his eye is my favourite painting.
Mmm-- I wonder who she could be calling > v > probably someone REALLY special, planning something to do with him on Valentine's day~~ He know who he is (Or his mama know who he is lol)
Maddie belongs to me/
AshleyLeDork

Reply

Moshi moshi-?
this is a cute way to start v-month xD
Reply

Oh my god xD Not really-- but it could have been lol
And thank you xD I plan on trying to pump out more cute things~
Reply

Reply

she looks adorable i love it!

Reply

BINCH I AM SOBBING

LOOK AT HER. LOOK AT HER

I'M SO PROUD OF HOW GOOD THIS CAME OUT TO BE-- YOU GLOWED TF UP AND I AM
IN S H A M B L E S
//flings self off cliff

Maddie is a blessing I love her THANK YOU for bringing her into my life hnnggghhh--
Reply

//YEETS TISSUES AT YOU

Oh hush you, you're too much!!! XD I'm rather proud of myself lol, could have done better but this is a start!

She is and Dio is a bigger blessing but details details xD
And THANK YOU for all the motivation you give me and for loving my babies so much~
Reply