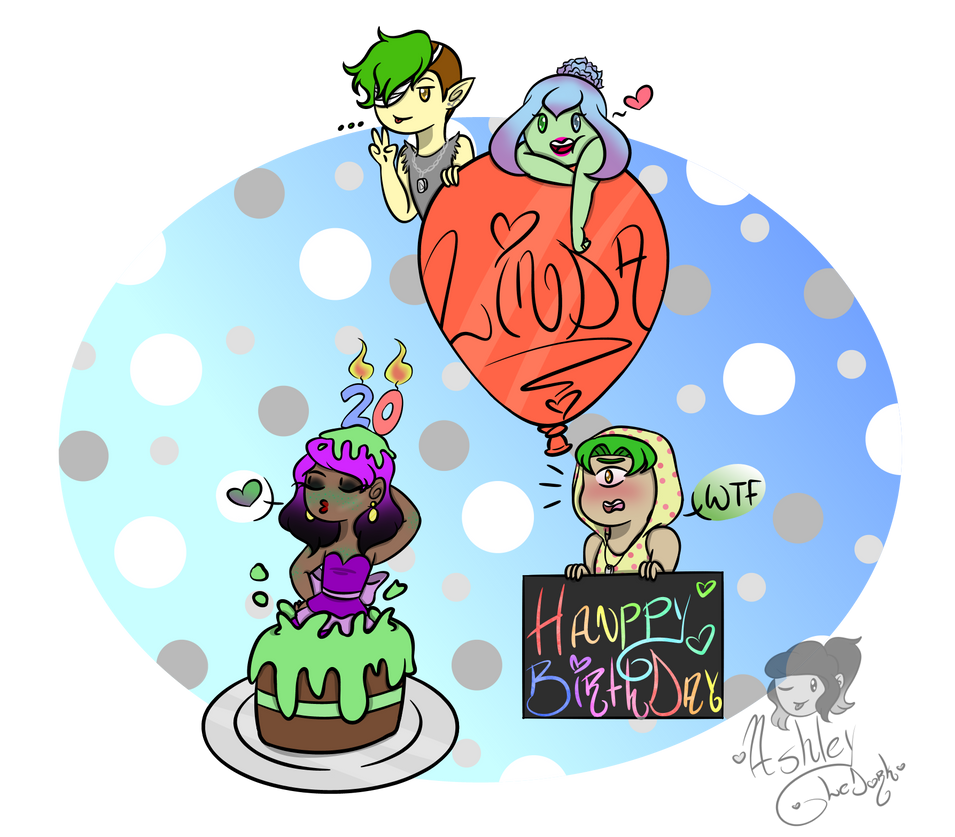 Oof-- Can you believe this?? This beautiful binch right here
Hanppy
turned 20, SHE MAKES ME FEEL SO YOUNG XDD LIKE GURL WAIT FOR ME.
But yes xD I was in a bit of a slump and had no idea what to draw so I got really motivated when I simply doodled her beautiful daughter Quin on the balloon, soon Dio joined and now here we are four chibis in one place all wishing my gal a happy birthday xD
I hope you have a good one boo!! <33
Ricky aka The purple mess belongs to me
Dio, Quin and Kelsey aka The kids I adore because they are everything belongs to
Hanppy
, the birthday girl herself.

If she makes you feel young, do I make you feel like a baby? XP
Reply

No xD you do not.
Linda just has this way of occasionally reminding me I'm younger then her by a year and few months through memes and posts xD
Reply

Reply

Reply

All those K-pop GIFs, I feel so loved~
YOU ARE VERY WELCOME BEB, ONLY THE BEST FOR THE BEST ;'3
You are welcome for the quick cute death, I tried really hard to make it as easy as can be.

Lmao-- I'm really glad you like it xD and again Happy birthday beb!! May there be many more~
Reply

It looks adorable I love it!

Reply