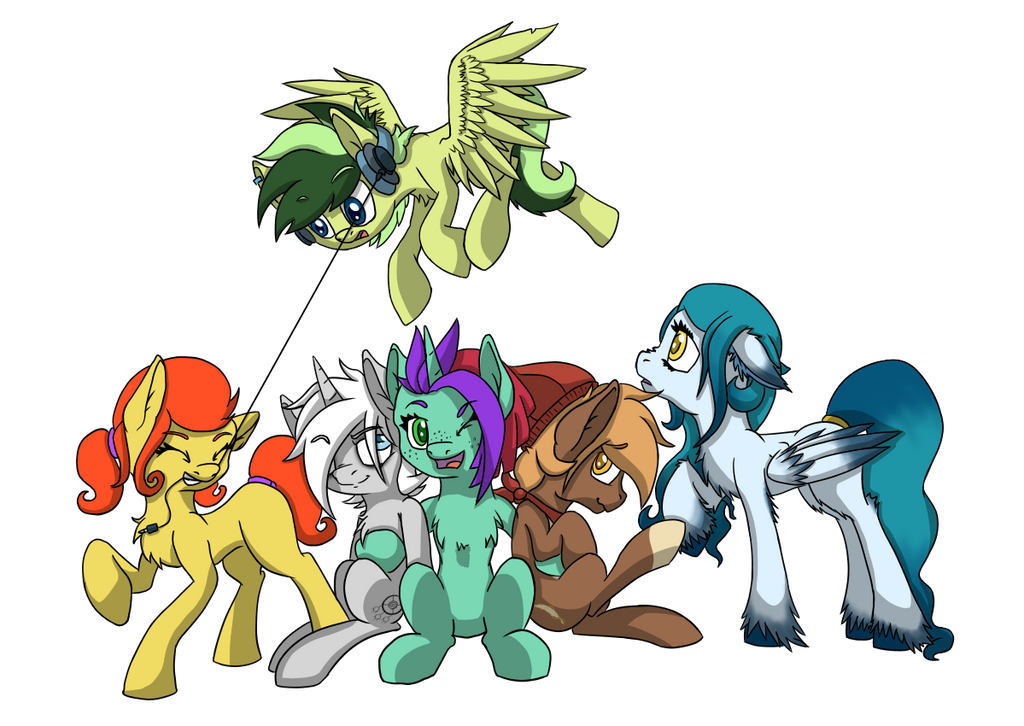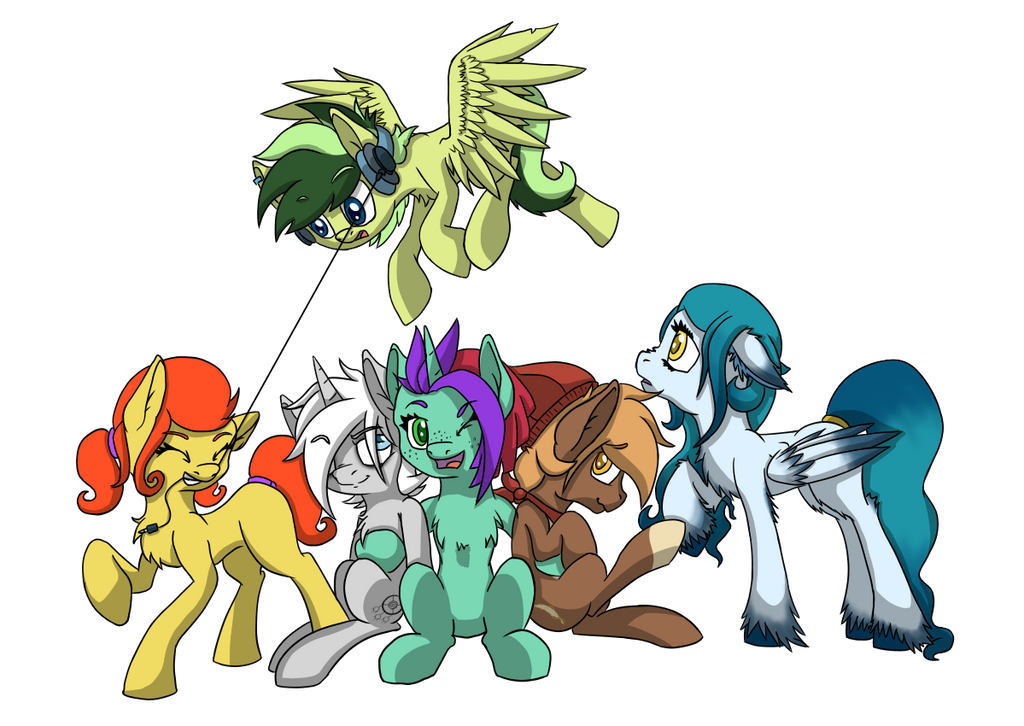 Found an old sketch from a friend of mine about her own Mane6 group, and I really thought I could get thru the year without drawing any pony related stuff :c

Sadly I couldn't find cutie mark references for every character, so we got some blank flanks for now... maybe

can adjust these tiny details once she sees this surprise gift for her!

I honestly don't now why I've done this, now that I'm done with the picture, maybe I just wanted this sketch to be finalized - maybe it's just some cry for attention? I don't really know anymore...


So yeah - all credits for the characters and the raw sketch
goes to

mephystax.tumblr.com/
- Enjoy!

Oh my god! I coincidentally looked through my notifications (I'm actually not really active on here) and was instantly greeted with this. That hit me really unexpected, but wow, that is a pleasant surprise if I ever got one!
Thank you oh so much, I never came back to finish this digitally, so I'm twice as happy to see it that way. :3
I really like it! <3

Reply

Glad to hear. I also uploaded it on tumblr, but I don't know how to notify or recommend people there, unless they would watch me :/
Reply