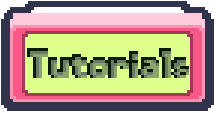 Hi,

As you can tell, I've not been on here for a while. I do still get loads of messages and stuff though, so I thought I'd try and answer the most asked ones on here so you don't go without an answer.


What fabric did you use?
It'll be either craft velour, minky, fake fur or felt, it's all I use.

How did you make the face?
Iron-on transfers. I have a tutorial for it in my gallery.

Do you have a tutorial for...?
Have a look in the tutorial section of my gallery, if not, then no.

Can you make a tutorial for...?
No.
If it's a human, use one of my existing patterns and change it to look like who you want.
If it's something else, I can't help you.

Are you taking commissions?
No and I haven't for ages because I don't enjoy it any more.

Art trade?
No, sorry.

Can I sell plushies made from your patterns?
All apart from the button-jointed doll pattern.


There the usual questions if I notice anymore I'll update this journal.



Ash xx

Artists I Like To Keep An Eye On