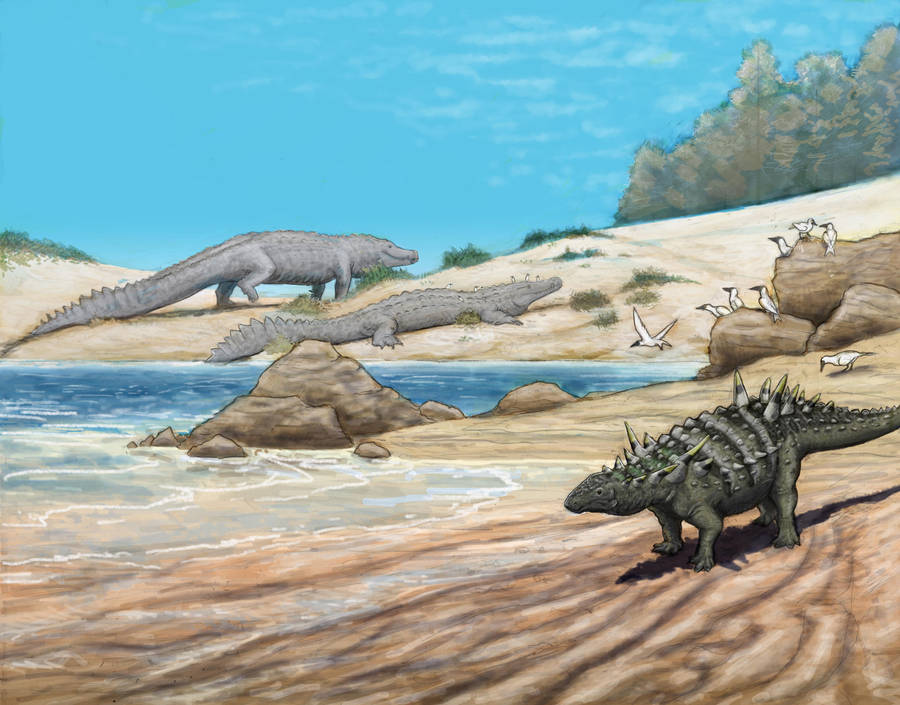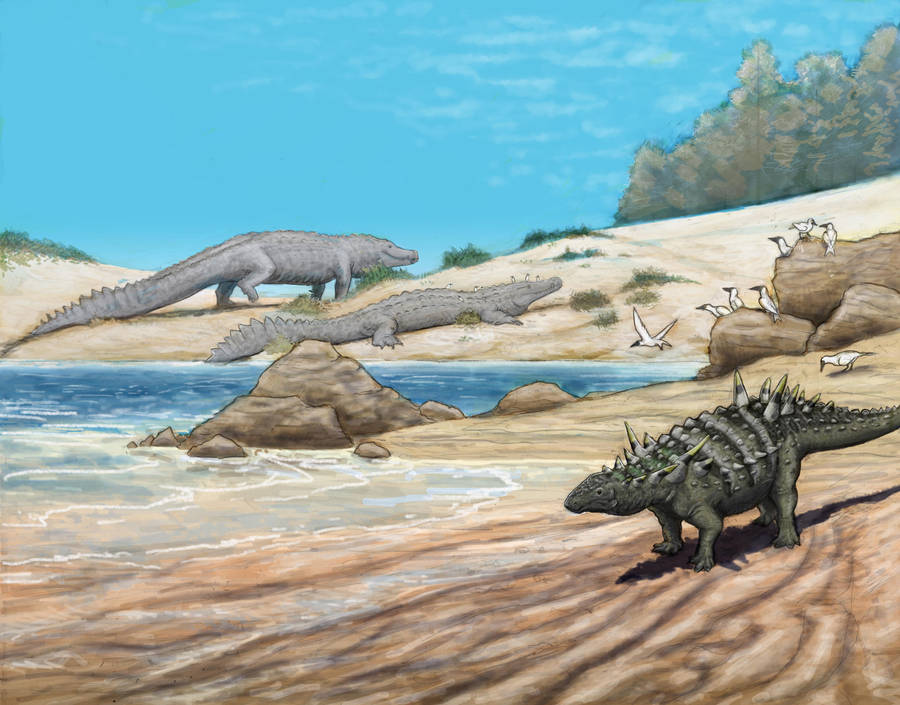 Watch
Another main illustration for my new article at the Bitter Southerner,
bittersoutherner.com/the-lost-…
. If you like David Attenborough--or for that matter,
Raptor Red--
you should give it a read. I'm quite proud of it.
Here we have one of the Appalachian nodosaurs, a pair of basking
Deinosuchus
, and a bunch of
Icthyornis
. This was an experimenti n playing with distance, scale, and color. I learned that water is really, really fucking hard to paint. But onward and upward, eh?