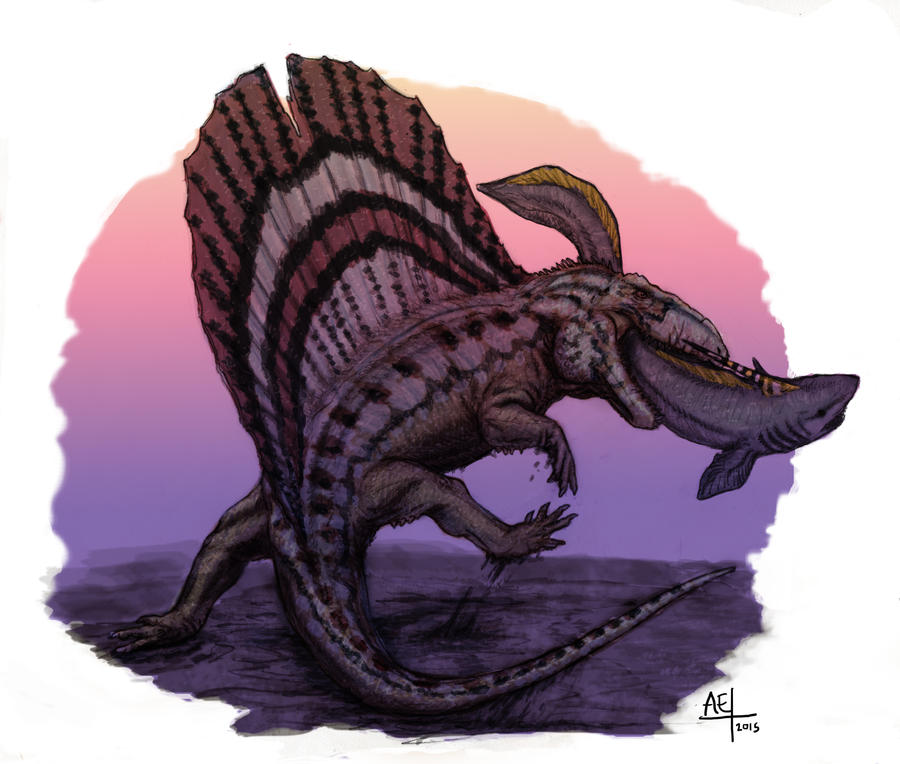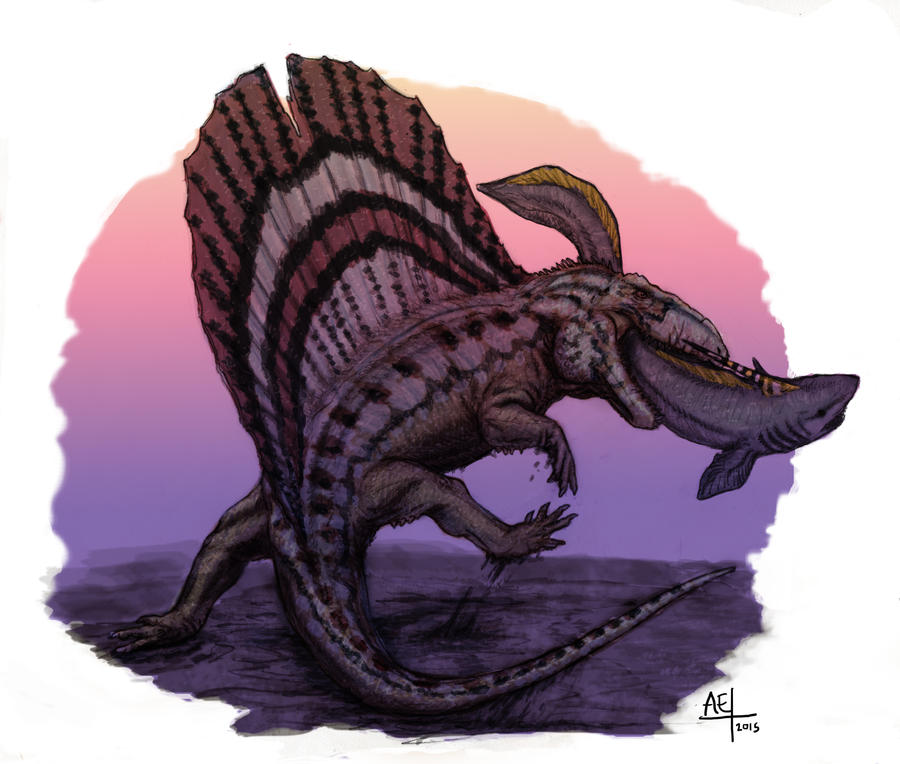 Watch
Inspired by a series of conversations with Robert Bakker (yep) at a digsite in Seymour, Texas. He sketched out a vision of an ecosystem where dimetrodonts made a habit of dining on Xenacanthus river sharks, somewhat dangerous animals in their own right. Listening to him, it was easy to imagine the Dimetrodon gathering by drying pools and river channels, slithering down the banks and across the muddy shallows like crocodiles, pinning and shaking trapped sharks. The bull in this illustration is shaking his food item so hard he's spinning around in the mud. His snout is scarred by the toxins from other encounters with shark spines in the past, and he bears the big jowls of an adult male in his sexual prime (modeled, again, on Tegus.)

Updated with a painted version. The sail isn't the most original thing in the world, but I decided to run a little further with the Tegu thing on the body coloration, which took me off in a different direction than I'd expected. The shark, as befits an animal with poisonous spines that occasionally got snacked on, bears a bit of yellow warning coloration. It doesn't appear to be working.

I used photos of Vitali Klatt's excellent kit as inspiration.