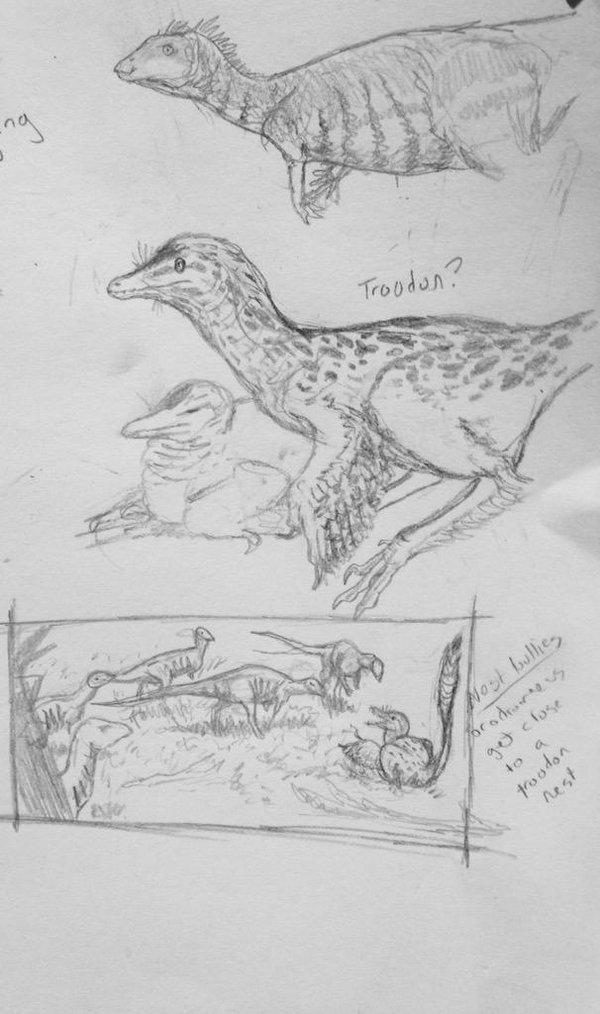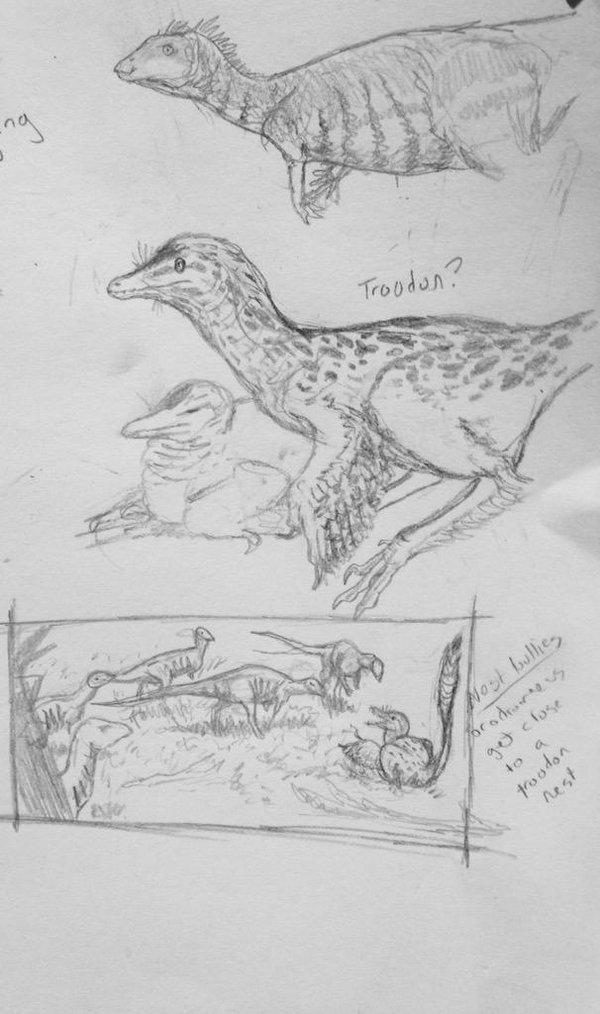 Watch
Another round of SVP2015 sketches, also late, so apologies. These are some idle doodles of Troodon, Orodromeus, and a little thumbnail sketch of a confrontation at Egg Mountain: a wandering band of Orodromeus attempt to drive off a nesting Troodon, who is very unhappy with the intrusion.

You call THAT a doodle? Something like that would take me ages! You're a really talented artist.
Reply

Aw, thanks.

Well, I *have* been doodling dinosaurs on papers for 23 years or so, so that's a lot of practice.
Reply

Reply