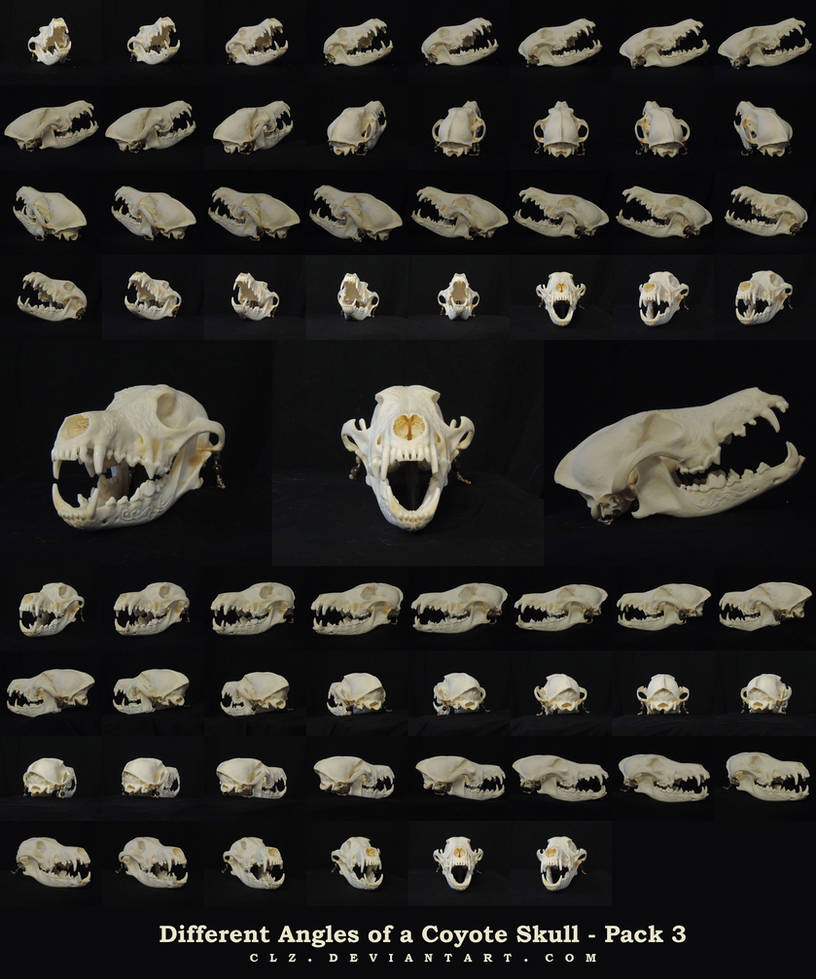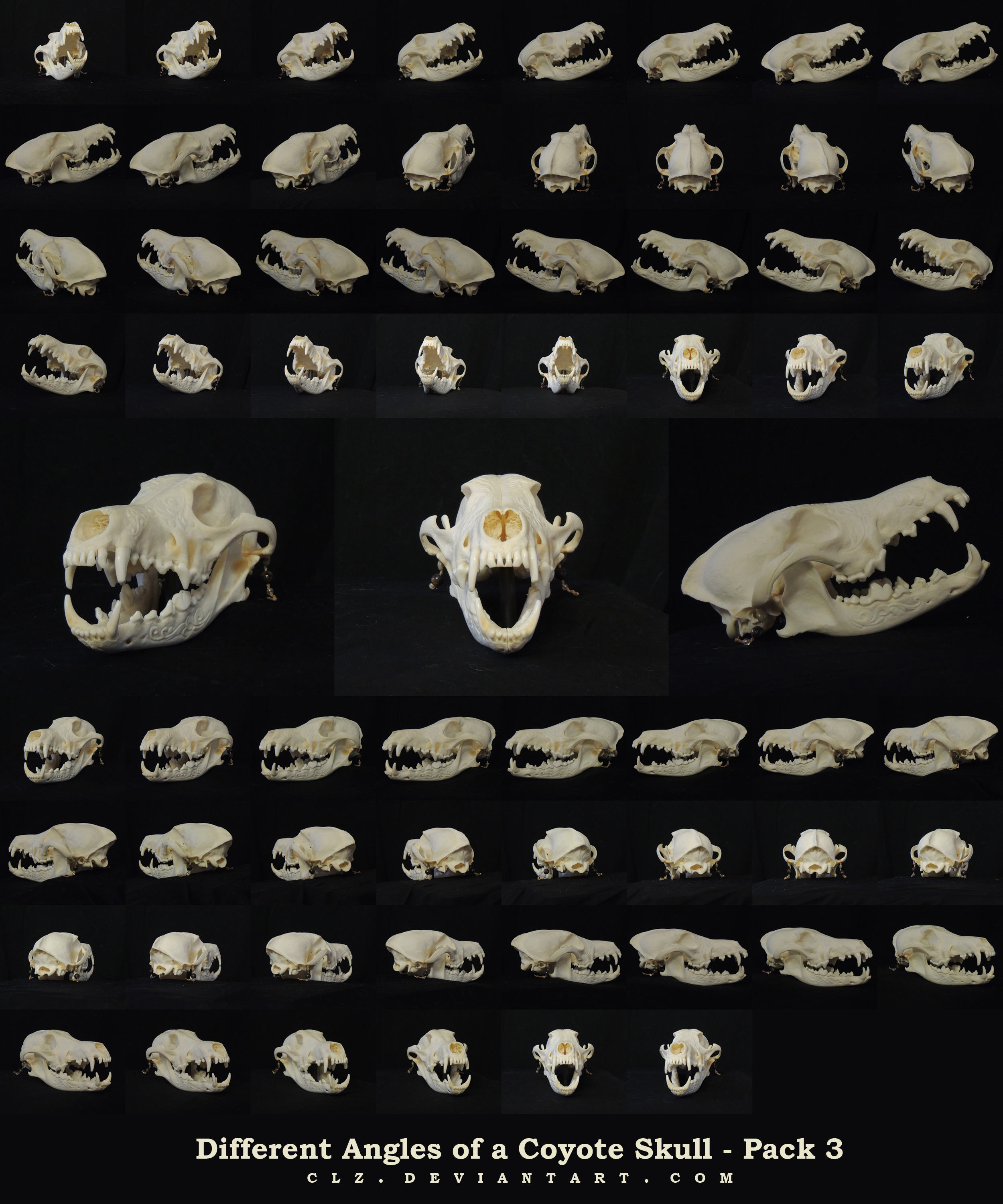 I decided to make a different angles reference set for my coyote skull. This is the first of several packs. I hope that this comes in handy for other artists for photomanips and references.
IMPORTANT! This skull has been decorated! There are swirls carved into the bone, it is not pristine. I bought it this way. I wanted to make that clear so no one buys the pack and is disappointed!




Downloadable content includes 62 large, quality images (3000x2500).





Please don't post the package outside of DA.

Please send me a link to your piece so I can see how it was used


I do not need credit but you can link back to this package so that others can use it too.
Skull stock:
More Coyote Skulls:




I purchased this skull many years ago from (I believe)
SkinnedFawxTaxidermy
, but I could be mistaken. I know that I have bought from her before and she used to sell very high quality skulls. Please check our her awesome page.




View All Skull Stock here:
xeiart.deviantart.com/gallery/…