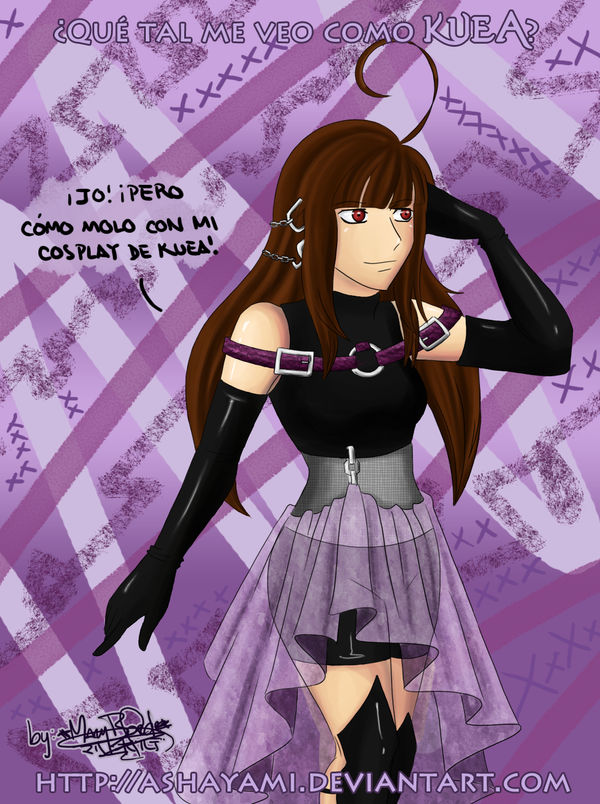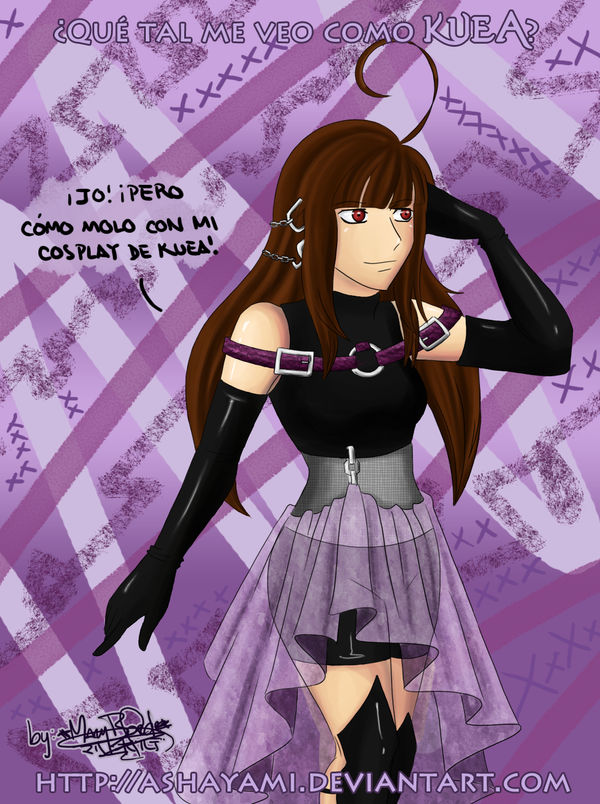 Watch
TITLE: How do I look dressed up as Kuea?
[link]
TÍTULO: ¿Qué tal me veo como Kuea?
[link]
ESPAÑOL
Retada por: ~Another-rainy-day
Este es otro dibujo hecho apurada =__=... Jo, que les digo que no se porqué me cogen así D:!! El reto de mi hermano Borde a disfrazarme de Pablo Francisco no lo pude hacer T__T... Habría sido muuuuy divertido, buuu!!! ;___;...
En fin, en este parezco Cleopatra o algo así xD... Las fachas, las fachas... @__@...
¿Qué harías si fueras Kuea?
Bueno, yo me cambiaría las fachas que tiene (si, redundancia!), solo miren a la niña, anda tan descubierta que... Ay Dios @__@
[link]
ENGLISH
Challenged by: ~Another-rainy-day
This one is another rushed drawing =__=... Bwah, I'm telling you, procrastination sucks D:!! My brother challenged me to draw myself as Pablo Francisco, but due to time, school and stuff I couldn't do it T__T... That would have been sooooo funny, nyuuuu!!! ;___;...
Oh well, in this drawing I look like Cleopatra or something like that xD... I guess its the dress, juuuust the dress... @__@...
What would you do if you were Kuea?
Weeeeell, I would definitely change my clothes if I was her, just look, she's almost naked, my God!
[link]
(Yeah, I'm exaggerating @w@...)
CREDITS
Kuea and Erementar Gerad (c) Azuma Mayumi
Art (c) MeH MEH MEEEEEHH!!!! ~
Ashayami
meh :3
DOWNLOAD FOR FULLSIZED IMAGE!!