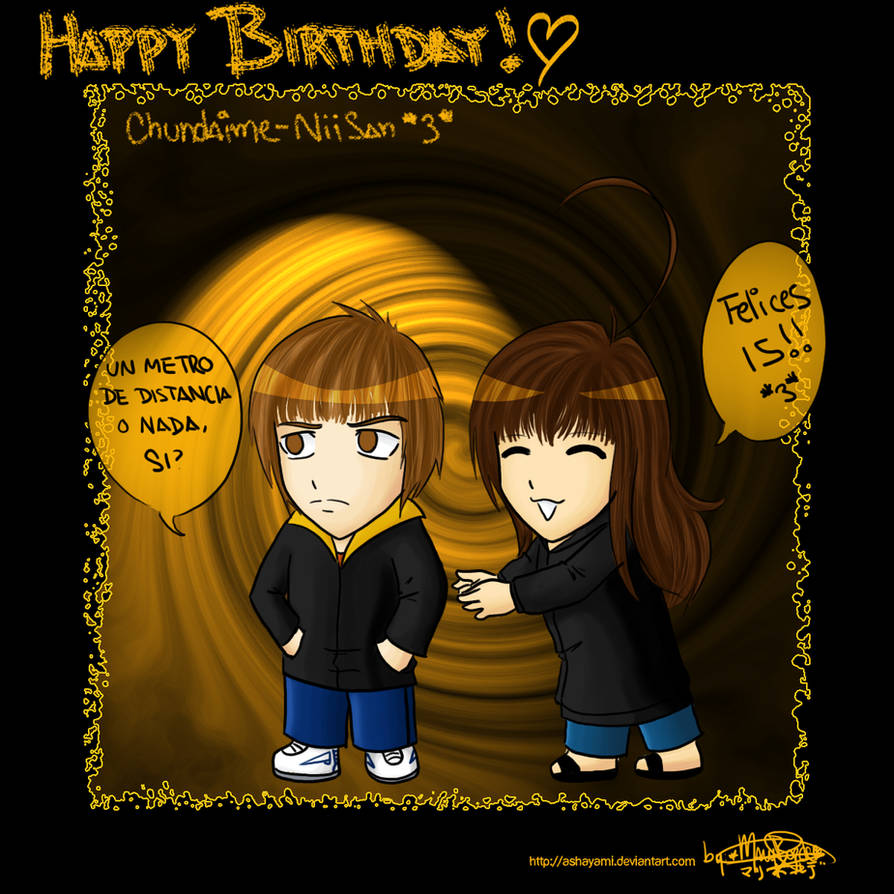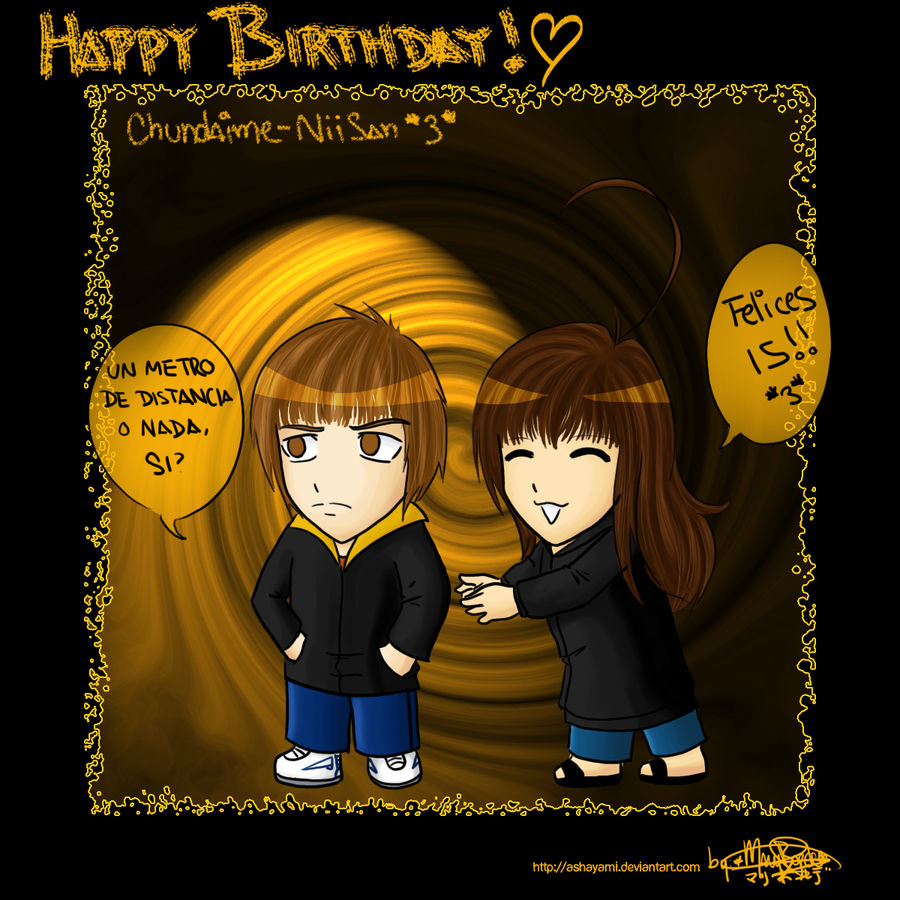 Watch
ENGLISH
HAPPY BIRTHDAEEEE MY BROOO x3!!!!
I wanted to post this tomorrow, but I couldn't help but post it now xDDDD!!!
I wish you have a sweet 15, Borde-Chungululungo :3 ME LOVEZ YA' XDDDD
ESPAÑOL
FELIZ CUMPLEAÑOS, CHUNDAIME-SAMAAAA!!!! 8D
Quería postear esto mañana pero qué va, el regalete de Runno me ha dado "encouragement" xDDDDD
Anda, nada, pues te deseo unos felices 15, Bordessinni, I love youuuuu :3!!!
PD: No me importan ni las sombras ni las proporciones porque fue un dibu que hice bien flash porque se me acababa el tiempo u___u... X__X
CREDITS
Art (c) ~
Ashayami
MEEEHHH 8D
Borde and I (c) Our Parents
DOWNLOAD FOR FULLSIZED IMAGE!!!