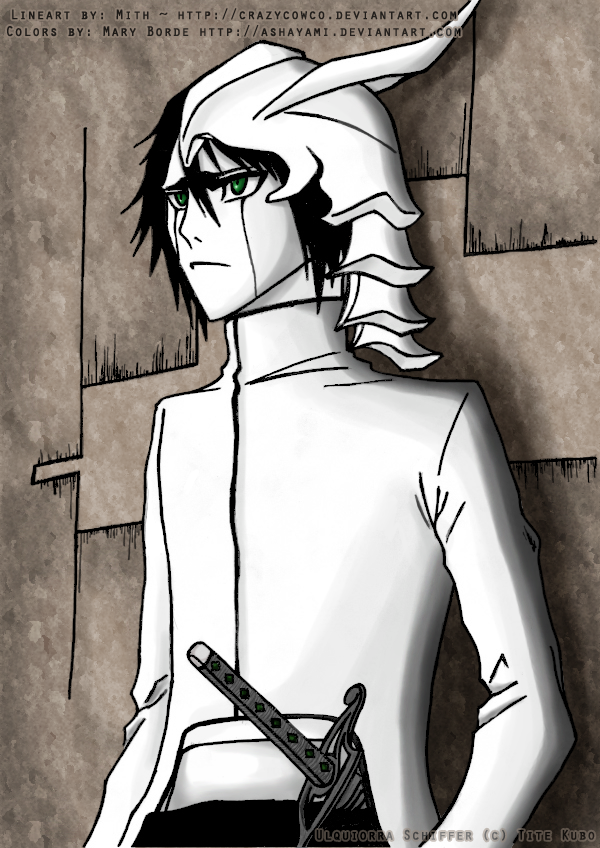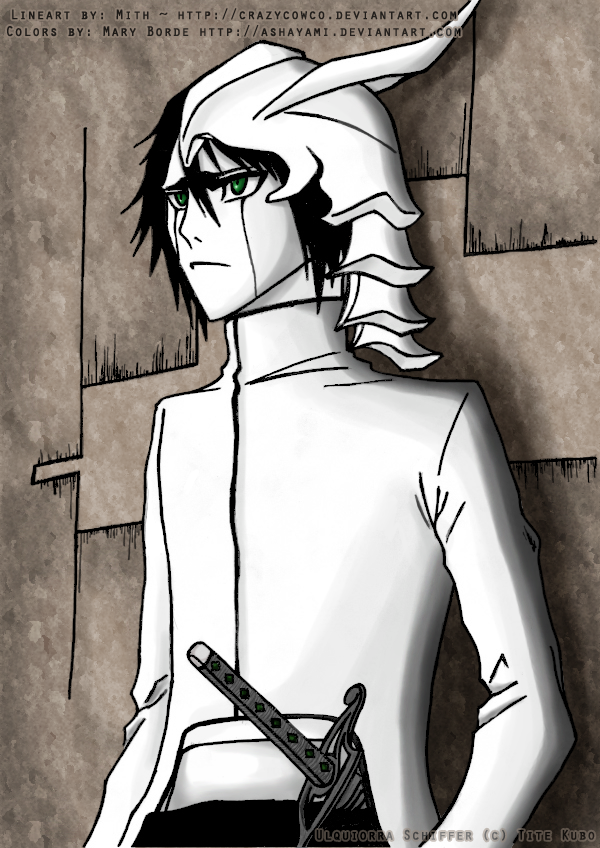 Watch
Title by: *CrazyCowCo 8DDDDENGLISH
I've had this drawing uncompleted since like before I brought my Wacom xD... And that was before September from last year O_OU... Oh well, some days ago I decided to finish coloring it, because it only had the base colors applied :3 ~ I did the color palette, I did this and that, played with textures and the background was done 8D! I like the way Ulquis's shadow over the wall came out <33 ~ A dark tone and Multiply... Et voilá!
The lineart, as you already know, is from The-Lineart-Master, Mith-Sama!<3 praise him ;D!
ESPAÑOL
Tenía este dibujo por ahí creo que desde antes de que me comprara la Wacom, inclusive xD... Y eso fue en septiembre del año pasado O_OU... En fin, hace poco decidí terminarlo, ya que solo tenía los colores base aplicados :3 ~ Hice la paleta de colores, moví, torcí, jugué con las texturas y salió el fondo 8D! Me gusta cómo quedó la sombra de Ulquis sobre la pared <33 ~ Un tono oscuro y Multiply... Et voilá!
El lineart, como todos deben saber, es del Oh-Maestro-de-los-lineados, el todo poderoso Mith-Sama! <3 Alabadle x3
CREDITS
Ulquiorra Schiffer (c) Tite Kubo
Lineart (c) *
CrazyCowCo
Mith :3
Colors (c) PYONPYONPYONPYONPYONPYONPYONPYONPYON 8D Me :3
ORIGINAL LINEART: [link]