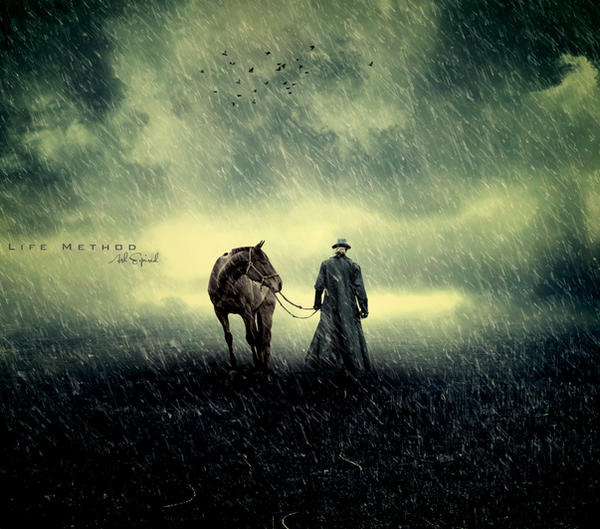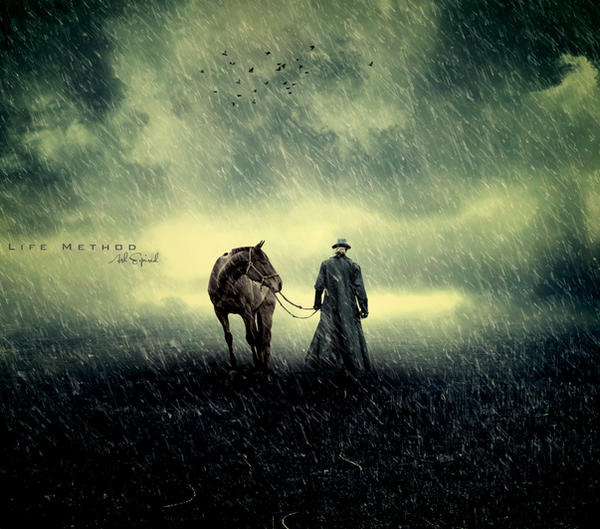 Watch
Life method


I wonderd for years when will the sky gets clear

it has been raining and cloudy with fears

it rains with lies and shocks with tears

shatters the heart and scatters the hopes

ruins the joy and immobilize the moves

assumes the lies and denies the rules.

Words by me

Another piece dedicated to

for supporting me all the time , thanks hun <3




Made for Light Into the dark contest : [link]


Stocks used :



[link]

[link]

[link]

[link]

[link]


Brushes :





sxu.hu and some painted involved.


Work time : 4-5 hours approximately .


Thanks all for the stocks


My other works






The works in my gallery are copyrighted , all right reserved , You're not allowed to upload , edit , or even download them without my permission , DO NOT claim as yours
. [ Protected by SafeCreative.com ]
Incredible Piece my dear friend!
The light is amazingly done, this is one of the most realistic rain I ever seen in manipulations until now which shows how dedicated you were to this work! The colors are unique and the light is so magical! I absolutely love it because is not a copy of all the other manipulations is just so unique!
Your work on the shadows is incredible. The concept of the whole photography is very mysterious! Leads us to create our own story from it which can include sadness or a new start at the same time!
Wonderful work

The Artist thought this was FAIR
15 out of 15 deviants thought this was fair.