(I won't be working on commissions at least for a while. I may reopen it eventually, but currently I have to focus on other stuff. I'll keep this journal up anyway, so I don't lose it and so it may serve as reference for others in the meantime)
If you have a project you think my work would be appropriate for, feel free to contact me. Here's some info concerning this:

Contract:
Probably the most important point. I use a contract for general commissions (which you can preview
here
) form in order to guarantee that the deal is fair for both you and me. This means, in a nutshell, that I, as the illustrator, will not be able to simply drop a project, deliver whenever I feel like or make whatever changes I want. It also means that you, as the buyer, shall pay in set dates. Some parts of the contract are open for discussion, but most of it is pretty straightfoward and nuetral. That's why I prefer using it, and also why I won't simply work with you in case you choose not to use a legal document.
If you want to commission a piece for a specific commercial purpose (e.g.: book cover, album cover, promotional poster, etc) or buy one of my personal pieces for said purpose, we can arrange a different contract for limited purpose (which you can preview
here
).

Fees:
I have tried working with fixed fees, but more often than not it leads to confusion rather than being a helpful tool. What a piece costs is ultimately variable. Therefore, I've assumed it as part of my job to give you a price that fits your request and can be fair for both you as a buyer and me as the illustrator.
Notes:
- For international commissions I use Paypal and charge in USD
- I usually ask for an advance deposit of 50% of the total fee, after which I will send you the first drafts. After all the work's done I will send you a low res version. Once your are happy with the image, I'll ask you to deposit the remaining 50%, after which I'll send you the full res version. You may also choose to pay the full installment at the beginning. This is all clarified in the contract form.

Just to clarify, I do not work for free. I hope you understand this is what I do, and my time, just like yours, is valuable and cannot be regained once lost. It is true that this is not just my occupation, but also what I like doing. Nevertheless, that does not mean I am willing to spend my spare time working for nothing, and I would not expect anyone else to do it. Note that this also goes to "exposure as payment".

If you like what I do and wish to support me, but have no money or aren't looking to commission me at the moment, you can always share my work around, giving proper credit of course. That's quite helpful and I'd relly appreciate it.

If you have any questions about these points or any other, please send me a note or e-mail me at marco.gonzalez.l@hotmail.cl

Samples of my work (more in my gallery):

a) Character without background (or flat colour background):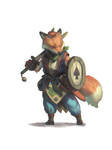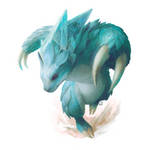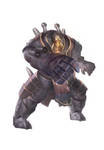 b) Character with simple background: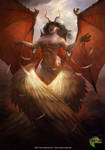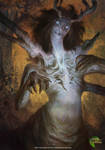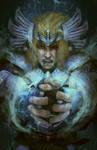 c) Character with complex background: