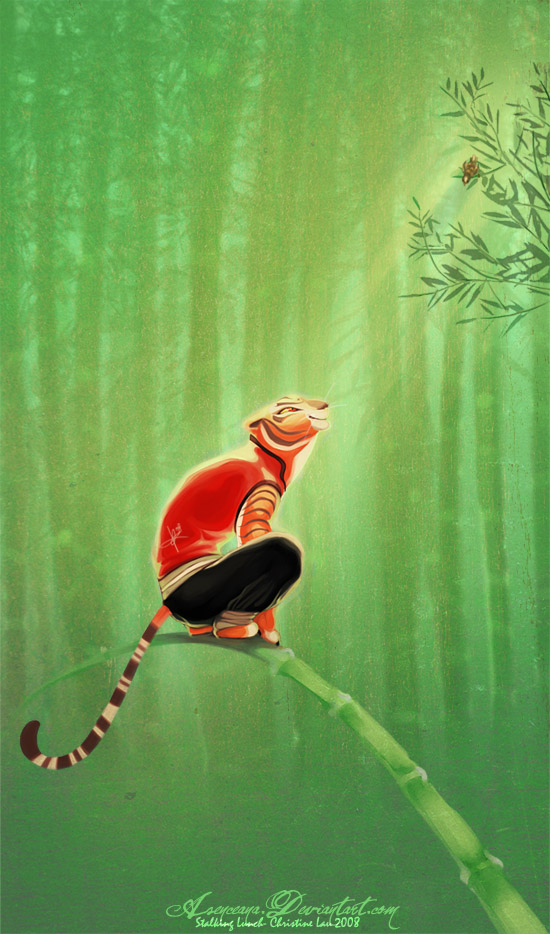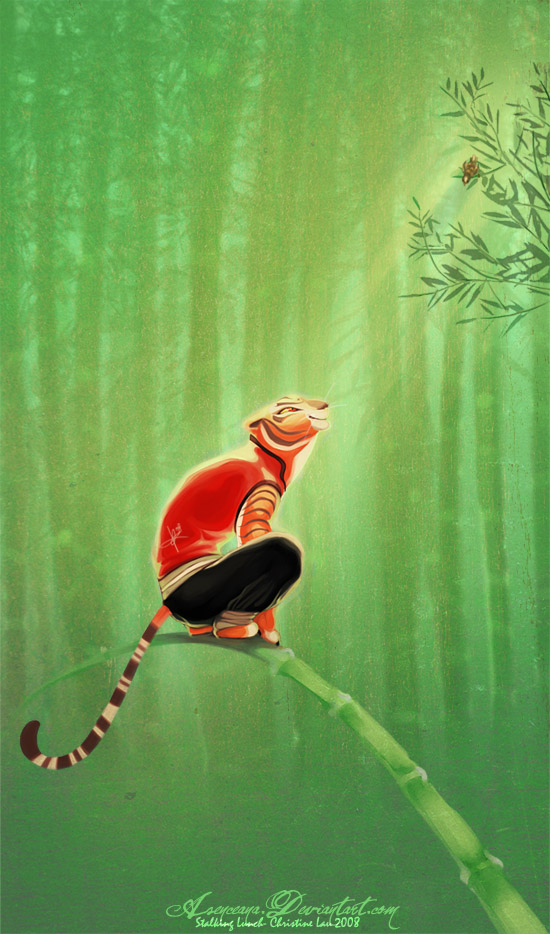 Watch
Yet another child of my Kung Fu Panda affair.



All artwork (C) Christine Lau 2008
Please do not use without permission
Master Tigress (C) Dreamworks

Beautiful work on her pose and colorings! The bamboo forest backdrop is also lovely!

Reply

Oh heY may I use this. I'm doing a contest survey thing for Tigress and Tai lung. My idea was Tigress was painting this. I do plan to put a link for the oringal if ya say yes.
Reply

Heya
I dont think i'm comfortable with anyone using my art. So no, sorry.
Reply

crap. Oh well your art, your choice.back to square then...can you think of what telet Master Tigress would have?
Reply

Thanks for respecting my descision

What do you mean telet?
Reply

no prob. Well my plan was Tai lung's talent was climbing was (for the contest thing) and Master Tigress'es was art. I was ging to have her paint this art. I might ask someone else if I can us their's, but if not I need a back up plan. hope I explaind it well enough.
Reply

Beautiful! I have some Master Tigress art too, but its not as good though.
Reply

I love the muted background, and the soft tones/hues of the foreground compliment it nicely.
Lovely work!

-- Mitch
Reply

Thanks! Oooh i forgot to post up the updated wallpaper piece... its up now, sorry! lol
Reply