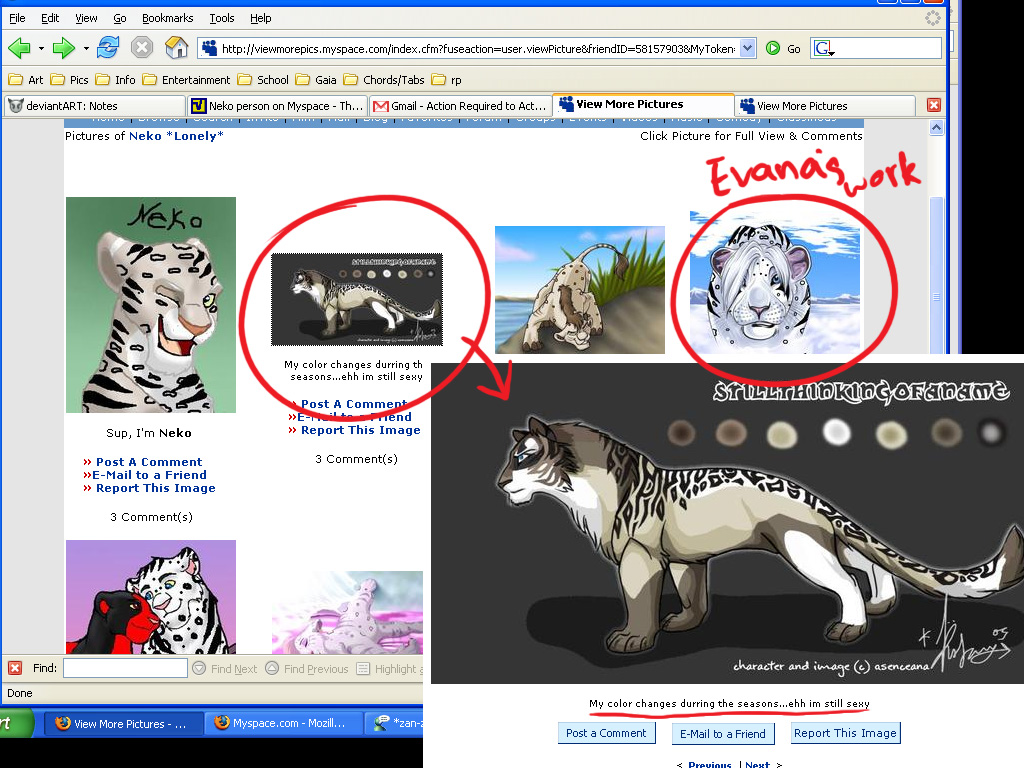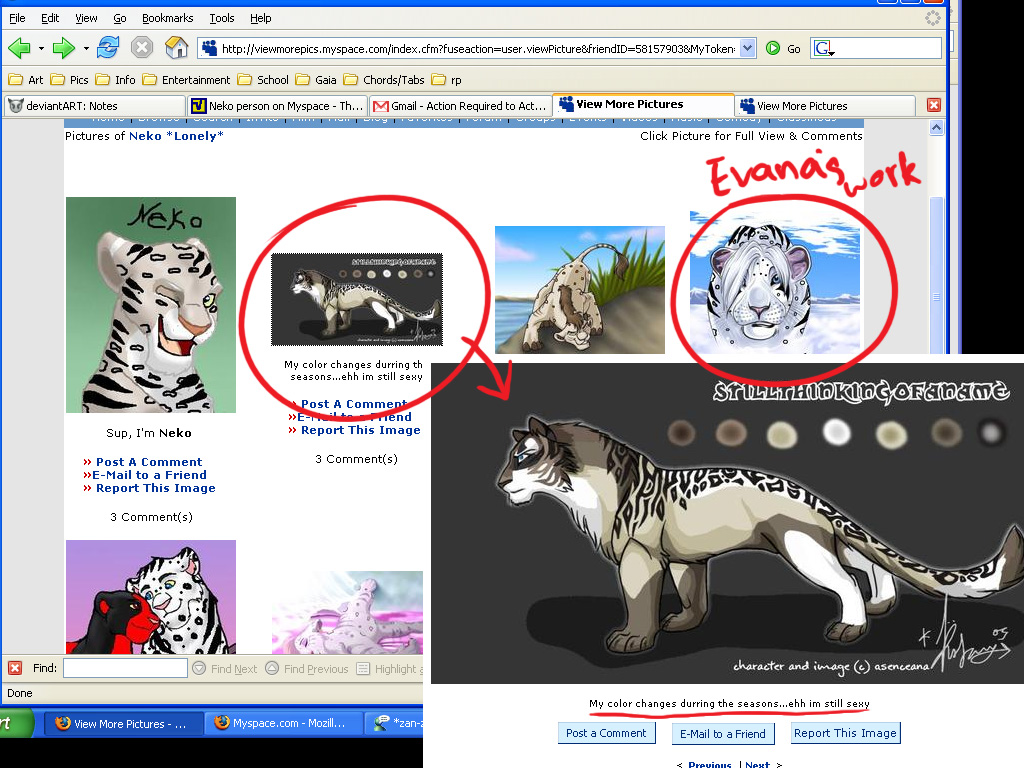 Watch
Thanks to the wonderful
i discovered only today that one of my pieces of art has been stolen. A person called Neko*Lonely* on myspace has taken this image of my Tipard
[link]
and put it on his myspace gallery. As you can see clearly above he hasn't even bothered to take off my signature and it also says my name clearly. Changeofheart2 sent me this link
[link]
where they were discussing art theft where my image had been listed second in the list of suspicious artwork that looked like they did not belong to him. This is his myspace gallery...
[link]
so if any of you have a myspace account have a look to see any of 'his pics' is one of your artwork. Feel free to flame him and let him know who that artwork really belongs to...
Let's stop art theft. Those arseholes.
Here's a list of other myspace users who have posted up other artists artwork without permission.(It's evergrowing...)
[link]
(I can see TaniDaReal's as well as Sarafina's)
[link]
(TaniDaReals work)
[link]
(Sarafina)
[link]
[link]
Sarafina's work again oh, and Domino's
[link]
Shayde
[link]
A very manipulated sarafina piece of art.
[link]
An 'ArianWolf Doll?' Anyone know who that is?
[link]
Henu
[link]
Tassy
And many many many more on myspace- The place where people lack the inept ability to draw for themselves.